Speaking With Steve: A Meowy Christmas
Our favorite friendly felines, Steve, Slim Shady, and Snickers along with their kittens are getting ready for the holiday season.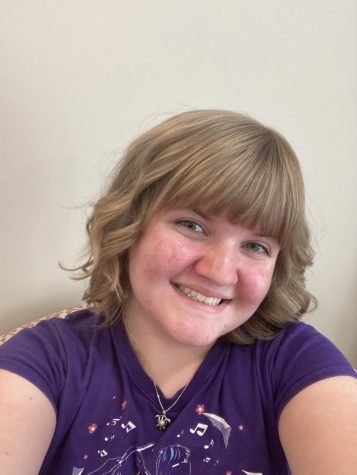 More stories from KAITLIN SWIFT
 Eastern's favorite friendly felines, Steve, Slim Shady, and Snickers along with their kittens are getting ready for the holiday season. While they haven't made any appearances on the @ehsstraycats Instagram since November 6th of this year, we can confirm that they have been getting up to some feline festivities!
   Slim Shady and Snickers invited Steve to their family holiday feast with their children Mom's Spaghetti, Stan, and Skittles. They will be having a plentiful meal of plain white turkey meat, plain salmon, as well as some plain Brussels sprouts. They cannot eat food with spices on it. These are all safe holiday foods for cats, so if you have your own kitties at home, make sure they get a tasty holiday meal as well!
   Steve, Slim Shady, and Snickers also have some very particular taste in holiday movies. Steve's a fan of the classics, like Rudolph the Red Nosed Reindeer, italics Frosty The Snowman, Santa Claus Is Comin' To Town, and many other Rankin Bass favorites. Slim Shady doesn't typically indulge in many holiday movies, but he has a soft spot for the first two Home Alone films (the only good ones) and a very family-oriented film called Die Hard. Snickers enjoys It's A Wonderful Life and Miracle on 34th Street. Movies should always be in italics
   Steve is a huge enjoyer of classic Christmas music, the likes of Bing Crosby and Frank Sinatra being favorites of his. He also loves "Christmas Tree Farm" by Taylor Swift, as any avid Swiftie would.
    Slim Shady loves to listen to the Trans-Siberian Orchestra, especially their song "Christmas Eve/ Sarajevo 12/24". Snickers listens to all of the holiday hits that play on the radio as well as the two Christmas albums released by her favorite band Weezer. 
   Steve is hoping for some lovely tickets to Taylor Swift's era tour, as Live Nation caused a catastrophe making him unable to buy tickets. He wants to see Taylor Swift right meow and he doesn't want to miss that chance!!!
   Slim Shady is hoping for a black comfy Christmas sweater to ease his angsty moods and provide warmth to him over the winter. Snickers is hoping for a holiday season that provides her beloved kittens with the safety and shelter they need.
   Most of all, stray cats like Steve, Slim Shady, Snickers, and the kittens deserve loving homes. It's the greatest gift anyone could possibly give them. If you find a stray cat in your area and you have the means, take it to a local shelter! Shelters nearby include the AWA and the Voorhees Animal Orphanage.
   The Eastern stray cats love to answer pressing questions from their fans, so please enter any questions you have for Eastern's charming cats here! Thank you for reading this edition of Speaking With Steve!
Leave a Comment