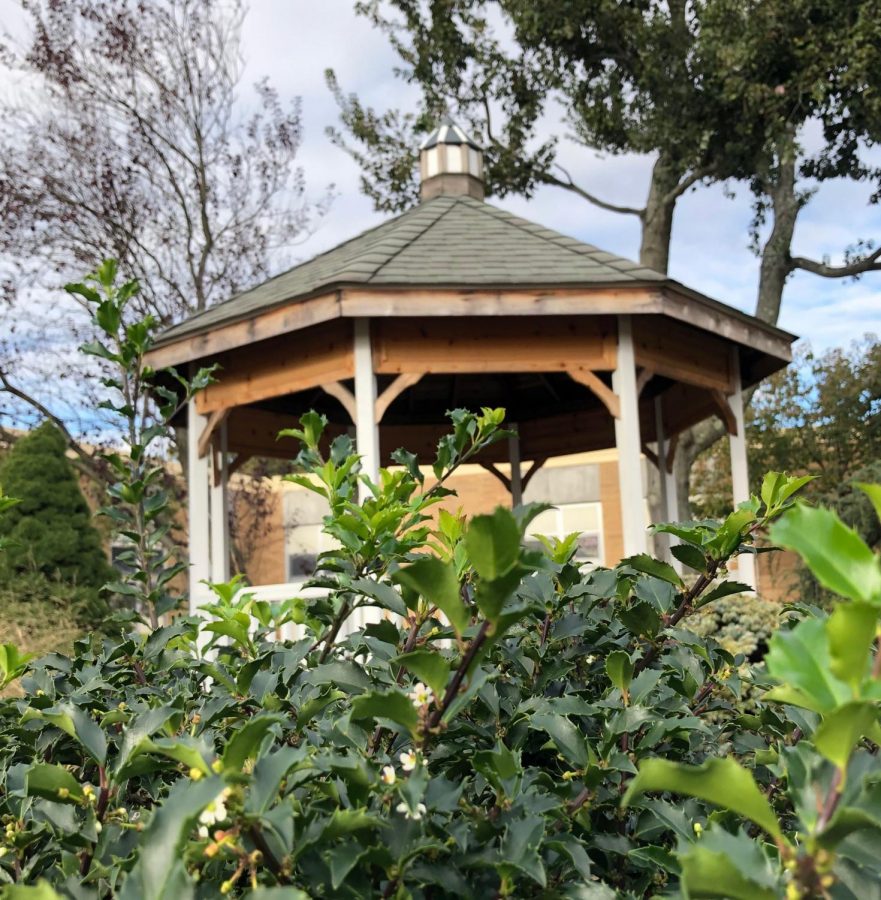 Walking through the school yesterday was a new experience for me.
Sure, I've walked around that school a million times, but it has never been that quiet. The only other time I can remember it being that quiet is at 11 o'clock, after a long day of wet tech. It was pitch black, completely silent, and oftentimes I was unsure of where I was.
Simultaneously, however, walking in the dark and silent school allowed me to truly examine it. From the obvious things, like where the doorways were, to the slightest little details, like the cracks and crevices in the walls.
Our lesson the other day brought me back to that mindset and the feelings I felt then. With the help of Bowne's analytical commentary, discussing how Eastern needs a gardener to how some of his idols names are in the gazebo, I was able to look at things with a new set of eyes. Something I never knew was the fact there were names in the gazebo, and how those specific names have meaning.
For example, Bowne shared an anecdote of how one of the teachers really inspired him to be a US history scholar. Now, everyday I pass the gazebo, or I'm sitting in the senior courtyard, I have a newfound appreciation of the gazebo.
Another prominent observation I had while walking through the school was how quiet the school can be. Let me explain. When your in a classroom, you always hear what's occurring in your classroom, and that typically seems loud to you. Additionally, you usually can't hear what is going on inside other classrooms. This all changed walking through the hallway.
In the hallway, I could hear everything from each classroom as I passed by. What surprised me was how quiet the classes were, and I could only hear small, little things. The movement of mechanical pencils on paper, the distant voice of teachers, the clanking of rings on the wall bridge in Gym 3, and hearing only ​those​ ​things allowed to truly appreciate the silence.
Not just in real life, but especially in Eastern when the hallways are jam packed with (mostly) freshmen unsure of where they're going, causing a major traffic jam.
From the beautiful silence to Bowne's commentary, this assignment was really enjoyable for me.