Inexpensive things to do in quarantine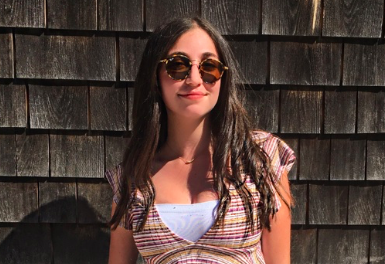 There is not a single person that COVID-19 virus will not affect. Even though I'm not a health professional, I've read enough articles and watched enough hours of news reports to decide to self quarantine with my family, and I urge everyone reading this to do the same. 
With that said though, not everyone wants to lock themselves in a house or apartment with their family for an extended period of time. For the sake of a public health crisis and safety of yourself and others, you absolutely should. 
Doctors are working around the clock and the only thing they ask of you is to stay home, which helps them. So even though it may not be enjoyable, here are a few things you can do to keep your social distancing interesting. 
Have a Zoom call or Google Hangouts with your friends: I'm sure you miss your friends as much as they miss you! Sending a google hangout or zoom link is super easy and a great way to keep your friend updated!
Revamp an item in your closet: If you decide to clean out your closet and come across an old tshirt, sweatshirt, or pair of shoes you just aren't ready to get rid of yet, now is the perfect time to revamp them. There are tons of YouTube tutorials, or you can just do whatever your artistic mind is telling you to do! I spray painted a pair of old sneakers and they came out awesome!
Read a good book: I think this one goes without saying, but now would be a great time to find a story or author that you love. 
Finally update your music playlists: New music is released every day, and as much as everyone loves a good throwback playlist, try to discover new music you love as well. 
Spend quality time with your family: Depending on how old you are, there are probably only a few more years, or even months, before you leave for college. Enjoy these last few moments with your family!
Get ahead on your school work: School is only four hours a day. If you aren't taking advantage of this by making up assignments or being productive, what are you really doing then?
Research colleges and college scholarships you can apply for: I'm a second semester senior and committed to college. One of the best things I did was start a spreadsheet for potential scholarships I could be applying to to help lower the cost of furthering my education. Sign up for websites like Cappex and FastWeb!
Start a journal: In twenty years from now, when a high schooler would consider you 'old', and they come home from school and ask you if your remember this virus called COVID-19 that they learned about in World History that day, how cool would it be to pull out your journal you wrote in while in quarantine? 
Buy a pet: You're going to be home a lot for the next few weeks so now would be a great time to buy or adopt a dog! But if that's too big of a commitment, you can always get something smaller like a hamster, bird, or fish. 
Learn how to cook and bake: Whoever usually cooks dinner in your house will greatly appretiate this. Plus, cooking is an awesome life skill to have that can take you farther than expected. 
Download a free trial of MasterClass or SkillShare: If you have a passion, are looking for a passion, or want to learn how to get really good at something, these two programs are awesome. While they aren't free, you can sign up for a free trial of classes taught by industry professionals regarding almost every topic there is. 
Leave a Comment