The Right Choice: Joe Biden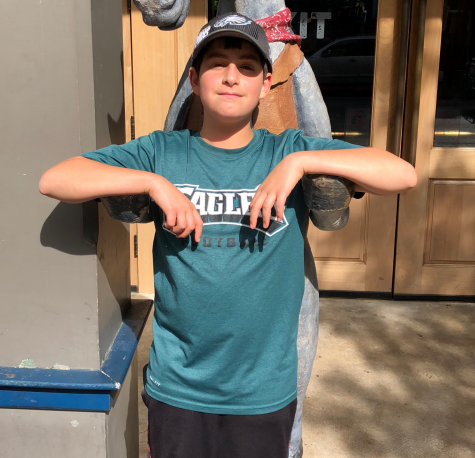 More stories from Josh Meyers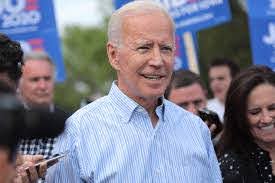 I don't think an election has garnered more attention in the history of the United States of America than the 2020 Presidential Election has.
  My dad told me in the past the election had just been the American people voting in another guy or the same guy in office and you never really thought much about it. But this election is much different. It feels like the future of our country is at risk.
  Donald Trump has been a poison to our country for four years. His behavior, his actions, his policies, and his beliefs have divided the United States.
My dad has also told me he had never been this much into politics before in his life. I would say many feel the same way. Trump has made politics a spectacle to watch, and this spectacle was a train wreck since 2016.
  After over two hundred thousand COVID-19 deaths in an America with millions infected, racial equality being tested, and science being doubted in every aspect, it is time for a change.
  And that change is former Vice President Joe Biden. Joe Biden is the best choice for the future of America.
  To start off, Joe Biden's campaign was enough. Biden painted himself as a man fighting for the common people against a common enemy. Biden's calm demeanor (which was different than his opponent) throughout the process gained votes. Biden made you feel welcomed in the country and united as one people.
   Biden's approach to the coronavirus is to take it in stride and to leap each hurdle as it comes. While it will take some time, Biden encourages everyone to stay patient, wear a mask, and be smart to beat this out. This is way different than what Trump wants to do which is just living life normally and hoping that the virus just mysteriously disappears out of nowhere.
  Biden will trust science. Trump, on the other hand, does not want to hear scientists who, without a doubt, know more than he does. During one of his rallies, Trump alluded to his supporters that he would fire Dr. Anthony Fauci, the lead scientist on the COVID-19 case who has presumably done a good job. Biden knows that the scientists have the best intel to bring our country back to normal and eradicate the coronavirus one step at a time until we are back to normal.
  The same view on scientists goes hand in hand with global warming. Throughout his first term, Trump has waved off the guidance of the scientists covering climate change while saying that it will get better. Guess what, Trump? You know nothing about climate change. Joe Biden knows that to help combat climate change, he needs the guidance of his scientists.
  Another reason Joe Biden should win the presidency is he actually cares for people, what these people believe, and the direction that these people want the country to go. For example, Biden, as well as most of the Democratic Party, believe in equality for all. This includes equality for the LGBTQ+. Earlier this year, is was reported that Trump opposed gay marriage. 
  Overall, Trump is not out for the American people, he's out for Trump. We need a selfless leader in office.
  When the voting reaches the finish line, I believe Joe Biden will become the 46th president in the history of the United States. After a long and excruciating four years, our country and 2020 will see a light in the darkness in November when Joe is elected into office. 
Leave a Comment