We'll remember the Union winning the Supporter's Shield. . . a place in the CONCACAF Champions League awaits. 
The Philadelphia Union: 2020 Season in Review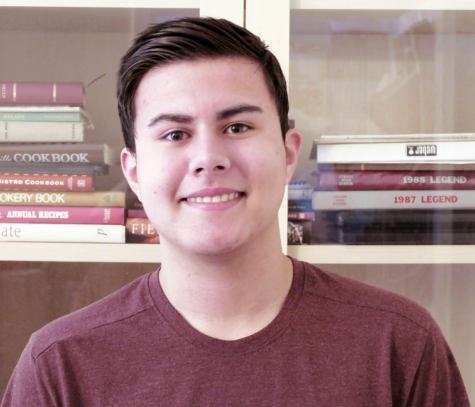 More stories from Joseph Loverdi
We didn't even know if there was going to be a continuation of the 2020 MLS season. COVID-19 shuttered all pro sports in the spring, leaving many fans with no live sports left to watch (in the US, at least). 
 Yet the MLS found a way, and the season returned in June with the MLS is Back Tournament. The breakout team of said tournament?
 Well, it was your Philadelphia Union. 
 This was a team that looked different to last season's. Gone was expensive flop Marco Fabian. Gone was promising defender Auston Trusty. And gone was midfield boss Haris Medunjanin.
 But the Union could afford to let those three go. Jakob Glesnes came in from Norwegian side Stromsgodset to fill Trusty's spot in the starting eleven. Jamiro Monteiro returned, this time on a permanent deal from French side Metz, after his successful loan spell. Homegrown talent filled the rest of the team's holes. 
 This season will be remembered not for the playoff failure against the Revs. Sure, this season should've been one where the Union lifted the MLS Cup over their heads, but if you saw them play NE, you knew they were goners. The Revs completely dominated us. But we won't remember that disappointment. 
 We'll remember hometown hero Jim Curtin, our bespectacled gaffer, winning MLS Coach of the Year. Andre Blake winning Goalkeeper of the Year as he made save after save after save. Blake, Brenden Aaronson, and Mark McKenzie all being named to the MLS Best XI, each after fantastic seasons which led to European interest.
 And most of all, we'll remember the Union winning the Supporter's Shield, their first ever piece of silverware. A place in the CONCACAF Champions League awaits. 
 Homegrown talent and former MLS Draft picks spurred us on to the Shield. Thanks to Brenden Aaronson's superb playmaking ability, Mark McKenzie's defensive prowess, Anthony Fontana's ability to score goals at the most crucial of times, Andre Blake's consistent performances in net, and Jack Elliott's steady defensive play, the Union were a force to be reckoned with.
 Throw in the striking partnership of Sergio Santos and Kacper Przybylko, the good performances from new signings Glesnes (highlighted by a 40-yard screamer of a free kick against LAFC in March) and Monteiro, and the veteran leadership of Raymon Gaddis and el capitano Alejandro Bedoya, and you have yourself a complete team. 
 That was shown by the Union's new defensive prowess, as they let up the fewest goals in the league (a total of 20, THIRTY fewer than the previous season) while scoring the third-most (while 44 is a good total, it's 14 less goals than they scored last year; I attribute that to the shorter season rather than a lack of offensive firepower).
 There were also some statement victories, whether they be a 4-1 dismantlement of Thierry Henry's Montreal Impact; a 3-1 win in the MLS is Back quarterfinals against the West's eventual best team Sporting Kansas City; or my favorite game, a 5-0 blowout of Supporters' Shield rivals Toronto FC thanks to a Sergio Santos hat trick. 
 The sheer balance the Union showed, with a great attack and stout defense, should've allowed them to romp to the MLS Cup, but they just didn't look up to snuff in the playoffs. However, this isn't a season to decry or say "it should've been ours!".
 Far from it, actually. This was the season the Union showed the MLS that they were a league powerhouse, and with the roster from last season staying mostly intact, we'll get another crack at it next season. 
 The only place to go from here is up.
Leave a Comment