It's finally time to do something about student debt
 With the coronavirus pandemic only exacerbating this issue as well, it's evidently clear that something needs to be done to remediate student loan debt.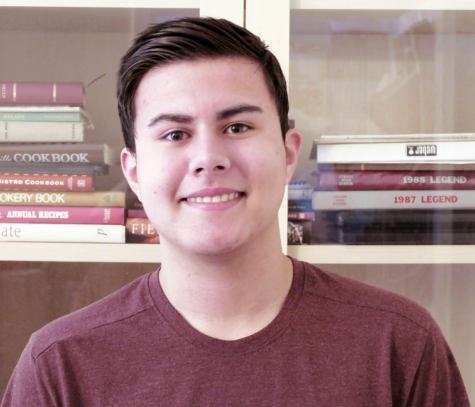 More stories from Joseph Loverdi
As a student who's preparing to head off to college in a couple of years, I'd say I'm not worried about much related to the college application process. I've been learning about it in GT and I think with the information I'm armed with now, I'm ready for it to start.
 Except there's one solitary thing that really worries me for the future, and that's student loan debt. 
 Student loan debt currently amounts to $1.6 trillion (a record number) with 44.7 million Americans paying it off, and could balloon to $3 trillion by 2030. That's currently around 8% of the total US debt and with it continuing to grow it could reach as high as 10%. It's arguably the biggest issue college students face: how to deal with your debt, because you know you're going to get it (73% of college students will graduate with student debt). 
 With the coronavirus pandemic only exacerbating this issue as well, it's evidently clear that something needs to be done to remediate student loan debt. My idea is to just get rid of it entirely. 
 Now hear me out. I'm not solely saying this because I'm highly likely to experience student loan debt myself by the time I'm finished with college. I'm saying this because student loan debt is a huge burden for millions of young people who'll be paying this off far into their 30s, maybe even their 40s. In fact, your parents may still be paying this off. 
 With over a tenth of the country paying off student debt and rising tuition numbers due to COVID, there's going to be more people struggling with student loan debt in the near future as students take loans out to pay for tuition, and I don't think any reforms could be made to sufficiently help people pay off their debt. That's why I'm suggesting remediating it entirely. 
 It can't be all at once, since $1.6 trillion is a lot of money, so what I think the government should do is erase it in segments of $200 billion a year. That way, as it keeps rising due to more students taking out loans, around 5.5 million Americans still paying off their debt could have it erased entirely. 
 I get that erasing student loan debt entirely is a pretty radical idea, but it's not going to get better any time soon and there needs to be change. And it sounds like our President-elect agrees with me on this issue. 
 Yes, that's right. Joe Biden has endorsed cancelling $10,000 in federal student debt per borrower (that accumulates to $447 billion dollars, and a third of those paying debt would have it eliminated) and has said that chipping away at our abnormally high student loan debt is key to his economic plan. 
 Democratic leaders want him to up that number to $50,000 per borrower (which would eliminate it entirely), but I can see them meeting in the middle at $30,000 (accumulating to $1.341 trillion, which would only leave our student loan debt numbers at $259 billion). Through my calculator calculations mentioned above, this could get rid of it entirely or substantially reduce it to the point where it could be gone within the decade.
Anyways, the fact that we could see substantial removal of student loan debt as soon as Inauguration Day is great. This issue needs to be solved as soon as possible and it's great to see our leaders taking action on this topic. Let's finally remove this burden off of millions of young people's shoulders and start remediating student debt.
View Comments (1)