Ring The Bell: Dave Dombrowski Hiring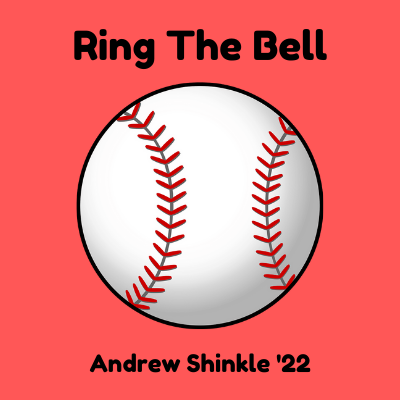 On October 26th, 2015, the Philadelphia Phillies hired their new general manager, Matt Klentak, who was formerly the assistant general manager for the Los Angeles Angels. Called in to replace former GM Ruben Amaro Jr., who had led the team since their 2008 World Series victory, Klentak was tasked with rebuilding the Phils into a powerhouse team in the NL East. It's safe to say that he's failed in his endeavors.
  After two rebuilding seasons in 2016 and 2017, the Phillies made major free-agent acquisitions in 2018 with former All-Stars Carlos Santana and Jake Arrieta. Despite a late-season collapse, Klentak and team owner John Middleton secured their franchise superstar with the 2019 splash signing of Bryce Harper. But despite the lustrous star power throughout the lineup, the team failed to finish over .500, let alone make the playoffs, in both 2019 and 2020.
  Desperate for a shakeup in the executive's office, Klentak was reassigned to a different organizational role on October 3rd. However, this created a gaping hole in the Phils' leadership group. Who would succeed Klentak and team president Andy MacPhail, and what would the Phillies' direction look like going forward?
  Well, we got our answer on December 11th, when Dave Dombrowski was signed to act as the team's President of Baseball Operations.
  Dombrowski, formerly the President of Baseball Operations for the Boston Red Sox, certainly has an impressive resume. With the Red Sox, he won the 2018 World Series over the Los Angeles Dodgers, and almost twenty years prior, he led the expansion Florida Marlins to the 1997 title in just their fifth year of existence. And right in between, he was the leading figure for the Detroit Tigers' four-straight playoff appearances from 2011-2014, which included a World Series appearance in 2012.
  He's had a lot of success in his career as an executive so far, and now, the Phillies will look to him to lead them back into the playoffs. In my eyes, this signing makes a lot of sense for both sides. The Phils needed to get Klentak out and bring in someone with a history of success—and Dombrowski easily fills that need.
  On the other hand, Dombrowski's most recent championship with the Red Sox has been tainted in a sense, as there have been allegations that the team used illegal sign-stealing techniques to gain an advantage on the Dodgers. However, the official MLB ruling came out in April 2020—and they upheld that there were no illegal tactics in play. Still, I bet Dombrowski would love to add yet another title to his trophy collection, and secure a spot as one of baseball's most decorated executives.
  There's still one big question that has yet to be answered: what areas of the team will he look to change as the new de facto GM of the Phillies? The elephant in the room is obviously the bullpen, which in 2020 was one of the worst units of all time. Resigning superstar catcher J.T. Realmuto, who is demanding a major salary increase, is another major focus for Dombrowski and his advisers.
  Aside from those two areas, there are also noticeable holes at shortstop and center field. Didi Gregorius put up exceptional numbers in his first season as a Phillie, but is currently a free agent. Roman Quinn and Adam Haseley can get the job done for Dombrowski, but the Phillies stand to improve at the position.
  The Phils' new executive has already been linked to center fielder Jackie Bradley Jr., a familiar face from his days in Boston, but nothing has been confirmed. Bradley Jr., who is coming off a career season in which he posted an .814 OPS, would represent a major improvement both offensively and defensively.
  But until he makes his first major transactions as President of Baseball Operations, we cannot truly predict the ramifications of the Dave Dombrowski era. With the move, Middleton is clearly expressing his desire to right the ship in Philadelphia, and pursue a World Series title—and that's something every Phillies fan can be excited about.
Leave a Comment