The Philadelphia Union Academy – the hidden gem of the MLS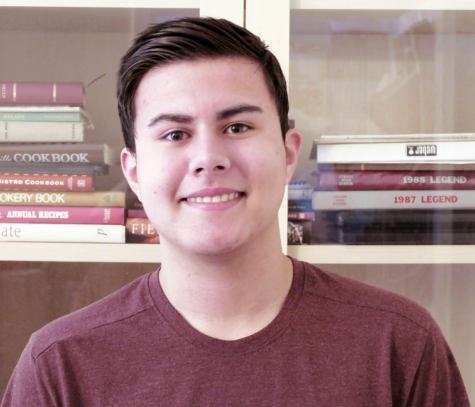 More stories from Joseph Loverdi
The Philadelphia Union aren't just known for their great presence on social media and recent Supporters Shield-winning season.
 If there's one thing that will impact the Union's legacy the most, it will have been the academy, which should be rightfully regarded as the best in the MLS. 
The academy initially was an afterthought; the team's two previous managers, Piotr Novak and John Hackworth, focused on acquiring players via the MLS SuperDraft or international transfers. That all changed when Jim Curtin, local hero and former MLS defender, took the reigns from Hackworth in 2014.
 He knew that this area was slowly going soccer-mad and with the Union having a good academy at the time, he opted to use local players, signed through Homegrown contracts, in the squad. This obviously took a while; for a long time the Union's best Homegrown players were draftees like Andre Blake and Raymon Gaddis.
 The fruits of the academy started to bear before Curtin's reign, but only for a brief time; winger Zach Pfeffer, now retired, made 30 appearances (scoring thrice) . However, Curtin first began to use academy players in the lineup consistently in 2016, when Media, PA native Auston Trusty broke into the starting lineup. Trusty, a center back, would play 90 times for the Union (including all 34 games in 2018), showing promise, before he was traded to the Colorado Rapids in 2019. Alongside him was right-back Keegan Rosenberry, another solid performer who was included in that same trade. 
Trusty's good performances would open the doors to more young academy players. Holding midfielder Derrick Jones would follow in Trusty's footsteps in 2018, breaking through into the first team before being traded to Nashville SC in 2019. 
2019 would be the year where the Union Academy announced to the league that it bred top-class players. Anthony Fontana would score on his debut against the Red Bulls. Delaware native Mark McKenzie, who'd formed a great young partnership with Trusty in 2018, became arguably the best defender in the MLS. Medford's own Brenden Aaronson made his first-team debut that season and promptly lit up the MLS, emerging as its best young talent.
 There was more too; left-back Matt Real would emerge as a solid backup to Kai Wagner, goalkeeper Matt Freese earned the backup role behind Andre Blake, and Jack de Vries and Cole Turner would make the first team in 2020, making substitute appearances but not looking too shabby.
 Other notable graduates include Orlando City defensive midfielder Joey DeZart, San Jose center mid Jack Skahan, and striker Isaiah Young, formerly of German Bundesliga side Werder Bremen (he currently plays for 4th-tier side Rot-Weiss Essen). 
 The academy now has a history of not only producing MLS-caliber players but European-caliber players as well. Aaronson has moved to RB Salzburg in Austria for around $10 million, and McKenzie recently signed for Belgian side Genk for $6 million; both will get immediate chances to play in sides that will be playing in either the Champions or Europa League next season. Former academy goalkeeper Carlos Dos Santos never got to play for the Union because he was snapped up by Portuguese giants Benfica, and USMNT #1 Zack Steffen came through the academy before going to college and then Freiburg in Germany (he now plays for Manchester City after impressing with Columbus). 
 Another notable is that academy graduates tend to play for the US at youth levels, if not outright; Aarsonson, McKenzie, Dos Santos, Steffen, Rosenberry, and Trusty have all been called up to the full national team, while de Vries, Young, Jones, Freese, Real, and more have appeared at youth level. 
10 of the 27 players currently on the Union roster came through the academy, with youngsters Paxten Aaronson (Brenden's brother), Nathan Harriel, Jack McGlynn, Quinn Sullivan, and Brandan Craig joining the team next season (all of whom, bar Sullivan, have represented the US at youth level). With Aaronson and McKenzie gone, expect some of these names to become more than familiar as they debut for the first team.
The Union's youth academy is arguably the best in the MLS, with plenty of talented players coming in and out. It's the hidden gem of the league; no one really knew about it until Aaronson and McKenzie emerged from it, and now it's getting the credit it's deserved for a couple of years. 
Leave a Comment