10 Rom-Coms Perfect For Valentine's Day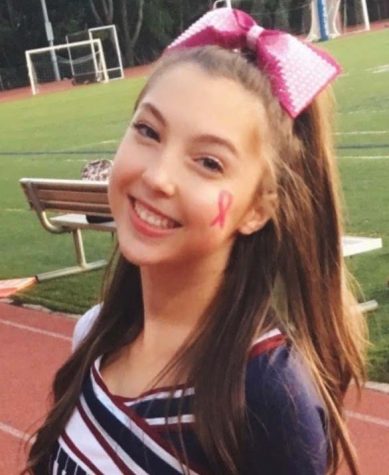 More stories from Faith Mendelson
February 14: Valentine's Day. Filled with fancy dinners and heart-shaped chocolates, Cupid's infamous holiday is all about celebrating love. But what if string-quartets and sappy celebrations aren't quite your style? Luckily, romantic-comedies are the perfect way to celebrate Valentine's Day! 
  Whether you're celebrating with your soulmate, a group of friends, or you're just buying a box of chocolate for yourself, here's 10 must-see romantic comedies, perfect for your V-Day movie marathon.
10. Silver Linings Playbook
  While this film technically falls more into the romantic-dramedy category, this list would be incomplete without this award winning picture. With it's eight Oscar nominations and four Golden Globe nominations, taking a win for each, Silver Linings Playbook is clearly a crowd favorite. Co-stars Bradley Cooper and Jennifer Lawrence give outstanding performances in this feel-good film, which celebrates the importance of friends and family. 
9. How To Lose A Guy in 10 Days
  As an advice columnist for a popular magazine, Andi Anderson (Kate Hudson) conducts an experiment for her newest piece: how to lose a guy in 10 days. She plans to meet a man and do everything "wrong" in an effort to scare him off, all in 10 days. When she meets Ben Berry (Matthew McConaughey), who is ironically determined to make a woman fall madly in love with him in 10 days, both Andi's and Ben's plans backfire as real feelings develop. How To Lose A Guy in 10 Days is witty, charming, and fresh; Hudson and McConaughey are an incredibly likeable pair on screen, and the film is perfect lighthearted entertainment for Valentine's Day. 
8. Love Actually
  While it can be argued that it's technically a Christmas movie, Love Actually is still a great option for Valentine's Day entertainment. This film follows multiple intertwined stories to explore and embrace the driving force behind us all: love. It portrays all different kinds of love stories, and shows how they are all valuable. Filled with a star-studded cast (Hugh Grant, Kiera Knightly, Andrew Lincoln, Liam Neeson, Thomas Brodie-Sangster, etc.), Love Actually delivers the perfect Valentine's Day reminder for everyone: love and happiness comes in many different forms.
7. Someone Great
  After being dumped by her long-term boyfriend, Jenny (Gina Rodriguez) plans to move across the country to San Francisco, but not without one last adventure in NYC with her two best friends (Brittany Snow and DeWanda Wise). Someone Great is a comforting reminder that "someone great" doesn't always have to be a romantic partner; in the film, Jenny and her friends realize that love comes in all forms, not just romantically, and soulmates can be your best friends. Netflix's "girls-night-out" trope shines in Someone Great, making it the perfect feel-good film to watch with friends on Valentine's Day. 
6. 10 Things I Hate About You
  10 Things I Hate About You is a modernization of Shakespeare's The Taming of the Shrew, but don't let that scare you off! The film centers around abrasive Kat Stratford (Julia Stiles), who has her eyes set on higher education and no interest in dating. However, Kat's father has formulated a rule that her sister, Bianca (Larisa Oleynik), cannot date until she does. With his eyes set on Bianca, new student Cameron (Joseph Gordon-Levitt) devises a plan to get Kat to date; this sparks Kat's undeniable connection with Patrick Verona (Heath Ledger). The film is fresh, sharp, and witty, and of course, has the *iconic* musical number where Patrick serenades Kat with "Can't Take My Eyes Off You". 10 Things I Hate About You is my personal favorite movie on this list and it's a great option for Valentine's Day entertainment. 
5. The Spectacular Now
  The Spectacular Now follows high school seniors Aimee (Shailene Woodley) and Sutter (Miles Teller) as they fall in love and realize their lives are about to change. What sets this film apart from others like it is the raw, genuine, and real way the characters interact. In many films of the sort, characters in their age range are portrayed completely inaccurately; the dialogue and direction in The Spectacular Now makes the film feel less like a film, and more honest and real. Incredible performances by Woodley and Teller add to the realism of the story, and make it a perfect rom-com meets coming of age film. 
4. The Princess Bride
  When you're tired of the typical, predictable, boy-meets-girl, rom-com, The Princess Bride is the perfect breath of fresh air you need. Mixing the traditional rom-com, filled with all the love and sappiness, with a sci-fi fantasy, filled with pirates and fanciful creatures, makes this film unlike any other. Based on the William Goldman novel of the same title, the film has become a staple in the rom-com industry, and has won the hearts of so many viewers. The 1987 film still holds its charm after 30+ years, making it a great option for your Valentine's Day viewing. 
3. (500) Days of Summer
  Starring Zooey Deschanel and Joseph Gordon-Levitt, (500) Days of Summer highlights modern love and relationships through a nonlinear love story. After hopeless romantic Tom (Joseph Gordon-Levitt) is dumped by his girlfriend, Summer (Zooey Deschanel), Tom reflects on the 500 days of their relationship to find out where it went wrong. The film opens with Tom saying it's not a typical love story, and he's 100% correct. This movie is different because from the start you already know how it ends, like Tom, but you don't know why it ended the way it did. 
2. Say Anything
  Yep. You got it: the one where John Cusack stands outside holding a boombox over his head. That's the one. Starring John Cusack and Ione Skye, this timeless and iconic film illustrates the magical summer between high school graduation and the start of college. But it's Cameron Crowe's writing and direction that sets this movie apart from others like it; Crowe's brilliant dialogue and direction gives an undeniable sense of authenticity and genuineness.
1. Valentine's Day
  And lastly, this list would not be complete without the film titled after the holiday itself! What makes Valentine's Day so enjoyable is it's star-studded cast: Taylor Swift, Jennifer Garner, Julia Roberts, Ashton Kutcher, Topher Grace, Jessica Biel, Bradley Cooper, Anne Hathaway, Jessica Alba, and SO many more deliver great performances. The film presents a series of interconnected stories, showing the highs and lows of love on Valentine's Day. As the holiday ensues, the characters are shown experiencing first dates, long commitments, youthful crushes, and connections to old flames. To celebrate the holiday, the E! Channel will be playing Valentine's Day on repeat all day on Feb. 14. 
Leave a Comment