Senior year amid a pandemic: why the Class of 2021 feels frustrated, forgotten and abandoned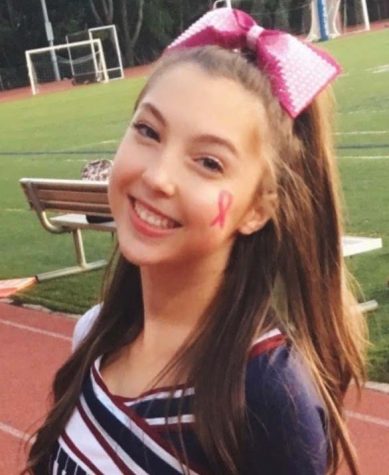 More stories from Faith Mendelson
  Every student has expectations for what their senior year of high-school will hold, but the class of 2021 had no way of knowing that we'd be hit with a global pandemic to uproot all expectations. 
  Now, in the midst of the pandemic, Eastern's seniors feel frustrated, forgotten and abandoned because it feels like our precious senior year, deemed as the "best year of our lives", has been ripped away from us. 
  Throughout high school, underclassmen see the senior activities: senior trip, senior prom, project graduation, graduation itself… the list goes on. We've watched as every other senior class got events to celebrate with their peers, to make memories that will last a lifetime. As underclassmen, we waited patiently for our turn to experience these events, only to be met with an obstacle we could've never imagined: a global pandemic.  
  Of course, the pandemic has uprooted everyone's lives in unimaginable ways; high-school seniors are no exception. How is the pandemic affecting high-school seniors supposed "best year of their lives"? How is the class of 2021 feeling about this sudden and substantial change in their lives? How are seniors adapting and trying to salvage their precious last year of high-school?
  While it's expected to be a fun, exciting and celebratory year, this year's seniors used words such as "meh", "depressed", and "acceptance" to describe how they are feeling about their last year of high school. 
  Senior Sydney Gold explained, "Senior year is worse than I expected. We lost a lot, and Zoom classes aren't as ideal as being in school and seeing friends."
  Another senior, who asked to remain anonymous, shared a similar sentiment: "Yes, there have been efforts to make this year as normal as possible, but honestly not as much as I expected." 
  This student compared this year's senior class to the Class of 2020: "The Class of 2020 goet so much recognition while having half of their senior year. Meanwhile, the Class of 2021 missed half of their junior year and all of their senior year… It seems as though the school put in ten times the effort for the Class of 2020 than for the Class of 2021."
  You might be wondering why this matters at all? Why are these events so important to seniors? Isn't graduating high school enough?
  True, in the grand scheme of things, these events seem miniscule and insignificant. However, these events are so fundamental because they provide lifelong memories for the senior class. This is the last time our class will be all together for the rest of our lives– we should have these events so years down the line we have these memories to look back on. 
  Senior Anna Dolce explained why these events are important to her, saying "[these events] are the last celebrations with the people we've known our whole lives." Another senior, Bridget McCourt explained that "these events give people things to look forward to throughout their years at Eastern." 
  Senior Sydney Gold shared her feelings: "Senior events are so important because they help us reflect on our great memories here at Eastern, and gives seniors a fun send off for them to start their next steps in life." She continued, "I want to be sent off with good memories [to] conclude my last year here."
  Another senior, who asked to remain anonymous, described why these events are so important to her. She said, "The senior events are important since they solidify your hometown experience and allow you to have fun final memories with the people you've gone to school with for almost two decades. They not only provide lasting memories, where everyone remembers their senior prom, but they allow you to feel content in leaving your hometown.
  She explained how the lack of these events is taking a toll on her: "It's difficult to envision myself going to college next year since I still feel like a junior. It's also difficult for me to realize that I won't see so many faces ever again after not seeing most of them for over a year now."
  These events are also a means of celebrating all the hard work we have put in over the last four years, celebrating the exciting next chapters in our lives. These events are what bring the senior class together for one last year. The last time we were altogether as a class was an ordinary day of school: March 13 of last year, and none of us had any idea.
  It is especially frustrating for Eastern seniors to see other schools in the area planning events to compensate for their senior's losses, while we are feeling essentially forgotten. 
  Bridget McCourt explained that Cherry Hill East gave their seniors a "Senior Sunrise" and said she thinks Eastern should've done something similar. 
  Sydney Gold said, "I wish Eastern would make an effort to do something similar [to what other schools are doing]. I think it would be a highlight in all of the senior's last year here at Eastern."
  Another senior shared her feelings: "I've seen other schools doing senior sunrises, contests, lunches, homecoming, and more. It's honestly difficult to watch other schools in the surrounding towns doing plenty of fun senior activities while we haven't had any so far for Eastern seniors."
  All of this being said, we understand the position that the administration is in; these are unprecedented times and just as we could have never expected the pandemic, the administration couldn't either. Anna Dolce said, "I can see how much the teachers care about us and our senior year; there's just a lot we can't control."
  However, while we miss the traditional activities we have waited four years for, it seems to be the administration's lack of trying that is really causing the senior's frustration. Many seniors feel like the school has thrown up their hands and given up on our senior year, leaving us feeling forgotten and abandoned. 
  Sydney Gold said, "Although it is the school's and administration's job to provide us with a good education, it is also important to make their students feel special during their time here."
  Another senior explained how this feeling of abandonment is making many seniors "depressed". She said, "Having everything cancelled is really impacting our class as a whole. In order to try and get out of a depressed mindset, you need human interaction and you need to have dates on the calendar of events that you can look forward to." She continued, "Sadly, all of our events have been cancelled or most likely will be cancelled. With this, there hasn't been much effort for socially distanced activities."
  HuffPost states: "Senior year is important as it's the stepping-stone to college, but it's also an important time to spend with family and friends, making memories before you head off in different directions." Without the senior events and activities that we all looked forward to, it's difficult to make these important memories. 
  This year is our last time together before we all embark on the rest of our lives; this is the year that we should be cherishing our time together, celebrating our accomplishments and hard work. Instead, faced with an obstacle we could have never seen coming, it seems like the "best year of our lives" has become nothing like we had expected. 
Leave a Comment