The Most Wonderful Time of the Year With Hawkeye
When watching Hawkeye, you will be met with the energetic spirit of Kate and the grumpiness yet sweet energy of Clint.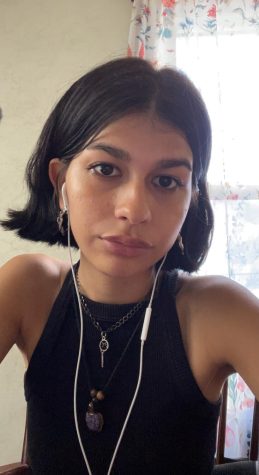 More stories from Marcela Torres
   For most of our lives, we have dreamed of being a superhero or fighting alongside the good guys to help Earth. We would imagine ourselves with powers of gods or simply being the world's greatest fighter. I would be lying if I said that I never did that, and admittedly, from time to time, I still sometimes do. 
   We have previously seen examples of Marvel showing how the remaining Avengers are doing after the Endgame events. Some of them include Wandavision, The Falcon and The Winter Soldier, and Spider-Man: Far From Home. So, let's just say that when Marvel released their fresh new show, Hawkeye, we were already prepared on the couch with our tissues in hand. 
   The show is set during Christmas time, so it's safe to predict that the vibes will 100% be there. We are presented to our very own, Clint Barton a.k.a Hawkeye (Jeremy Renner), and a new addiction to the MCU: Kate Bishop (Hailee Steinfield). 
   The first episode, "Hide and Seek," aired November 24th on Disney Plus. The show began with showing a massive part on why Kate's life is the way it is in present tense. It also explains how Kate became Hawkeye's superfan. A little spoiler is that she saw him epicly fighting against the aliens that were shown in the first Avengers movie, and he kinda saved her life. 
   Also, her dad dies. Yikes. That definitely isn't the best situation ever. Afterwards, she asks her mom for a bow and arrow, which is when we are transported into the present day where we see Kate being a hot shot archer.
   We are also shown her personality which can be described as an overachiever, overly confident, and a little mischievous. But hey, the best people are the ones with a little taste for danger.
   The episode then transitions to Clint, who is seen to still be affected by the events that happened in Infinity War and Endgame.
   He is mostly affected by the death of his best friend, Natasha Romanoff, who sacrificed herself in the name of helping the world that was previously "destroyed" by ex-villain Thanos. Oh, and if you are wondering if there will be references to her, I'm here to tell you that there are gonna be some snuck in between his dialogue, so maybe have your tissues all nicely set out for you. 
   He is also trying to get back the time lost with his family when they got blipped for 5 years. The best way to do that is spending as much time with them as possible and it definitely helps that it's Christmas time, AKA "the most wonderful time of the year."
   Sadly, his family time gets interrupted when his past life post the first blip comes back to life. When his family got blipped away, Clint turned to some pretty dark spots, which involved going on killing sprees. The identity of many who were still on Earth collected for him; specifically Ronin. He was mostly recognized by the suit that he wore.
   Since the suit covered his face, nobody truly knew his identity. So when Ronin "vanished," there was nobody to put the blame on for terrorizing the streets of many cities. 
   This is where Kate fully comes in. After coming back home to New York, she gets in trouble for destroying a clock tower and is forced to go to a charity ball with her mom and a man she just met, who is her mom's "boyfriend." At the charity ball, she finds out that her mother is engaged. After going outside to get some air, she returns inside and unintentionally eavesdrops on a conversation between her mom and the fiance's uncle, where she hears him threaten her.  
   Kate goes into protective mode and follows the uncle into an illegal black market auction underneath the ball. The pieces that are being sold at the auction were objects found at the remains of the Avengers compound. One of the objects is Ronin's suit and sword. Too bad for the attendees, the auction is interrupted by a tracksuit mafia when they blow up one of the walls and scavenge for an object that they want to possess. 
   To save the attendees, Kate decides that it's a good idea to put on the suit and try to fight the mafia members. Obviously, the reaction was not the greatest, but we can give her an A for effort and creativity in the short amount of time she had to react. 
   Although her first fierce moment was great, the events that happened afterwards weren't. When she was escaping the scene, people unfortunately saw someone in the suit running away and sparked fear about the chance that Ronin was back. The odds were in her favor because even though she was photographed in the suit, her face was covered by the mask and hood that was attached. 
  In addition to that, the tracksuit mafia, which she fought before, weren't great fans of Ronin and one specific member wanted revenge.
   The fear also sparked inside of Hawkeye as he watched the news about someone in his malicious suit. So, as any superhero would do, he went to confront the person behind the mask and get the suit back before something bad happens. 
   This is it for the little rundown that happened in the first episode, and if you want to learn more, go to Disney Plus and just search up Hawkeye. You will be met with the energetic spirit of Kate and the grumpiness yet sweet energy of Clint.
Leave a Comment