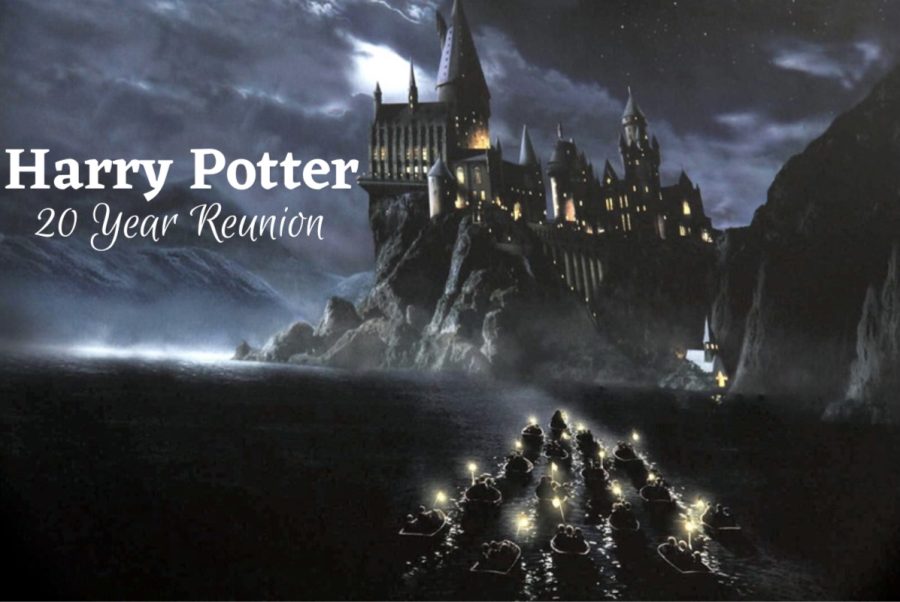 Pixabay.com
Two decades after what might be considered the biggest book-adapted-to-movie franchise ever, the cast of Harry Potter has traveled back to where it all began to commemorate the film's 20th anniversary.
  The Hogwarts trio Radcliffe, Watson, and Grint have now publicly reunited for the first time since the release of the final Potter film. 
  During the nearly two-hour special, franchise alums share their memories of  what many of them considered their second home. With the behind-the-scenes footage from all eight films, we get to hear about all of their feelings behind what we've seen captured on film many years ago. 
  From stardom at a young age to on-set crushes, young alumni of the film practically lived as they did in the series for 10 years of their adolescence, which now has a great impact on their lives. 
  As for the  characters themselves, the actors felt as if they were their characters. Grint expressed that he saw himself as Ron in a deep way and after the films, he couldn't differentiate Ron from Rupert. 
  In a sense , they were the same as their characters since they grew up in their mindsets and had the same experiences. For the first two movies, the young cast admitted that they were incredibly "hyperactive and excitable" and felt thankful that their then-director, Columbus, had just let them be kids. 
  By growing up in this  environment where they could simply  have fun and be themselves, they discovered  that they had built a real family instead of focusing  on the technical aspect of the film. They found people they could have a real familial bond with like a second family, mirroring their on-screen relationships.
    As filming progressed, more and more of what many would call the "British royalty of the acting world" had joined the movies. With prominent stars such as Richard Harris, Helena Bonham Carter, and Gary Oldman, the young actors still couldn't grasp the gravity of who they were dealing with. 
  As they got older and the topics of the films got heavier, they expressed how they began to be treated as respected actors. Emma pointed out that the late Alan Rickman, who portrayed Severus Snape, always took her thoughts and opinions very seriously, which touched her.
  As soon as the death of Cedric Diggory was flashed across our screens, viewers felt a darkness that would continue throughout the film. Before they faced  huge spiders in the forest, Fluffy the monstrous three-headed dog, amongst others, but the death, especially of a student at Hogwarts, was something that transitioned the franchise into a spiral of morbidity and sadness that would follow through the next  films. 
  By the time they reached the Goblet of Fire, the young actors were also experiencing the beginning of their teenage years while simultaneously being uber-famous celebrities. As their characters dealt with crushes and dating, so did the cast in real life. 
  What could  have been many of the fans' highlights of the reunion was Emma Watson and Tom Felton's discussion of their bond during the film. While Watson had previously revealed her crush on Felton while filming, she expressed her youthful admiration for Tom in that she always felt she could be vulnerable with him as Tom also admitted to having a soft spot for her. 
  Their deep connection on set sparked into a mutual, but platonic love for each other, which still holds up to this day. I felt as if  I could feel the  love they had for each other through the screen which was quite touching and definitely what my 10 year old self would have excitedly screamed at. 
  As we got to hear about the hilarious details of things like their "homework" from the director that Rupert didn't do under the guise of "acting like Ron" and Daniel Radcliffe's hysterical bote expressing his love for Helena Bonham Carter, we also heard many tribulations the cast faced in real life. 
  Whether that was an identity crisis from playing a character for that long period of time or feeling like they couldn't handle the spotlight Harry Potter was shoving them into, we couldn't begin to comprehend how that really was for them at the time. 
  However, what we know is that they had each other to lean on, and in many ways the cast will always be a family even 20 years later.