Dooney's Pub brings an Irish twist to Voorhees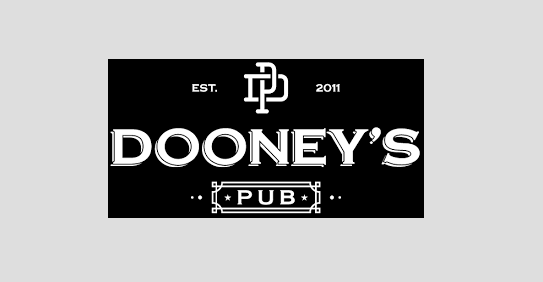 The smell of french fries wafts from the kitchen, and a mix of sports game announcers' voices crowds the air.
  These describe what is behind the grand doors of Dooney's Pub in Voorhees. A classic sports bar with a TV in every booth takes on an Irish twist.
   As I sat in the huge red cushioned booth, I noticed that my mom and I barely took up a third of the seats. I felt like I needed four more friends to fill up the table. I turned my head to the left and in my face was a TV with a Texas A&M football game on. I almost felt obligated to watch.
  The menu was full of appetizers often found at sports bars like the classic fried pickles, but it also displayed its Irish roots with items like soft pretzel sticks with beer cheese. Next to the appetizers was a section solely dedicated to potatoes, which was extremely tempting and another nod towards Ireland. On the back side of the menu, there was an array of burgers, but the most enticing was the sliders with bacon and cheddar cheese.
  It was midday, and it wasn't too busy, so I was surprised at how long it took to bring out fried pickles and soft pretzel sticks. When they finally arrived, they came out in black baskets with a radiating warmth. I went right for the fried pickles because I was curious if they nailed the classic appetizer. They were exactly what you'd expect: a crunchy coating on a pickle, but they were cut like french fries, which was unexpected. After being disappointed by the fried pickles, I went for a pretzel stick. They were sent from heaven. They were soft and perfectly salted. Ten out of ten.
  After enjoying three full pretzel stick, I was nearly full, but when I saw my sliders come out I couldn't resist. I switched out the basic fries for the truffle fries on the potato section of the menu, and I could smell it from my plate. I expected the fries to be overly flavored, but after having one I was in love. They had a subtle but full flavor. I realized I was running out of room, and I had to stop myself from picking up another fry before I ate a slider. I took a bite of the burger and flavor exploded in my mouth. A smoky flavor mixed with the bacon and cheddar made this entree the holy trinity of sliders.
  If you bring friends and have some time to kill, Dooney's is the perfect spot. A haven for sports enthusiasts and hub for food lovers, Dooney's is alive and buzzing.
Leave a Comment