June 5, 2020
"What is your intended major?" a question that seems simple, but when approached on college applications seems to interrupt any senior's mindset.      Some applicants are confident in their...
The Best Thing That Eastern Has Taught Us
June 5, 2020
As Dr. Seuss once said, "Sometimes you will never know the value of a moment until it becomes a memory." I don't think there is a better quote to describe the class of 2020's abrupt ending to our...
Arianna Morales, Staff Reporter
June 5, 2020 • No Comments
If motivation is what you seek, well… good luck I'm still looking for it.    But don't fret, I've found it once before and I'll help on your scrupulous journey...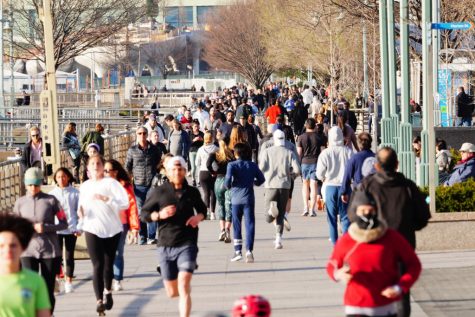 I'm not a senior citizen, don't lock me up
June 2, 2020
I'm a student, not a senior citizen in a nursing home. Stop treating me like one.   The lockdowns in New Jersey have been tailored to work for everyone, but why are we as high school students being...
May 22, 2020
Let's rewind to the Summer of '98. Many fans say the 1998 home run race between sluggers Mark McGwire and Sammy Sosa "saved baseball." Every night, baseball fans kept their eyes glued to the...
As soon as the decision was made to produce Aida as this year's musical, Dr. Gregg Molotsky approached Mrs. Mary Jane Bowne. " Would the fashion st...
June 5, 2020 • 0 comments
The Student News Site of Eastern Regional High School