Flyers Back on Track as Season Winds Down
March 19, 2019
  It's been quite the roller coaster season for the Flyers this year. Where have we heard that one...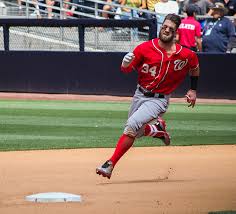 Phillies get their star in Bryce Harper
March 4, 2019
After 117 days of waiting, it finally happened. Bryce Harper signed a mega-deal with the Phillies...
Harper signs with the Phillies
March 1, 2019

Loading ...