Taylor Swift doesn't only write about her exes
Just wait until July when Speak Now (Taylors Version) comes out.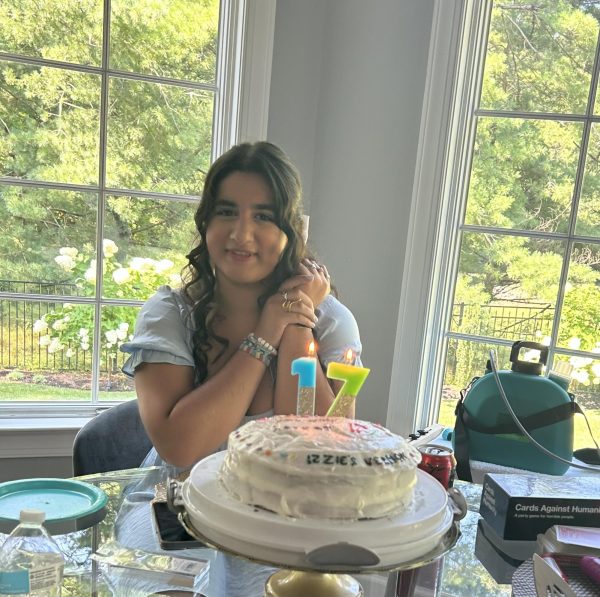 More stories from IZZIE HALIM
In 2006​​ Taylor Swift released her first album, and seventeen years later she has put out thirteen albums and over 60 songs. Over the years people have come to the conclusion that she only writes about ex boyfriends and failed relationships, but that isn't true. Sure she has some songs that were written about her ex's but she's also covered some heavier topics in her songs.
  As I previously said in 2006 Taylor Swift released her first album, self titled, debut album. The album is known for the tracks Our Song and Picture to Burn, but there is also A Place in this World. The song is about Swift growing up andjust trying to find her place in the world. 
  The second album that Taylor Swift came out with is Fearless, it is also the first album that she rerecorded. You probably know the album for songs like You Belong With Me or Love Story. Or even Fifteen, which brings me to the first song. Fifteen is track two on Fearless, most people listen to it on their fifteenth birthdays or when they are getting ready for their first day of freshman year. As it's about what it feels like to be a freshman in highschool and all the things you experience. Ten tracks later, track twelve, is The Best Day. The Best Day is about Swift's parents and how much they have done for her, the bridge sings "I have an excellent father, his strength is making me stronger."
  One of Swift's most popular songs is Enchanted from the album Speak Now but also from Speak Now she has Never Grow up, Innocent, Mean and Long Live. Never Grow Up and Innocent are about growing up and how scary it can be. This can be seen in the lyric "32 and still growing up now" from Innocent. Long Live is a fan song. In the song Swift sings "If you have children someday, when they point to the pictures, please tell 'em my name. Tell 'em how the crowds went wild, tell 'em how I hope they shine." Signifying that she hopes that her fans will never forget her. 
  Many people know Swift's fourth album, Red, for the track All Too Well, but there's also 22, Nothing New, and Ronan. 22 is about being young and living life with all your friends. Ronan is another song that was released before Red (Taylor's Version). It's one of the more heartfelt songs as it was written about a child called Ronan who passed away due to neuroblastoma. The only song that is 'From the Vault' from Red is Nothing New featuring Phoebe Bridgers. Swift has said that it's a reminder that not everything changes, some things just stay the same.
  1989 is my favorite album that Swift has written, so I can confidently say that not all of the songs are about relationships. The album opens with the track Welcome to New York which is about Swift moving to New York City. The very last song on the album is called Clean. Clean is about getting clean from an addiction, this song can really hit someone hard if they have or are struggling with addiction in any way. 
  Even if you aren't a Swiftie most people know the album Reputation. Most people know the album for Getaway Car and Look What You Made Me Do but the album also has I Did Something Bad and This Is Why We Can't Have Nice Things. Look What You Made Me Do is the most well known song on Reputation. If you listen to the lyrics it's quite clear that the song is about revenge and through hardships Swift turned smarter and tougher. The third track on the album is I Did Something Bad, it's very similar is Look What You Made Me Do in the sense that it follows the theme of revenge. This Is Why We Can't Have Nice Things is a little bit different, it's about when people take the finer things in life for granted. 
 The album Lover was written to be a romance album but Swift does have a few songs on the album that aren't about love. The songs are The Man, Me, You'll Get Better Soon, The Archer and The Afterglow. Most people that listen to The Man figure that it's about gender roles and it has the message "if a man did this he'd get more praise." When most people listen to You'll Get Better Soon they think it's about a relationship due to the line "who am I supposed to talk to" but actually it is about Swift's mother. It's about Swifts mother, Andrea, and her battle with cancer. The Archer and The Afterglow are my two favorite tracks on the album. The Afterglow is needing that reassurance in a relationship "tell me that you're still mine, tell me that we'll be just fine, even when I lose my mind." The Archer is about almost what a panic attack feels like. In the song Swift quotes Humpty Dumpty and says "all the king's horses and all the king's men couldn't put me together again." 
  The eighth album that Swift released is called Folklore. From an outside perspective if you listen to August, Betty and Cardigan from the album it seems like Swift wrote it about a relationship she was in but she in fact did not. She made up a love triangle and a majority of the songs follow that storyline. The songs that don't follow this story are My Tears Ricochet, This Is Me Trying, Exile, Illicit Affairs and The Last Great American Dynasty.  My Tears Ricochet, This Is Me Trying and Exile are all quite sad. The Last Great American Dynasty is about the lore behind Swift's holiday house. 
  Folklore's sister album is Evermore. Track number two on the album is entitled Champagne Problems. The term 'Champagne Problems' is used when someone has a first world problem. No Body, No Crime is song number six and it's featuring HAIM. It's about a fictional character who killed her husband. Marjorie is the thirteenth song on the album, most people know this song to be one of the more sad songs on the album. It's about Swift's grandmother who passed away who she was very close to.  
  Midnights is Taylor Swift's most recent album to be released; it came out in October 2022. My favorite track on the album is Midnight Rain which is written to be a romance song but on the album is You're On Your Own Kid, Anti Hero, Dear Reader and Vigilante. You're On Your Own Kid and Anti Hero are both about Swift's struggle with accepting that she herself is enough. Dear Reader is from the 3am Edition of Midnights and is a bit of an ode to advice columns. Vigilante is a very iconic song and is a very revenge coded song. 
  If you couldn't tell by this ramble I am very passionate about Taylor Swift and the fact that she doesn't only write about love and ex boyfriends. Just wait until July when Speak Now (Taylors Version) comes out because you will be getting a full review. 
Leave a Comment