What's been happening around the world? Ten stories here.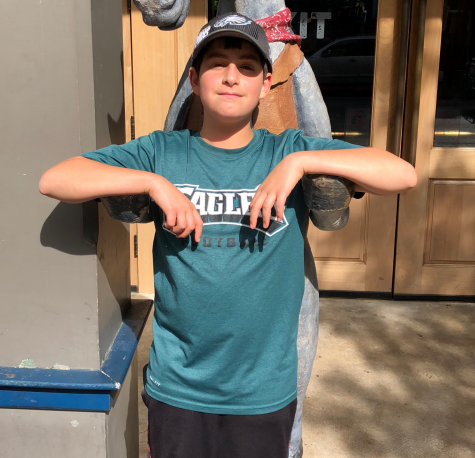 More stories from Josh Meyers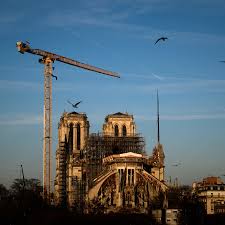 Notre Dame Cathedral repairs are in limbo a year after blaze
Paris' famous Notre Dame Cathedral experienced a tremendous fire just over a year ago today on April 15th, 2019. Now, this place of worship stands crippled and scaffolded and still spire-less. 40,000 metal bars had melted in the blaze, making the structure more susceptible to crumbling. Repairs had been in place to fix the building but they have been put to a halt because of France's coronavirus lockdown that had begun on March 17th of this year. Plans to remove 250 tons of scaffolding have also been stopped. However the frail church still has some upside. On Wednesday, April 15th the bell of the church rang to inspire hope for the French people. On Good Friday, Paris Archbishop Mitchell Aupetit led a small gathering of prayer. "The message of hope is especially important for our compatriots at a time when we are particularly affected by the coronavirus, which is sowing anguish and death," the archbishop told reporters. There was no celebrating Easter at the cathedral but and no plan to signify the anniversary of the fire but the musicians of the cathedral created a homage to J.S Bach's St John Passion. Officials have hope that the scaffolding can be removed by fall. Until then, the hope that the cathedral has brought will carry the French people past this world pandemic.
Warren joins Obama, Sanders in backing Biden
After dropping out of the election along with the other democratic candidates, Elizabeth Warren is now putting her support behind the last man standing, Joe Biden. She joined Obama and Sanders in her support after endorsing a Biden victory on Wednesday, April 16. Warren hopes that her endorsement could persuade skeptical progressives to the Democratic side. In this endorsement, Warren focused on Biden's character and his competence rather than his political policies because, as Warren states, "Empathy matters." Warren also says that she agrees one hundred percent in what Biden stands for and that he has shown good arguments, he's not afraid, and that he's too proud to be persuaded. Warren has kept her head up during this time after dropping out of the presidential race. She has honed in on addressing the health and economic crises due to COVID-19 and has pushed for a five hundred billion dollar federal fund to aid businesses and local governments recover from the financial destruction. Warren, Obama, and Sanders' endorsements could be Biden's key in winning this upcoming election.
Criticism of WHO extends behind White House
United States President Donald Trump has expressed his frustration with the World Health Organization, the organization monitoring and studying the coronavirus. On Tuesday, April 14th, Trump announced that he was freezing funds to the agency. When the crisis had first begun, WHO acknowledged China's claims about the virus without telling the world that they could be inaccurate claims. WHO was also very slow in addressing the risk of the virus transmitting from human-to-human contact, was slow to declare a public health emergency, and was hesitant to use the term pandemic.They were, however, very quick to praise Beijing, who was administered coronavirus research and has under-counted deaths from the virus. People are upset that WHO did not challenge China or see what they were doing. While WHO is designed to promote global health, they have been lacking and have become less adept with the global crisis. While WHO has hired experts, conducted research, and have urged countries to keep testing, their lack of skepticism has been costly.
Art community finances are 'hit like a brick wall.'
Art communities around the world, like Philadelphia's arts and cultural organizations, have been hurt by the global pandemic. They are expected to be posing $43 million in finances by the end of April heavyset of closures, cancelled events, and the inability to get into studios to create art. 2,257 events have been cancelled which means that around 879,366 audience members will not be paying. 850 artists and organization employees will lose a total of 12,786 workdays through the end of April, which would mean a financial loss of more than $5.5 million. "This is really hitting the arts community like a brick wall," said Maud Lyon, Greater Philadelphia Cultural Alliance president. "Not only have museums and other institutions been forced to shut down, but hundreds of "artists and cultural workers have lost employment," said Lyon. Many artists are already financially unstable to begin with. Because of the loss of finances for these art organizations, money will be lost and lives will be affected Each year the cultural section of Philadelphia gathers $4.1 billion but that number will take a hit by the end of this year because of the coronavirus.
Celebrity swag playing a role in raising money for corona-cases
Around the world celebrities are using their fame as a positive beacon of light during the coronavirus. Michael Rubin, the Fanatics pro-sports-gear seller and co-owner of the Philadelphia 76ers is raising money to feed poor people as the economy is rapidly hit. Rubin started the All In Challenge to gather up money for proceeds to help alleviate problems caused by the coronavirus. He has used his contacts in the sports business to spur action by directing proceeds to food charities like Meals on Wheels, No Kid Hungry, and America's Food Fund. By Wednesday, April 15th, the donations totaled $4.5 million dollars and will go to these food organizations which directly benefits Feeding America and World Central Kitchen. Rubin's efforts have sparked even more efforts around the sports world. The Philadelphia Eagles have offered a chance to participate in their training camp and design their own play that can be used in a preseason game. Retired NFL quarterback Peyton Manning offered up an opportunity to fly a guest and their friends to play golf and have dinner together. Rapper Meek Mill has donated his Phantom Rolls Royce. Major League Baseball is offering the chance to throw the first pitch at a World Series game. Actor Kevin Hart is giving away a speaking role in his next movie. The process is simple. All one has to do is to make a donation, make a video discussing that donation on social media with the hashtag #AllInChallenge to have the chance of receiving one of these prizes. 
AAA offers $125 million in relief
The American Automobile Association is offering $125 million to their customers in relief of the coronavirus. Pennsylvania AAA policy holders will have part of their insurance premiums refunded in the upcoming months. These people are AAA who have insured the vehicles through the Interinsurance Exchange of the Automobile Club. These policy holders will receive a twenty percent refund check through the period of time starting from March 16th and ending on May 15th where refund checks are planned to be mailed. This relief package has been activated because of reduced driving from the stay-at-home recommendations. AAA East Central is offering free roadside assistance to those working in the medical field and the first responders who are responding to the global pandemic. AAA itself is offering $1 million to help alleviate the coronavirus' effect on the world.
Pennsylvania state's spring turkey seasons are still on
Pennsylvania's Spring turkey season is still on even with the prospect of the coronavirus. "Hunting turkeys in Penn's Woods will be different this year because of COVID-19, particularly during the youth spring turkey hunt on April 25," said the Game Commision regarding the hunting schedule. "But Gov. Tom Wolf's travel restrictions allow for turkey hunting as outdoor recreation." The commission, however, wants its members to follow the social distance and the stop-the-spread rules. For hunters: the easiest rule to follow during this time is if you live together, you can hunt together. However, if someone was to hunt with another, they would have to remain even more than six feet apart in the forests. A mentor of a turkey hunter should consider if it is the right idea. The spring wide hunting season starts from May 2nd until May 30th and is supposed to have a flock of 212,270 turkey but because of the virus, there will be more turkeys for next year's hunting season. Last year, 37,000 turkeys were killed, down from 2018's total of 40,300. The success rate for the last three years has been nineteen to twenty one percent, another number that will be down by the end of the year. The Game Commission notes that COVID-19 is bigger than hunting and that hunters should be smart when they take on turkeys to protect Pennsylvania from a larger spread of coronavirus. Pennsylvania is now coming off the apex of the pandemic so it could be sooner rather than later when hunters can go back to their hobby. 
Freeze watch issued for parts of region
Over the past few days of the week, temperatures in Pennsylvania have dropped to the 30s with a frost advisory in New Jersey. A frost advisory has been posted for the counties of Burlington, Camden, and Gloucester. On Friday, April 17th a freeze watch was put up for Bucks and Montgomery counties and forecasters say that "patchy frost" is to be expected early in the morning. As the week emds, the temperatures should get a little higher than 30 in some regions but overall, the forecast is expected to be inconsistent. On Friday, conditions are expected to be more fertile for cooling with light winds and fair skies. Philadelphia is not under a frost advisory and South Jersey is because Philly has the added benefit of protection from the urban heat island effect as buildings and paved surfaces absorb heat from the sun. It isn't uncool for temperatures to be low in April around Philly. The temperature was 27 degrees Fahrenheit April 16th, 1943 and was 27 degrees Fahrenheit on April 17th, 1980. Overall, seven record daily highs have been recorded in Philly in the twenty-first century.
Delaware River gets environmental honor
Americans Rivers, an environmental advocacy group, has honored the Delaware River as the river of the year for pollution recovery and has been hailed as "national success story." "The Delaware shows how a healthy river can be an engine for thriving communities and strong local economies," William Robert Irvin, president and CEO of American Rivers, said in a news release." The Delaware River is 330 million feet long and has been prone to pollution for decades. It is the largest undammed river in the United States and it is close to thirteen million people in the Metropolitan area. In the 1800s and 1900s, the Delaware River was polluted with dead zones of aquatic life but now, there are different kinds of fish and birds that call the river home. The Clean Water Act can take credit for the Delaware River being honored as it was a law that put strict laws to help protect rivers, streams, and lakes around the United States. The Delaware River Basin worked together to make sure the River stayed clean and there were dozens of coordinated environmental groups to make sure the river was potable and healthy. "Communities along the Delaware River are setting a national example for river stewardship," Irvin said. "We must use these lessons to ensure healthy rivers, equitable access, and clean water in cities nationwide." Irvin is pleased that commitment has been shown by the leaders and the local community to address the growing challenges that the Delaware River faces.
SEPTA gives riders a limited number of make
On Wednesday, April 15th, Philadelphia's transportation authority SEPTA supplied riders with masks. SEPTA had made 20,000 masks and that number is just about gone. These masks have been made available on buses, Market-Frankford and Broad Street Line trains, and also 69th Street, 15th Street, Suburban, and Jefferson Stations. SEPTA has made these medical masks and other equipment to prevent them from contracting the coronavirus which include 61,000 masks, 8,700 neck gators, and 1,500 bandanas. Transport Workers Union Local 234, which represents thousands of SEPTA workers, has been advocating for safe and sanitary working conditions. Gen with the protection, SEPTA has mounted 161 employees who tested positive for coronavirus. The absenteeism is at a rough 15%. SEPTA has donated more $600 million to federal coronavirus relief aid and will continue to do hat they can to keep their riders safe.
Leave a Comment