Jojo Siwa Makes History on Dancing With the Stars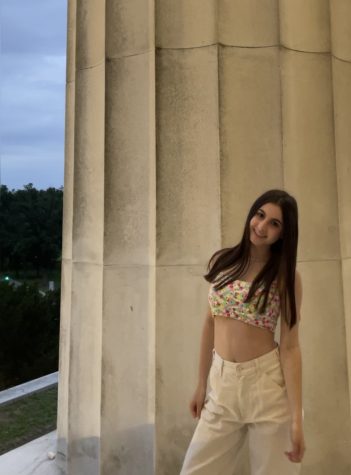 More stories from Cassidy Golin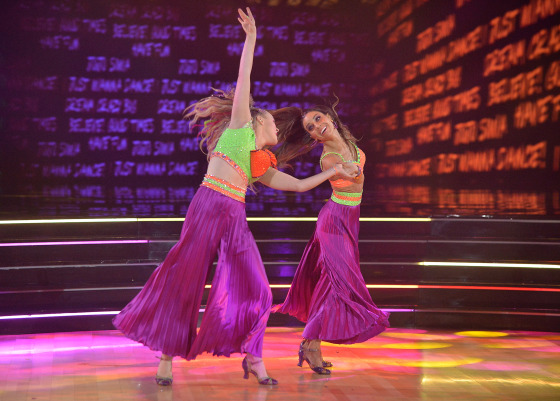 "What better way to go into season thirty of Dancing With the Stars than by making history," said pro-dancer Jenna Johnson. 
   Dancing with the Stars, commonly known as DWTS is a reality-tv dance competition where your favorite celebrities, partnered up with one pro-dancer, compete in various dance styles to win the Mirror Ball Trophy. The wide variety of celebrity competitors have included Zendaya, Simone Biles, Emmitt Smith, and even Kim Kardashian. 
   In the previous twenty nine seasons of DWTS, partners were made up of one celebrity and one pro dancer consisting of one male and one female. Male-female partnership has been an unofficial rule for the past 16 years, but that ends now. 
   Two women are testing the norm, and for the first time ever, a same-sex couple will be competing for the mirrorball trophy. The pioneers of this revolution are pro-dancer Jenna Johnson, and pop star Jojo Siwa.
Due to her immense performing background, Jojo will be tough competition. She first started off on reality tv series Dance Moms, but truly made a name for herself after the matter. 
   At just 18, Jojo is a pop star, dancer, social media influencer, and New York Bestselling Author. Her debut song "Boomerang" has over 940 million views on YouTube and she has a net worth of 20 million, the highest of the Dance Moms cast. The 3-time Nickelodeon Kids' Choice Award newest endeavor is a contestant on Dancing With the Stars.
   Siwa is an icon for girls worldwide and most recently, an icon for the LGBTQ+ community. The popstar came out as gay in a January tweet saying, "my cousin got me a shirt" the shirt reading "Best.Gay.Cousin.Ever." 
   Ever since, Siwa has felt that she could share her true self with the world, including sharing her girlfriend Kyle Prew.
    The first episode of season 30, JoJo's performance was one of the most highly anticipated of the night. Her star-studded competitors include Spice Girls Melanie C, Olympic athlete Suni Lee, media star Olivia Jade, and more. 
   Jojo and her partner Jenna were the last to go. You could find Jojo's girlfriend, Kyle Prew, up in the stands cheering her on. Siwa and Johnson wore long skirts with bedazzled tops, not very far off from Jojo's everyday style. The couple danced the quickstep to "Are You Gonna Be My Girl" by Jet. 
   In the middle of the dance, Johnson slipped on Siwa's skirt and suffered a knee injury. Fortunately, Siwa knows better than anyone that the show must go on. The duo picked themselves up and continued the dance. They earned a score of 29-40, the highest of the night! Additionally, Johnson is recovered and ready to compete in week two.
   Jojo Siwa has found success at a very young age, but she is also an inspiration to many, including the LGBTQ+ community. Same-sex partners competing on Dancing with the Stars is huge for LGBTQ+ representation in the media. 
   Siwa said during a Virtual panel at the Television Critics Association summer press tour back in August, "I'm excited that I get to do it…it breaks a wall that's never been broken down before. And it's normal for a girl to dance with a guy, and I think that's really cool, but I think it's really special that not only now, do I get to share with the world you get to love who you want to love, but also, you get to dance with who you want to dance with."
 To keep up with Jojo's journey on DWTS, tune in to ABC at 8 p.m. every Monday night.
 To learn more about LGBTQ+ representation in the media, click here
Leave a Comment