Victory for Ahmaud Arbery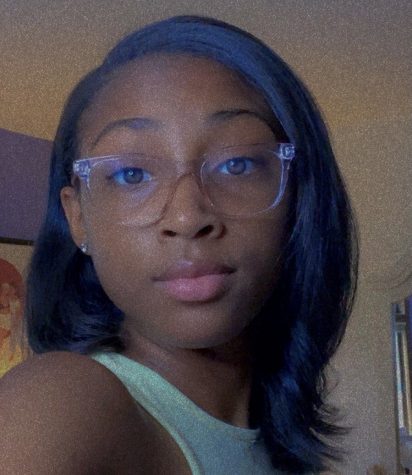 More stories from Madison Jolley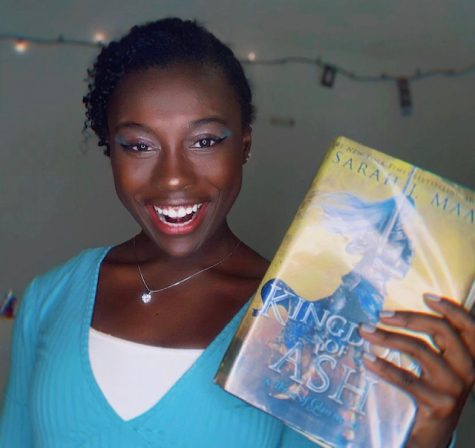 More stories from Mahawa Bangoura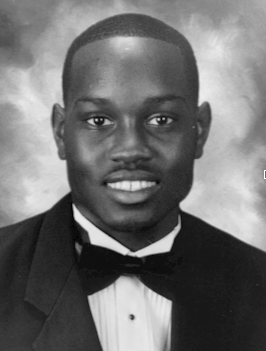 In the words of world-renowned civil rights activist Dr. Martin Luther King Jr. ; "Free at last, Free at last, Thank God almighty we are free at last." For a year and a half, the U.S. and the whole world have been waiting for the trial of the murder of Ahamud Arbery. 
On February 23, 2020, Ahmaud Arbery, a 25-year-old Black man, was murdered as he was running unarmed in his neighborhood in Brunswick, Georgia. One year and ten months later, his family finally gets the justice they deserve as his killers were found guilty and convicted of murder on Wednesday, November 24, 2021.
    Before Ahmaud Arbery set out to go jogging, he entered a building under construction, which was caught on a home-surveillance video. He then proceeded to go jogging two miles from his home. Unbeknownst to him, two armed men were waiting for him in a pick-up truck. 
   Travis McMichael (35) and his father Greg McMichael (65) attacked Arbery as he was running past the truck before fighting for his life when three shots fired by Travis McMichael rang through the neighborhood. Arbery's death was recorded on video by William "Roddie" Bryan (52), who was working with the killers.  
   More than two months later, all three men were arrested and charged with the killing of Ahmaud Arbery. In trial, the McMichael's claimed that they were making a citizen's arrest and suspected Arbery of multiple break-ins in their neighborhood. The owner of the building under construction that Arbery previously entered confirmed that nothing was stolen from there nor was anything damaged. 
   Arbery's case was closely followed by the public after the video murder of another unarmed Black man, George Floyd, in April 2020 surfaced on social media. People watched Mr. Floyd beg for his life before dying at the knees of Derek Chauvin, a Minneapolis police officer, for roughly nine minutes. 
   The nation was trailblazing with civil rights undertones, protests sparking about the treatment of BIPOC (Black, Indegenious, and People of Color) at the hands of law enforcement, and people chanting the famous words, "Black Lives Matter." 
   This long-awaited trial took place on November 5th and started with opening statements and evidence. After nearly three weeks of testimonies and new evidence being presented, the jury made the final decision to convict all three men as guilty on all counts. The verdict, delivered by nine White women, two White men, and one Black man came after more than 11 hours of deliberation spanning two days. 
   The following information lists the men convicted and each count they were convicted of:
Travis McMichael, who fatally shot Arbery, is guilty on all charges: malice murder, four counts of felony murder, two counts of aggravated assault, false imprisonment, and criminal attempt to commit a felony.

Gregory McMichael, the father of Travis McMichael who rode armed in the bed of a pickup as his son pursued Arbery, is not guilty of malice murder but guilty of the other eight charges.

William "Roddie" Bryan Jr., a neighbor of the McMichael's who joined the pursuit and filmed the fatal shooting, is guilty of three counts of felony murder, one count of aggravated assault, false imprisonment, and criminal attempt to commit a felony. Bryan was cleared on the charge of malice murder, felony murder involving aggravated assault with a firearm, and the count of aggravated assault with a firearm.
   The sentencing date has not been set for the men, but prosecutors believe they will seek 
sentences of life in prison without the possibility of parole.
Reverend Al Sharpton, Wanda Cooper-Jones, and the support group of the Arbery group walk hand and hand outside of the courthouse (source: DailyMail)
   Reverend Al Sharpton and the Arbery family are content with the verdict and are finally at peace. 
   The parents of Ahmaud, Wanda Cooper-Jones and Marcus Arbery Sr, expressed words of gratitude to the press and others who listened. 
   "I just want to say thank you guys," Cooper-Jones said. "It's been a long fight. It's been a hard fight, but God is good… I never thought this day would come, but God is good, and I just want to tell everybody thank you, thank you for those who marched, those who prayed." 
   Arbery Sr. continued their statement of gratitude: "I want to give all glory to God because that's who made all this possible… It's not one side that did this. God put us all together to make this happen." 
   Rev. Sharpton ended this press conference with a word of prayer and these closing remarks: "Let it be clear that almost 10 years after Trayon (Martin), God used Wanda and Marcus' son to prove that if we kept marching and kept fighting, we would make you hear us. We've got a lot more battles to fight, but this was an important battle today." 
   In our opinion, Rev. Sharpton's words ring true to the question of "what's next?" This guilty verdict is a small step for the advancement of BLM, but there is a lot of work that still needs to be done for the community of the innocent people who have been gunned down. 
   The not-guilty verdict of Kyle Rittenhouse has been the recent image of the innocent being taken advantage of, but also how the right to bear arms for youth still affects a community. It is still our job to fight for what is right in this world and to make sure that everyone can be protected and represented. 
   We would like to leave you all with these thought-provoking words made by Marcus Arbery Sr: "Black kids' lives do matter. All lives matter. We do not want to see anyone go through this. Let's keep fighting and make this a better place for all human beings."
Leave a Comment