Investments for Dummies- January Edition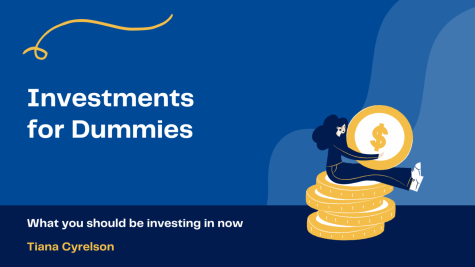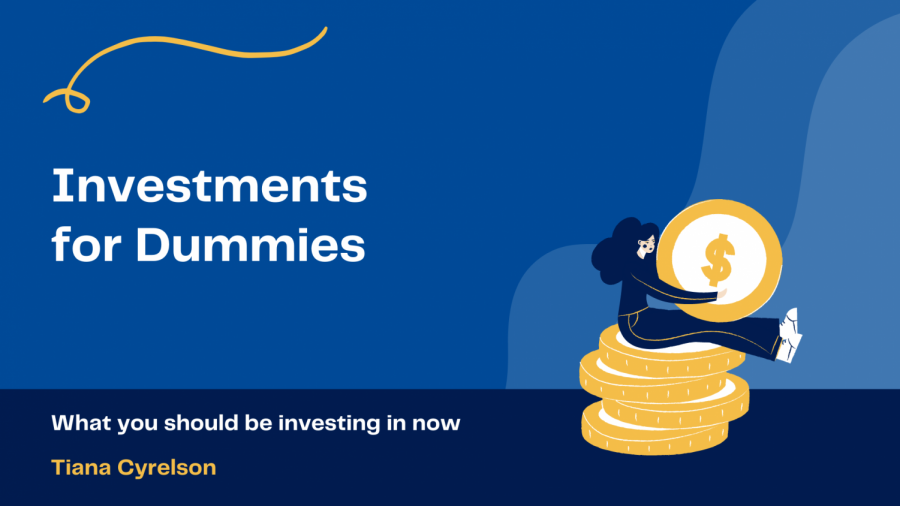 For new investors, the stock market can be scary. It can be challenging to know which stocks to invest in, which to drop, and when to do all of it. Mr. Sherman teaches a full-year investment course for students interested in learning and covering taxes to day trading. As Eastern's only Investments teacher, Mr. Sherman was asked which stocks he is investing in currently, and which ones he would recommend.  
     While Mr. Sherman may be the Investments teacher, these stock suggestions are for informational purposes only. One of the first lessons in Sherman's class is that each investor should do his or her own research and analysis before making any decisions.
     Without any further ado, here are Sherman's suggestions for five stocks to invest in right now.
     The first stock mentioned is the SPDR S&P 500 ETF. Sherman highly recommends Exchange-Traded Funds as their expense ratio is fairly low. In layman's terms, an expense ratio is the fee to invest in an ETF. Unlike mutual funds, the expense ratio of an ETF is significantly lower. 
   "To paint a picture, the expense ratio of this ETF is less than 0.01%. Which means that a $10,000 investment into this ETF with an average return of 9% over 30 years will result in a future value of 130k and only cost you approx $3500 in fees. 
   As a comparison, a 10,000 investment into a mutual fund that tries but usually fails to beat the S&P 500 and has a rate of return of around 7% over 30 years will result in a future value of $76k and cost you over $5k in fees. Sometimes, it's just smarter to put your money into these indexes and let them work."
     The second stock on Sherman's list is Shopify. Like Ebay, Shopify is an online buying and selling website, where users can price and list their own goods for sale.
   "Shopify is one of the fastest growing growth stocks out there. They have taken a bit of a hit, as have other high-growth stocks, due to the Omicron variant and the possibility of higher interest rates from the Fed, however, I believe this year's Black Friday and Cyber Monday sales are going to result in a big earnings win for the company when they announce in February."
     Third up is Ford. The well known automobile company has recently come into the limelight due to their recent announcement that the F-150 Lightning electric pickup was on track to ship in the spring of 2022. 
   "Getting into this giant in the auto industry at these prices seems like a steal. Over the next few years, I think their revenues grow nicely as they continue to revamp their product line."
    The fourth name on this list is American Eagle Outfitters. They are a popular clothing brand among the teen and young adult demographic. Like Shopify, this investment decision is based on the holiday sales. 
   "Yes, there were supply chain issues, and a new COVID variant to battle but I think they will end up reporting stronger than expected sales in the 4th quarter and a healthy profit for the year. With two acquisitions in 2021, there is a lot of upside in this stock for years to come."
     Last, but most certainly not least, is the SPDR Bloomberg SASB Corporate Bond ETF. While this may be a mouthful, it is important for each profile to have an appropriate level of diversification. This should be based on age, income-level, risk tolerance, and other similar factors. 
   The fund's current top holdings are Bank of America, Cisco Systems, and Dynatrace Inc., as well as many others. 
   "You don't invest in bonds to get rich, they are there for one of two reasons, to diversify your portfolio so you can weather the storm when your riskier investments underperform, and/or to provide you with some investment income."
        With each of these suggestions is a recommendation towards personal research, as no investment should be made without consideration to one's own personal profile. Smart investing can be a helpful secondary source of income, but each investment should be carefully evaluated.
Leave a Comment