NFTs for Dummies: An expert's guide to creation
For the first time, digital content creators are able to express themselves and have a market to do so.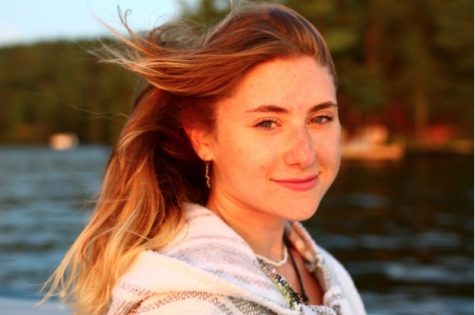 More stories from Tiana Cyrelson
  For new investors, the stock market can be scary. It can be challenging to know which stocks to invest in, which to drop, and when to do all of it. This intimidation only continues as the market grows and expands into cryptocurrency and other e-commerce. Although they have been around since 2014, in the last year, NFTs have jumped into popularity, leaving new investors lost and confused. 
   In this edition, we consulted Eastern student, King Meulens, asking him questions involving the behind-the-scenes of selling NFTs. He has been creating and selling NFTs for over a year, and has created a small community that supports his work.
   As we already learned, NFT stands for Non-Fungible Token. In other words, it is a digital image that can not be replicated due to its unique pattern within the blockchain. When a user purchases the image, their individual collector IP is added within the blockchain, identifying their unique and exclusive ownership. This has led to a quick increase in their popularity, due to their irreplicable nature. 
   This has become a prospective opportunity for both investors and artists alike. While in the past, digital artists would struggle with their inability to control the exclusivity of their art, NFTs ensure the same level of individual ownership as original printed works. No longer will artists smother their work  with watermarks to control the distribution of their creations. 
   King's first NFT was listed on February 4th, 2021, and sold only 4 days later. Meulens describes the open accessibility of the NFT market, as he learned in only a week. With all of the information available, it is easy to get started, but there are a few key decisions to be made. 
   The first step is deciding between a "one of one" artist or a generative project. A one of one is an NFT that has been issued as a single, unique edition, whereas a generative project refers to a "mix and match" series where different aspects of the image are uniquely generated from a random combination of variables. According to Meulens, they are "more focused on utility and marketing background" as opposed to the former: "higher quality art and often found moving with purpose." 
   As a one-of-one artist himself, Meulens suggests a story or cause behind the art. This allows the art itself to draw in those that find meaning in its message, rather than trading the NFT based on market value alone. 
   Once a style has been chosen, it is up to the artist to pick a marketplace to sell their goods. The artist will not only be in charge of choosing their listing space, such as OpenSea or Foundation but their cryptocurrency as well. Once they have invested in Ethereum, Solana, Polygon, Tezos, or other cryptos, an artist is able to "mint" or publish their NFT on the blockchain, making it eligible for purchase and trading. 
   While Meulens focuses on the art appreciation of NFTs, he understands the importance of timing a sale. "It takes gas to mint the crypto," he says, "research gas prices that fluctuate daily. When gas is low, list."
   Unlike purchasing an NFT, the main investment is time. Creating a successful sale relies not only on the art itself but on the community and content surrounding it. "Not only are people buying into your art, but they're buying into you," Meulens says. Because of this, he recommends making yourself available on multiple platforms. As a creator himself, he suggests both platforms for content and engagement. 
   Content platforms, such as YouTube, Instagram, and TikTok, allow artists to build a name for themselves within the collection community. The larger the following, the greater the chance of a successful sale. Similarly, engagement platforms such as Twitter and Discord allow for an artist to create a community that supports and continually interacts with their art. 
   Meulens' most successful NFT, titled "Repressed Anguish" from TheKorruptedKingz collection sold in under a week for .035 Ethereum ($106-$112). Now, it is held at a value of 10 Ethereum, or between $29K and $32K. When sold, King will receive a royalty between 15% and 25%, but to him, the piece represents more than money.
   The drop focuses on men's mental health, especially within the black community:"From adult to youth it's okay to be open," he writes in the description of the image, "in fact, opening up is strong in itself."
     Most importantly, to Meulens and other artists alike, the creation of NFTs is about more than money. For the first time, digital content creators are able to express themselves and have a market to do so. 
   "Take a leap of faith," he advises. "Take that chance on yourself, become who you are destined to be."
Leave a Comment