Why Teachers Teach: Ms. Brandt cheers for students' success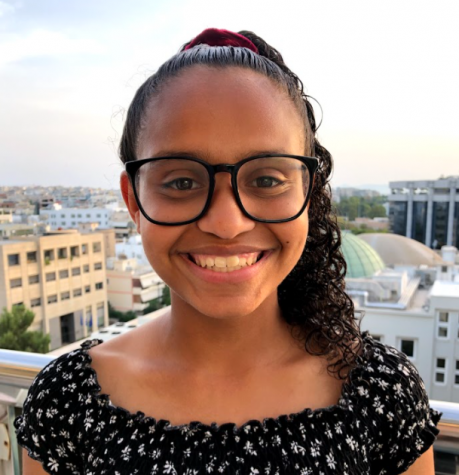 More stories from Arianna Morales
When given the opportunity to lead young teens through the maze of the mathematical world, Mrs. Brandt would take it any day over cheering for the Philadelphia Eagles. Although now she cheers for her students' success over the dramatic trials of grown men throwing a ball. 
   It was 22 years ago she was called to action and stayed at Eastern ever since.  
   For twelve years of their education, students meet new teachers and with that, new guides on the journey to find themselves: to learn, to uncover their calling, and to let it grow. However, in order to guide others they must first be guided themselves. This leads to the question: Why do teachers teach? I interviewed Mrs. Brandt, a Freshman and Sophomore math teacher on her journey to the classroom and how she's changed the lives of numerous caterpillars on their way to becoming butterflies.
   At the time, Eastern was desperate for a math teacher—two left suddenly and the vacancy caused them panic. In their search, she was their golden ray of hope that now stands in room 94. 
   It was an easy decision. She always knew she wanted to teach. Her passion was found in guiding young 2nd and 3rd graders how to dance as a student teacher: "That's when I kind of figured out that I really just like the art of teaching. I liked teaching someone how to do something and seeing them be successful."
   Then, what started as guiding young dancers to the right moves, eventually changed into guiding teens to navigate through Algebra and Geometry. She also knew that she loved Geometry, so it was a no brainer. She was going to be a math teacher.    
   The difference between dancing and geometry? Well, only a matter of shape and the students' ages of course. But it was always the "success stories" that kept her going:  "It was teaching kids to work hard at something. And if they work hard at something then they can be successful. Teaching kids how to do that—reach success—was really what was fulfilling for me." 
   Math is a core subject notorious for having a more rigid schedule compared to classes like English or History. It seems like there's never any time for fun.
   In order to combat this, Brandt gives students what they want most: to talk. She gives groups or partners a problem to solve and they have to figure it out. "What I find students like to do is just to work together… A lot of the time, we'll get to the main ideas but then say, are you guys ready to try to hash it out?"
   One of the most critical points in learning is practicing applying the material. For Brandt, learning is everything but perfection. It is the process of confronting failure over and over again with different strategies until it works.
   Above all else, she wants students to always think and persevere through any and all challenges they face. 
   "When students take things to the next level in class like I'm leading them to something, but then they've figured out something else and they've problem solved on their own. I love those moments."
   Whenever a student wants to give up she looks them in the eye and tells them "You got this," and they work through the problem together. She strives to create an accepting and comfortable environment where students can acknowledge their mistakes, but also use what they did right to help them move forward—all it takes is a little believing.
    At one point in her teaching career, she considered a more administrative position, but realized the loss of intimacy with students was a deal-breaker. She joked, "I realized that I didn't want to leave the classroom, because I would rather be around the students more than the adults."  
   Although COVID certainly hasn't made the curriculum more flexible, she's working hard to make sure students learn the skills they need to navigate the dizzy world of math and create more success stories.
   "That's the lesson that I like to portray: if you work hard at something, even if you think it's impossible, or you can't do it, or you don't think you're good enough or smart enough, you are and…if I can help you see that—that's why I love teaching."
Leave a Comment