Olivia Rodrigo: Driving Home 2 U: The Story Behind Sour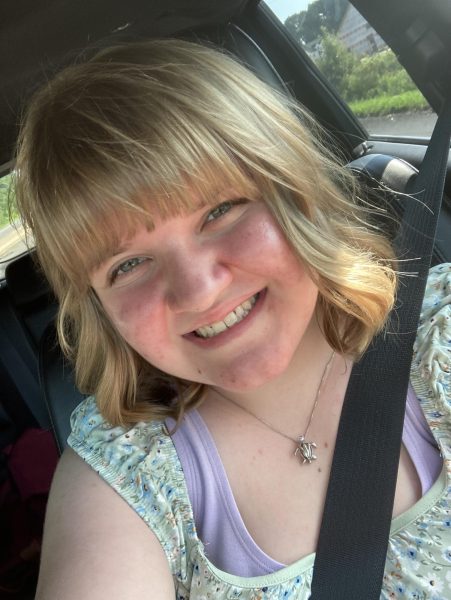 More stories from Kaitlin Swift
Disney has always been known as a kickstarter for some of the most successful celebrities — Justin Timberlake, Miley Cyrus, the Jonas Brothers, Britney Spears, Zendaya — the list goes on and on! However, most of these celebrities appeared on Disney Channel decades ago, and have since grown so much farther from their beginnings at Disney. So, who is the new face of Disney Channel stardom?
   Olivia Rodrigo is one of Disney's most recent stars. She rose to fame from her roles as Nini in Disney + hit show High School Musical: The Musical: The Series and Paige in Disney Channel's Bizaardvark. The popularity she gained from these roles helped Rodrigo to start her musical career with a boom! Her debut album, Sour, instantly reached the top of the charts, shattering records and bringing Rodrigo onto the music scene. With Sour, Rodrigo won best pop vocal album at the 2022 Grammys, along with 2 other awards. 
   With such a successful start to her career as a young female artist, it doesn't come as a surprise that Disney would welcome Rodrigo to make a film for their streaming platform. Olivia Rodrigo: Driving Home 2 U  is a documentary that tells the story behind Sour and the emotions encapsulated in each song. It also includes music videos that fit the character of each song and added new elements for some additional musical flair.
   Rodrigo's hit single Driver's License was written as a personal tale, and, in Rodrigo's words, it "captured devastation in a way I wasn't able to capture it before." It was performed as a compilation that showed the song's huge success. From its first recording in Rodrigo's bedroom, Driver's License grew to break records, win awards, and bring Rodrigo into the spotlight, with fans eager to see what would come next in her musical career.
    Good 4 U was written as a fun, upbeat, and angsty song to describe the anger and pettiness of heartbreak in a way that was comedic. In the documentary, it was performed with an orchestra in a mountain backdrop, and was easily the best performance in the film. It reinvented the song and truly captured Rodrigo's musical genius.
   Brutal was written to describe Rodrigo's feelings of being trapped and engulfed in the media, and truly captured teen angst in a way that speaks to our generation. It was performed underneath a plane at an airport and has a very pop punk feel, similar to that of Avril Lavigne and Paramore.
    Rodrigo's Driving Home 2 U ended on a hopeful note with her song Hope Ur Ok. It was written to describe the hope that goes along with ending a relationship, turning Rodrigo's heartbreak into something that brings acceptance and joy into the world. It was performed by Rodrigo and her band on the beach, and ended with them all joyfully running into the ocean. 
   Overall, Olivia Rodrigo: Driving Home 2 U is a documentary that details Rodrigo's heartbreak and how she coped with it through her music. It is a film that is easily relatable to anyone who has gone through heartbreak, and it captures the intense emotions that come with it. It was a very heartfelt and emotional film, and I highly recommend you watch it!
Leave a Comment