Stranger Things 4: Is it worth the wait?
While flawed, the fourth season remains an enjoyable watch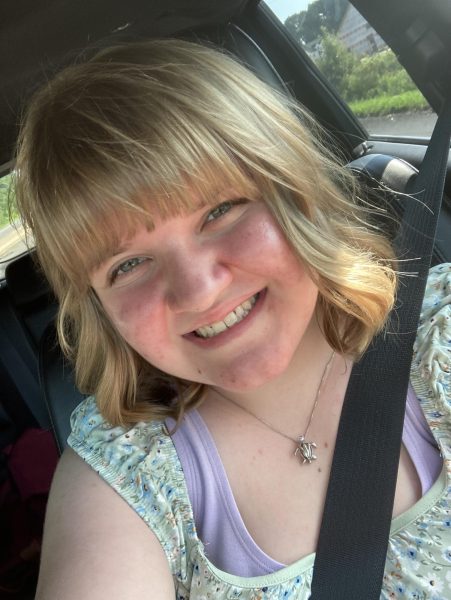 More stories from KAITLIN SWIFT
 "Chrissy, wake up!"   
If you've heard this phrase, then you're likely aware of the pop culture phenomenon Stranger Things. This series, which began in July of 2016, became a hit that took Netflix by storm, with each season dominating the streaming platform's charts and creating iconic moments that become engraved in pop culture history.
   The fourth season of Stranger Things was released in two parts this year due to the increased runtime, with the first seven episodes released on May 27th, and the last two on July 1st. After waiting three years for a new season, fans were eager to see what the Duffer brothers had created. But was this new season worth the wait? 
   Stranger Things has always been known for its horror, with Demogorgon maulings, puked-up slugs, and exploding rats being some of the show's usual fare. The newest season certainly ups the ante, with characters dying by horrific contortion with sickening bone crunch sounds that put chiropractors to shame. Not to mention Nightmare on Elm Street alum Robert Englund's brief cameo as Victor Creel, showing audiences that this season was doubling down on its horror elements.
   Sadie Sink's character, Max Mayfield, was given a larger role this season, and her acting is truly a highlight. Max's depression, survivor's guilt, and suicidal thoughts were handled beautifully, developing her character into more than just an extension of Lucas. "Dear Billy" was her best performance of the season, leaving me sobbing on my couch as Max ran from Vecna's grasp.
Here is a clip from the show.
   As per usual for the show, Stranger Things 4 introduced a new crop of lovable characters for fans to get unreasonably attached to. Joseph Quinn's character, Eddie Munson, quickly gained a cult following, with his charm, love for all things "metal", dynamic with Dustin, and overall goofy personality making viewers fall in love with him. Eduardo Franco's Argyle also became very popular, giving the show's arguably darkest season yet some much-needed comic relief. 
   The costume and makeup crew did an excellent job this season. Replicating Millie Bobby Brown's shaved head to look from season one with a wig was certainly not an easy task, but they did it masterfully. Not to mention Vecna's design, which looks like a weird combination of Voldemort and a Colossal Titan in the best way possible. Turning Jamie Campbell Bower from an attractive Disney prince look-alike to a revolting monster was a complicated process, and props to the makeup and costumes crew for handling that transformation.
   The soundtrack for ST4, as always, was iconic. It made Kate Bush dominate modern pop charts for months, gave Metallica a whole new wave of fans, and awarded many 80's songs a new chance at popularity. Each song perfectly fit the scene it was attached to and created a fresh batch of iconic scenes that will forever remain some of the series' best.
   While the new season certainly had a lot of strength, it wasn't without weakness. A longer runtime would make viewers expect each character to get equal screen time, but that is not the case. Who knew having twelve main characters would leave the majority of the cast to be underdeveloped?
   Finn Wolfhard's Mike Wheeler gets boiled down, removing all character importance he had in the first two seasons of the show to create a character whose only plot relevance is being Eleven's love interest. Maya Hawke's Robin gets similar treatment, with her intelligence from season three being diminished due to being partnered with Natalia Dyer's Nancy Wheeler, also known as the series' clever and quick-witted girlboss. This is incredibly disappointing, especially considering Robin is the show's first and only confirmed queer character.
   Stranger Things 4 couldn't decide what it wanted to be. At one moment, it would be sci-fi/horror, next a serious Russian prison drama, and after it would feel like a campy 80's horror movie. This mix of genres made the series lack some much-needed consistency.
Stranger Things 4 couldn't decide what it wanted to be.[/pullquote]   It can also be said that Stranger Things has no stakes. The only characters the series decides to kill off are those who were introduced after season one, leaving the main cast untouched for another season. Compared to popular series like Game of Thrones, the amount of character death in Stranger Things is minimal.
   Overall, while flawed, Stranger Things 4 remains an enjoyable watch. The amount of time and dedication poured into the show is easy to see, and almost outweighs the significant number of plot holes and underused characters. 
   It's definitely a new staple in my rewatch calendar, and I cannot wait to see what the Duffer brothers concoct for the show's final season!
Leave a Comment