All-Star Book List of 2022
Overall, my 2022 reading year was great. I'm excited to see what 2023 has in store, and what new books will be released!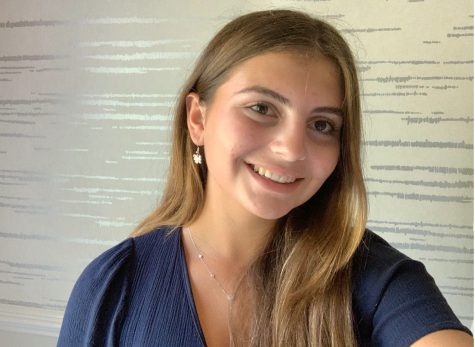 More stories from Jordan Kramer
  As a reader, the end of every year is a great time to reflect on the books I've enjoyed over the past 12 months. Writing this on December 15th, I have read 100 books; some were amazing, and others, well, not so much. I gave 20 books five stars, but I was able to narrow that list down to my top 10 favorites of this year. I'll be ranking them from the tenth spot to the first, and if it is not obvious, I recommend all of these.
Seven Days in June by Tia Williams
  The only romance novel to make the list, Seven Days in June by Tia Williams is a stunning story about two writers, Eva and Shane, who had an intimate past. The two spend 7 days in June reconnecting, and seeing if there is something from their past worth salvaging. 
  William's writing skills are out of this world, and every line written was as beautiful as it was gut-wrenching. Eva and Shane are very flawed characters, which made them feel very real. If you're in the market for an incredible romance, you won't be let down by Seven Days in June.
Everything I Never Told You by Celeste Ng
When perfect daughter Lydia Lee is found dead in the lake, her family and community are utterly shocked. Lydia, who has always been top of her class, a no nonsense girl, cannot possibly be dead. The book follows her family's past and present, and the reader gets a glimpse into what Lydia's life was truly like behind closed doors.
  I love a good family drama, and this book delivered on that and then some. Seeing her parent's younger lives really explained why they act the way they do now, and I enjoyed getting Lydia's siblings' perspective on the family,both  before and after Lydia's death. Ng's writing keeps the reader gripped until the very last page, and the ending was an excellent wrap up to the whole novel.
Conversations with Friends by Sally Rooney
  After finishing my final novel of Rooney that I had yet to read, ironically her debut novel, she took the spot as my favorite author. Irish author Sally Rooney's debut, Conversations with Friends, follows past lovers, now best friends Frances and Bobbi. The two work together and perform spoken word poetry, and at one of their events they meet Melisa. Eventually she introduces the two friends to her husband Nick, and soon sparks begin to fly between Frances and Nick. As Frances and Bobbi become more and more engaged with this married couple, we see the effects of power, wealth, and forbidden love on all four characters.
  This book is extremely raw in showing the reality behind an affair, and how it can deeply hurt one or both members, mentally and physically. While no character was a particularly "good" person, they were all real and struggled with things many readers could relate to. Just writing this short review, I already want to reread Conversations with Friends!
The Extraordinary Life of Sam Hell by Robert Dugoni
  The cover of this novel caught my eye at Barnes and Noble, and I bought it on a whim. I'm very happy I did so, because The Extraordinary Life of Sam Hell by Robert Dugoni was excellent. The story begins with the birth of Sam Hill, who shocks doctors, his parents, and his whole community when they see his red pupils. Sam's life is shaped by these "devil eyes", and we see how it affects his school experience and later life. 
  The driving factor of this book is relationships; we see Sam make two lifelong friends, how the town reacts to him, and how his relationship with his parents strengthen over the course of his life. Sam had a humorous tone throughout the novel, and it was reminiscent of the main character in The Heart's Invisible Furies by John Boyne, my top book this year. The conflict in the story is simple enough, but I absolutely adored the book. 
The Secret Lives of Church Ladies by Deesha Philyaw 
  Before 2022 I never gave short stories a chance, falsely believing they would be too short to leave any impact on me. My beliefs were quickly proven wrong however when I read The Secret Lives of Church Ladies by Deesha Philyaw.   
  The themes of each story center around black women, sex, and the black church. Almost every story is a standout, but my number one was Peach Cobbler. I absolutely fell in love with Philyaw's writing, and how she was able to make me care so deeply for every character and their story. For new readers, short stories can be comforting because each one is no longer than 20 pages, at least in this book.
Radio Silence by Alice Oseman 
If you're not a reader, you may have heard of Alice Oseman from the adaptation of her graphic novel Heartstopper into a Netflix television show.. I fell in love with the comics and the TV series, and in turn read all of Oseman's novels (10). My favorite out of the 5 was Radio Silence, mostly because I read it at just the perfect time in my life. 
  The novel stars A+ student Frances, who has devoted countless hours and all nighters to ensure she gets into her top college. Soon into the novel, she forms a friendship with Aled, the twin of her former best friend, and begins to rethink what truly matters to her. 
  The lessons Frances learned throughout the novel were very applicable to my current life. Finals were approaching, and I was very stressed out. Learning through Frances that grades aren't the end all be all helped me approach my finals studying with a little more clarity. In the novel itself, I enjoyed Oseman's take on the college anxiety many students feel. She also did a stupendous job at crafting teenage relationships in a very real way for many teenagers in today's world. 
Tomorrow and Tomorrow and Tomorrow by Gabrielle Zevin 
  When I found out this novel was about video games, I was not interested whatsoever. After seeing all the positive reviews by non-video game players though, I decided to give Tomorrow and Tomorrow and Tomorrow by Gabrielle Zevin a chance and ended up obsessed! 
  Sadie and Sam were childhood friends, and after having a falling out, are reuniting in college. They decide to team up and create a video game, for that is what they originally bonded over. We see their friendship grow over time, and how the video games they create both help and hurt the two. Different characters are introduced as the years span, but at the end of the day it is always Sam and Sadie.
Young Mungo by Douglas Stuart 
  Set in the 1990s in Ireland, Mungo is a young Protestant boy who befriends his Catholic neighbor. As the two get closer, we read a second storyline of Mungo a few months into the future. He is sent on a camping trip by his alcoholic mother with two drunk strangers, and we see how his actions with his neighbor, James, affects what happens on the trip. 
  Young Mungo by Douglas Stuart is an incredibly sad story, filled with very lively characters. Mungo's family is a big aspect of this story, and Stuart's characterization of his family gave each member their own personality and voice, something author's don't always take the time to create. Stuart's debut novel Shuggie Bain was a favorite from last year, and I'm sure his future novels will be as well. 
Piranesi by Susanna Clarke
  A fantasy novel being this high up on my top ten list, or even on it at all, is extremely shocking. However, it would be an injustice not to include Piranesi by Susanna Clarke as one of the best books I've read-both this year and ever. 
  The story follows Piranesi, a man living in an infinite palace. He explores day and night, and twice a week he visits the only other person in this labyrinth: The Other. As more and more oddities start appearing, Piranesi is faced with a new task- figuring out where he is, and who else is hiding within these walls. 
  Even if you're not a fantasy fan (like myself), don't let that make you miss out on this masterpiece. The imagery and fantastical elements made for such a fun reading experience, and I loved the ending.
The Heart's Invisible Furies by John Boyne
  Taking the number 1 spot of 2022 is without a doubt The Heart's Invisible Furies by John Boyne. Beginning in 1940s Ireland (are you spotting a pattern?), we follow young Cyril Avery, whose adopted parents make it clear that he will never be a real Avery. Cyril befriends Julian at a young age, and when his feelings towards him start to deepen, Cyril is unsure what to do. Being homosexual in Ireland at this time is a sin, but should that stop him from being happy? 
  We follow Cyril throughout the course of his life, and with the book being close to 600 pages, the reader gets really familiarized with him. There is humor found in every page, but that doesn't take away from the hard hitting lessons Cyril must learn.  
  I can't wait to reread this book over and over again. I'm curious if a new book will ever top this one; besides my last year favorite, The Secret History, I don't think one ever will. 
Overall, my 2022 reading year was great. I'm excited to see what 2023 has in store, and what new books will be released!
Leave a Comment