Jenna Ortega's preparation for Netflix's 'Wednesday'
Her perfection of dozens of new skills elevates Wednesday's character to new heights.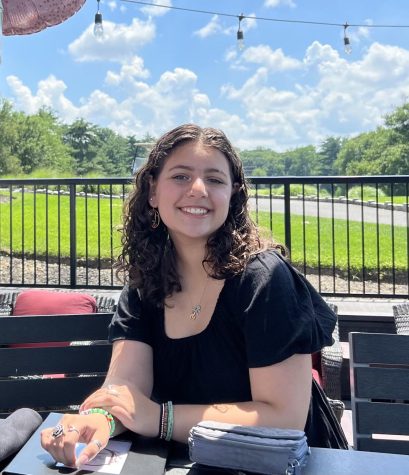 More stories from SYDNEY STEINER
 Learning a new skill is never an easy task. Learning dozens of new skills for millions of people to see is near impossible. In her role of Wednesday Addams in Netflix's 'Wednesday', Jenna Ortega exceeded all expectations. Months of preparation helped Ortega master these skills. 
   Netflix posted a featurette on YouTube detailing Wednesday's character. In this video, Ortega explains her unique approach to the infamous character. "It was really important to me that I did something different, even though she's been done so flawlessly in the past," says Ortega in Netflix's 'Inside Look to Wednesday Addams'. Ortega emphasizes the importance of Wednesday's ethnicity. She says Wednesday is a Latina character which has "never been represented." Ortega is proud to represent her community in any way she can. 
   Over eight months filming in Romania, Ortega underwent an intense preparation process. With multiple lessons  a week, she mastered her technique in fencing, not needing a stunt double. Ortega also mastered the cello in Wednesday's preparation. Within the show these cello scenes are mere perfection. She plays Vivaldi and takes on Paint it Black by The Rolling Stones in Wednesday's most ominous fashion. Within the eight month filming process, Ortega also learned to speak German and Latin. Her skills come off as pristine as a native speaker. 
   There is no doubt that the extremely grueling process Ortega went through in preparation of  'Wednesday' paid off. Debuting at #1 on Netflix's global charts, Ortega's wonderful performance is the highlight of this show. Her perfection of dozens of new skills elevates Wednesday's character to new heights. 
Leave a Comment