Puss In Boots: The Last Wish brings new life to the Shrek franchise
I would highly recommend Puss In Boots: The Last Wish. It was purrfect.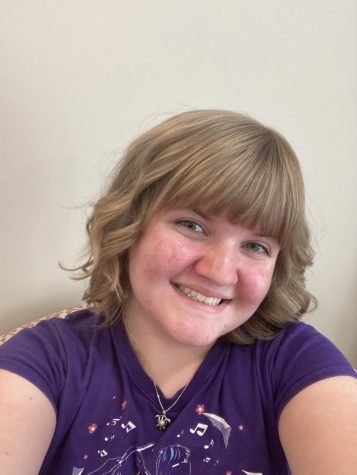 More stories from KAITLIN SWIFT
   I didn't have high expectations walking into the new Puss In Boots movie. The first one was okay, and I enjoy the Puss In Boots character, but it just didn't seem like a film that warranted a sequel.
   Luckily, I was wrong. 
   Puss in Boots: The Last Wish follows our favorite fearless hero, Puss In Boots, as he goes on a journey to find the mystical Last Wish to regain his lost lives. Accompanying him on his quest are his old flame Kitty Softpaws and newcomer Perrito, while they are followed by villains Goldilocks and the Three Bears, Big Jack Horner, and The Wolf..
   Antonio Banderas returns as Puss in Boots, and he brings so much to this role. His charm, charisma, humor, and newfound solemnity amplify the greatness of this film. Salma Hayek also shines in her reprisal of Kitty Softpaws, and provides a deuteragonist with incredible strength.
   Harvey Guillen brings so much heart and humor to the character Perrito. His character made me break out laughing, tear up, and was a great addition to the franchise. It's hard to have a group of three protagonists where one of them doesn't get on my nerves, but Puss, Kitty, and Perrito had excellent chemistry and bounced off each other perfectly.
   I was also impressed with the film's supporting cast, with Florence Pugh as Goldilocks and John Mulaney as Big Jack Horner. Their characters provided for a great difference of antagonists, with Goldie being much easier to sympathize with than Jack. It gave the film a wide range of villains, from sympathetic, to diabolical, to a simple force of nature. I may love watching animated films where the real villain is generational trauma, but it was nice to see a villain who is pure evil again.
   While Mulaney and Pugh did great with their respective characters, there's one villain who truly shines in this film. Wagner Moura as The Wolf was one of the most menacing villains I've seen in an animated film in a very long time. Every time I heard his shrill whistle, chills went down my spine. Moura gave a phenomenal performance, and truly earned his rank as one of the scariest Dreamworks villains.   
   The Shrek and Puss in Boots franchise aren't known for their visuals, but the animation of The Last Wish was beautiful. It reminded me of Spider-Man: Into The Spiderverse, except it wasn't walking into a comic book, but rather a story book. The gorgeous frames of the movie were a huge improvement from the original, and I hope this artstyle comes to stay in possible additions to the franchise.
   The film's main theme of mortality was much darker than Dreamworks' fare as of late, which made it all the more engaging. It provided audiences a realistic view of panic attacks, therapy dogs, and the fear of death, all of which added to Puss in Boots character arc and growth throughout the film. I didn't expect this movie to deal with such complex issues, but it handled them masterfully.
   Overall, Puss in Boots: The Last Wish is an incredible addition to the franchise, with heart, humor for both kids and adults, stylistic animation, a talented cast, dark themes, and everything it takes to make an incredible animated film. I laughed, cried, and overall enjoyed the film. It gave me hope for the future of DreamWorks Animation, and I would highly recommend Puss In Boots: The Last Wish. It was purrfect.
Leave a Comment