Philadelphia reaches record 500 homicides
The gun violence epidemic is affecting everyone, no matter who you voted for, what religion you affiliate with, or who you are.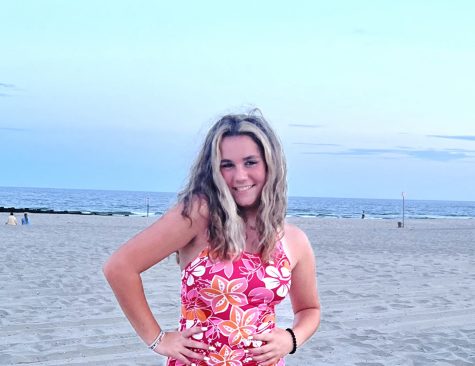 More stories from RYLEE PEARLMAN
 As the gun violence epidemic continues, Philadelphia records their 500th homicide of the year, a number slightly higher than last year.
   The last time the city experienced this many homicides was  in 1990 during the crack-cocaine epidemic when they matched the total of this year's number, 500 people. 
   In the city of Brotherly Love, gun violence seemingly gets worse and worse as each day goes by. Families are losing their mothers, fathers, siblings, their children to this and it's time to do something. 
   About 6% of the lives lost this year were under the age of 18, 48% is between 18-30, 32% is between 31-45, and 13% is older than 45. 2% of the victims' ages are still unknown. A shocking 79% of the victims were African American while 6% were white and 13% were hispanic. 
   Although it is this year that reached Philadelphia's record number of homicides, the city has had a spike of shootings since spring of 2020 when the pandemic affected everyone's daily lives. 
   There has been some hope though ;with 47% of homicides being solved compared to less than 43% in 2021. Police Commissioner Danielle Outlaw says the police department will be reassigning 100 of their officers to specifically work in the four districts in North Philadelphia that are affected the most by gun violence. 
   The Philadelphia Inquirer says Mayor Jim Kenney said, "that he was hopeful, but even one homicide is too many. He again criticized Pennsylvania's gun laws, saying the proliferation of guns is a driving force in the violence."
   Unfortunately, the 500th homicide was a 35 year old male shot in the right thigh, who was then taken to Albert Einstein Medical Center, but died from his injuries the following night. Police have not identified the victim yet, and no arrest has been made. 
   On Tuesday, December 20th, Councilmember Jaime Gauthier said in a statement talking about the victims that every person lost "is much more than a statistic — they are a family member, a friend, a neighbor, and their loss reverberates through entire communities.
"And while all Philadelphians have a role to play in addressing this crisis, City government is central in that effort," Gauthier said. "I am glad for the considerable investment that the City has made in gun violence prevention, but we cannot treat this as simply another problem. We must treat it as the biggest crisis of our lifetime."
   The gun violence epidemic is affecting everyone, no matter who you voted for, what religion you affiliate with, or who you are. This crisis is a problem that more people need to be talking about. Gun laws need to change, and soon.
Leave a Comment