Have Your Cookie & Eat it Too!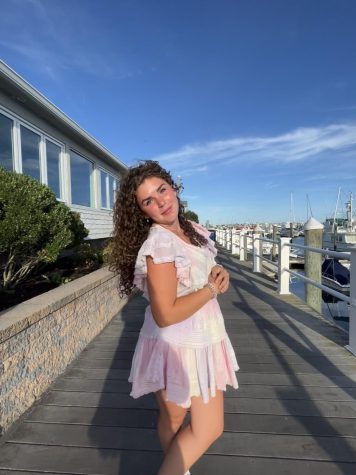 More stories from ALANNA STEIN
   Some people spend their money on the latest Air Jordans, while others spend their money on trending Charlotte Tilbury products.
   But, I spend my money on cookies. 
   I consider myself a cookie connoisseur— well-versed in the butter industry and experienced with all shades of chocolate. Nothing compares to the sensation of indulging in a warm, gooey cookie, accompanied by a river of cold, smooth milk. 
   Cookies are more than a mixture of brown sugar, eggs, and flour. Cookies are a gift, a conversation starter, an experience. 
    Well, if you taste the right cookie, that is.  
    With this in mind, I deliberately devised a directory of this delectable dessert. Here are the top five cookie companies that truly make my taste buds dance!  
Schmackary's 
https://www.instagram.com/schmackarys/ 
Personal favorite flavor: The Classic (chocolate chip cookie)
Price per cookie: $3.75+
Location: New York, New York
   When you visit New York City, it's a given that you see Times Square, watch a Broadway show, and taste a Schmackary's cookie… that's just how it is! Schmackary's is a staple to most individuals— New Yorkers and tourists, alike. The cookies combine old-fashioned tactics with reimagined strategies, formulating a magically delicious treat. The texture is expected, and the flavor concentration is just right. I will rave about Schmackary's till the day I die, but still, I cannot help to believe that there are better cookies throughout the country and in NYC, alone. 
Levain Bakery
https://www.instagram.com/levainbakery/ 
Personal favorite flavor: Oatmeal Raisin
Price per cookie: $5.00+
Location: New York, Maryland, Washington DC, Massachusetts
   They say size matters, and when it comes to cookies, I couldn't agree more! Levain Bakery offers 6-oz of pure heaven; these cookies are easily equivalent to the size of a closed fist. If you are reading this article, then you are likely in the market for a classic cookie, and while Levain is known for its five traditional flavors, the texture of each sugary asteroid is anything but customary. A bite of a Levain cookie may confuse your senses for the texture resembles a thick and chewy yet moist and gooey scone. Nonetheless, Levain provides one of the most richly flavored cookies on the market.  
Insomnia Cookies
https://www.instagram.com/insomniacookies/ 
Personal favorite flavor: Snickerdoodle
Price per cookie: $2.00+
Location: nationwide!
   "My New Year's resolution is to eat healthy and lose weight!" Ok, great! I applaud your aspirations. However, be prepared to throw your goals away if you try an Insomnia Cookie. Highly addicting and impressively consistent, these cookies take spot three! Unlike the other sweet creations on this list, Insomnia Cookies are thin and slightly crispy. You can find a storefront location in 37 states across the country. And even if you live in the remaining 13, don't worry… nationwide shipping is available!
Chip City 
https://www.instagram.com/chipcitycookies/ 
Personal favorite flavor: Nutella Sea Salt
Price per cookie: $4.50
Location: New York and New Jersey
   There are roughly 300,000 words in the English dictionary, yet not one of them is sufficient enough to describe my undying love for Chip City. Let's be real, remote schooling was everyday life with a side of learning. Most days, I would paint a picture or attend a yoga class while my teachers lectured about photosynthesis or Romeo and Juliet. Yet, on a random Wednesday afternoon, I convinced my parents to venture the full 93 miles to New York City simply to taste these cookies. It was love at first bite. I've never been more delighted to sit in the car for four hours roundtrip. Chip City flaunts its sweet imagination by creating unique cookie flavors that rotate weekly. Similar to Levain, the cookies are enormous, but they are a bit flatter with a similar consistency to Schmakary's. But, original flavors are not the only thing separating Chip City from the highly-competitive cookie market… this bakery is extremely inclusive. Chip City conjures tasty creations that are allergy-friendly and plant-based. Sometimes, I even prefer the vegan chocolate chip cookie over the normal chocolate chip cookie!  
Last Crumb
https://www.instagram.com/lastcrumb/ 
Personal favorite flavor: Not Today, Mr. Muffin Man (blueberry muffin)
Price per cookie: $12.00+
Location: Los Angeles, California
   Wait, don't go! I know you saw the price of this cookie and considered clicking off our website or leaving a hate comment on this story. But, before you take rash actions, just listen… Last Crumb is the definition of the cookie experience, thus, securing the number one spot on this list. From the promotional emails to the tangible packaging, this cookie company never spares the details. With over 84 flavors, each uniquely-named cookie is personified through a perfectly written "backstory" found in the complimentary flavor book. Having tried 24 of the 84 flavors, I can confidently say that the head baker never— and I mean NEVER— misses. Each bite of the high-quality dessert is even better than the last. Last Crumb invokes pure happiness in every person— young or old, cookie connoisseur or lactose intolerant. And you can't put a price on happiness, right?  
Leave a Comment