Puppy Bowl XIX: The Most Pawsome Game Yet!
Puppy Bowl XVIII was a thrilling watch that kept me at the edge of my seat.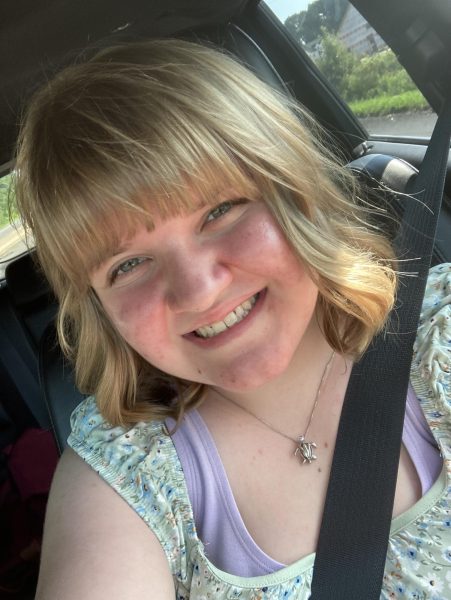 More stories from KAITLIN SWIFT
   On February 12th, 2023,  I woke up, invigorated with energy and team spirit. It was the one time I actually watched cable television, the sporting event of the year…
   THE PUPPY BOWL!!!
   Puppy Bowl XIX, quite frankly, was the most intense sports game I have ever witnessed. Sure, as a Philadelphian I was rooting for the Eagles, but the Puppy Bowl was far more engaging. The teamwork, perseverance, and grit of these cute pups is something that always gets me invested. 
   This year's matchup was the closest I've ever seen, with Team Fluff winning the Lombarky trophy over Team Ruff narrowly by 87-83.  It additionally had the best kitten halftime show I've seen thus far, with Furry-anna and DJ Whiskers giving an extraterrestrial performance. But, most of all, Puppy Bowl XIX made history after Espresso from Fluff and Kokobean from Ruff brought the same toy into the endzone, obtaining a double touchdown. 
   Such a revolutionary game had some amazing pupletes, who I will be spotlighting in this article. All the players did a fabulous job, but these were my personal favorites.
   Pickle was a fierce player, scoring touchdown after touchdown for Team Fluff. However, this Pomeranian did receive a penalty after biting Emma from Team Ruff's bandana. Nonetheless, his intense determination to score for Team Fluff earned him the MVP title, and he absolutely deserved it.
   Wolfie was adorable, fumbling a bit but managing to get two touchdowns! He did give DaVinci a paw to the face, but that does not downplay his amazing work on Team Fluff!
   DaVinci was amazing, making the best defensive play of the game as well as two touchdowns! He excessively hydrated afterwards, but can anyone blame this labradoodle linebacker? He brought so much energy to Team Ruff and was robbed of an MVP nomination.
   Jimmy Kibble was a stunning Husky-Pomeranian mix. He was beefing with Benji and separated a fight between Madden and Bandit. After all of this commotion, he vibed with a toy donut. He was an absolute icon.
   Espresso was one of the best players on Team Fluff, defending and scoring a touchdown for his team. Along with Kokobean, he was the first to make Puppy Bowl history in scoring a double touchdown, making the game go into overtime. It was pawsome.
   Kokobean was another incredible player for Team Ruff, earning 2 touchdowns for their team. He also had a rivalry with Espresso throughout the game and was part of the infamous double touchdown. This Pitbull mix was one of Team Ruff's best and kept the score close.
   Moocow from Team Ruff was a quiet observer, watching the game from. She even got mistaken for the referee due to her black and white fur. Because of this, she was awarded a well-earned Underdog award.
   Mykonos was a lovable Staffordshire Terrier/Bulldog mix. She walked the red carpet with style, and she was a pup to remember. She unfortunately passed away due to "health issues she couldn't overcome" shortly after adoption, and Puppy Bowl XIX was dedicated to her memory.
   Puppy Bowl XVIII was a thrilling watch that kept me at the edge of my seat. The competition between Team Ruff and Team Fluff was intense, but the best part of this annual event is how it helps animal shelters.
   All of the dogs and kittens in the Puppy Bowl are adoptable, and this year's Puppy Bowl had a 100% adoption rate! If you're looking to adopt a pet, be sure to visit local shelters, such as the Animal Welfare Association and the Voorhees Animal Orphanage, and give a pet its fur-ever home.   
Leave a Comment