Rejection Is Redirection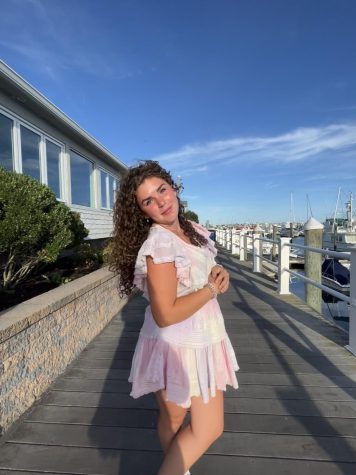 More stories from ALANNA STEIN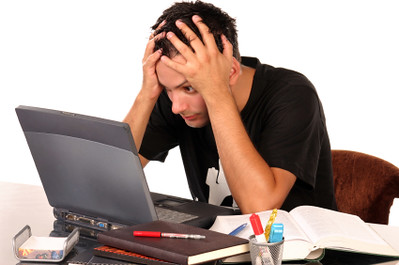 Dear college applicant,
Thank you for displaying interest in *insert dream college here*. After careful consideration of your application, I regret to inform you that we are unable to offer you a place in the class of 2027.  
   You've spent four years for two dumb sentences to "crush your entire future." With tears streaming down your face, you start to wonder: What more could I have done? Am I a failure? Will life go on?
   Nothing. No. OF COURSE!!!!!! 
   So before you grab the nearest pint of Half Baked by Ben & Jerry's and blast all of Adele's albums, consider the fact that college rejection is not necessarily personal. Despite ingrained beliefs, admissions officers do not only consider your admirable SAT/ACT scores, praiseworthy extracurriculars, and excellent GPA. The process accounts for variables ridiculously out of applicants' control. 
   Firstly, most colleges review applicant location. For example, UNC-Chapel Hill's class of 2026 is comprised of only 25% of out of state students. So, of the 5,400 individuals committed, around 4,050 students actually live in North Carolina. But, "out of state" does not exclusively mean the other  forty-nine states but rather the entire world! In this particular class, admissions officers accepted students from eighty-five countries other than the United States, so not only are you pinned against your local peers, but you are also competing against students miles away. 
   Furthermore, many admissions officers confess to being race-conscious upon offering acceptance. Natasha Warikoo, a Humanities and Social Science Professor at Tufts University, discloses that "…at these very selective colleges, like UNC and Harvard, among the pool of highly accomplished young people, race can be something that kind of tips someone into the admit pile." While the Supreme Court deems blatant racial quotas unconstitutional, colleges admittingly seek students of various ethnicities to foster a diverse environment and promote inclusion. Typically, religion is viewed similarly to race and ethnicity. 
   Yet, perhaps the most notable admission feature relates to institutional priorities. In every college class, there are students with specific abilities (i.e. a field hockey goalie, a bassoonist, an agriculture major). If one of these "special students" graduate, admissions officers search for a rising freshman to fill their spot. Even if your application is more impressive than the bassoonist, for example, they have one thing you do not… talent! Kidding, kidding. But, seriously, their incredibly niche hobby wildly increases their chances of acceptance. 
   Still, grasping the concept that rejection isn't personal doesn't make the sting vanish completely. I can't tell you there is a cure for rejection's physical and mental heartache. However, what I can tell you is that rejection is redirection. You've heard it a million times, and you'll hear it a million more, but one college rejection letter is not the be-all, end-all of your academic career… everything happens for a reason.
   So, upon acknowledging your completely natural and instinctive feelings, it's time to flip the narrative! Maybe you were denied by your dream college, but channel your energy into getting excited about the schools that did admit you. Stop dwelling on the "what-ifs" of your application and begin envisioning alternate routes to success. 
   On May 1st (National College Decision Day), graduating seniors will strut through Eastern's halls, displaying their new school colors. Don't diminish years of hard work just because you can't wear the "college t-shirt of your dreams." Instead, present your acceptance with pride for at the end of the day, college is a fit to be made, not a prize to be won!
Leave a Comment