Flipping the Switch to Solar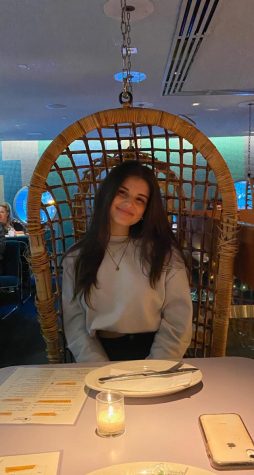 More stories from MAYA DUNKELMAN
   Eastern stands no exception as the world continues a pattern of sustainability apart from fossil fuels. As a hub for over 2,000 students, the school's composite energy consumption warrants a cleaner alternative that will keep the surrounding community's air both cleaner and clearer.
   By implementing a solar carport, a parking lot canopy made of solar panels, in addition to the standing solar panels located on the roof, 94% of Eastern's total energy consumption will come from means of solar power by 2024!
    In communications with President and COO of Novitium Energy, Lou Sabec, the push for this project was caused by Eastern's to-be-implemented HVAC units. Which, yes, are finally set for implementation this upcoming summer! The addition of the units would have the effect of doubling Eastern's net energy consumption, making the need for a cleaner energy source that much more. 
   To ensure a convenient switch to solar, Novitium Energy has partnered with Eastern to create both a space and energy-efficient carport model (one rendering of the project is pictured to the right). More likely than not, you have seen a solar carport model in places such as Lincoln Financial Field. Other examples of school carports can be found on their website if clicked on their carport projects in both Gloucester High School and Pennsauken Intermediate School. 
   Although construction has temporarily strained parking, the finished product will not affect your normal parking! If anything, the shelter of the panels will keep your car from year-round rain and seasonal snow. 
    While the already-started construction's completion date aims for before next school year's winter break, a deadline of January 25, 2024, is ensured. By the end of this May, however, the first completed solar carport structure, filled with solar arrays, will be finished in the main parking lot. 
    This innovation is an exciting addition to the school for many reasons. For its environmental benefits, the student body and surrounding community should look forward to its completion. 
    An already existing implementation of schoolwide air conditioning had the effect of doubling the school's energy necessity. Instead of using fossil fuels, coal, or natural gas, Eastern chose a 100% clean energy source in solar power. 
    The solar panels will greatly minimize the amounts of CO2 emissions and sediment in Voorhees's atmosphere which will decrease the possibility for increased conditions of climate change. 
      For students in particular, the solar panels bring another aspect of excitement. Sabec mentions, "In addition, the financial savings generated by the project enable the district to focus on further upgrades and developments." While the upfront cost of solar panels is high, Eastern can expand its budget by saving money in the long run. 
       In all, Eastern's decision to implement solar panels becomes a piece of a much larger commitment to slow climate change. According to the Department of Health, schools emit 72 million metric tons of CO2 emissions annually. A sense of pride should be felt as Eastern is added to the list of energy-conscious schools by lessening their CO2 emissions by flipping the switch to solar.    
Leave a Comment