Avicii: True Stories tells the story of a legend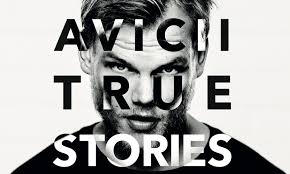 For many of us, Avicii's "Levels" was our introduction to House Music.  
  If you were like me, you didn't even know the name of the song until much later; it was the electronic song with the "Something's Got a Hold on Me" sample that always raised the mood of any room.
   The documentary "Avicii: True Stories" shows the behind the scenes production of Avicii's music career, and the life and struggles of the man himself: Tim Bergling.
  The documentary compiles footage of Avicii starting from when he was a teen and starting to remix songs.  From the beginning of his career, it was evident how dedicated Tim was to his craft. The documentary featured interviews from Avicii's friends from his university and his former manager Ash who discussed his rise to stardom.
  In addition, there are also interviews from fellow DJs Tiesto and David Guetta, two of EDM's giants.  They both agreed that Avicii was a unique talent, and they recognized how good his work would be from very early in his career.
  Perhaps the most interesting part of the documentary was that there was a "show counter" in the top left corner, displaying how many live performances Avicii had played at a certain point in time.  The number skyrocketed after the release of "Levels."
  Personally, my favorite parts of "Avicii: True Stories" were the behind the scenes looks at the production of some of Avicii's biggest hits.  Watching him create the synths that made "Levels" a hit, directing Nile Rodgers' iconic guitar riff on "Wake Me Up," and coaching Sandro Cavazza's voice as they produced "Without You", highlighted his musical talent that many people don't immediately recognize.
  There are two stories told in the film; one a comedy of Avicii's rise to stardom, and the other a tragedy of the damage that touring did to the man behind the boards.  Avicii suffered from severe anxiety when he played live shows, and became a heavy drinker to cope with its effects.
  This led to many health problems, both mental and physical.  He was diagnosed with pancreatitis. He had to have his gallbladder and appendix removed. However, the toll of touring made his mental health far worse.
  Avicii retired from touring in 2016. The documentary shows the last few months of that part of his life, including his final concert in Ibiza.  The documentary concludes by showing footage from his retirement on Ile Sainte Marie, a tropical island off of Madagascar. The film was originally released in 2017, after the release of Avicii's fourth EP, Avīci (01).  It was to be the first of three EPs leading up to a third studio album, but sadly that never happened.
  Tim Bergling died on April 20th, 2018.  It was a suicide that was a result of his mental health issues. Watching "Avicii: True Stories" after his death is bittersweet; it was deeply saddening to know that he would never truly overcome the struggles he faced in his life, but viewers can also also find a new appreciation for his music after seeing how much he truly loved what he created.