What to Watch: Thursday
 With Broad City's early-spring series finale, millennials & cuspers everywhere now lack the fuel that sustains us most: comedy gold. Instead of skipping the Thursday night binge, these are some alternatives, all of which are refreshing and (mostly) politically correct.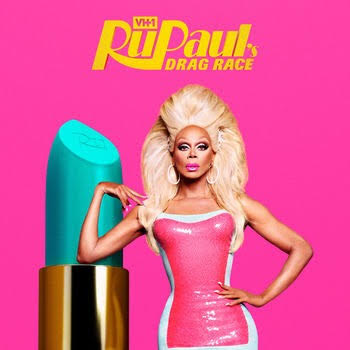 Hang on for a minute...we're trying to find some more stories you might like.
Title: Black-ish
Rating: TV-14
Platform/Channel: Cable TV (ABC)
Synopsis: Andre 'Dre' Johnson is living the dream. Through hard work and dedication, he was able to move from Compton to the Californian suburbs, become a successful advertising executive, and a loving father of 5. Since 2014 Black-ish has been the epitome of the modern African-American family, addressing issues that affect us most, while managing to maintain comedy entertaining to all.
Why We're Excited: Black-ish attracts audiences from all generations due to its homage to classic Black television like The Jeffersons and Good Times. By casting iconic actors like Laurence Fishburne and Jenifer Lewis, the Mother of Black Hollywood, and molding young stars like Marsai Martin, the youngest film producer ever, its legacy will live on for decades to come.
Title: Grown-ish
Rating: TV-14
Platform/Channel: Cable TV (Freeform)
Synopsis: What started out as a small spinoff of Black-ish is now entering its second season. Zoey Johnson, Dre's oldest (and favorite child) experiences what college life is like for black women. The series also centers on her squad's storylines, from what it's like for siblings to attend the same university to learning what life's like for queer students on campus, Grown-ish tackles issues we'll come to face in the near future and makes them easier to understand and discuss through humor.
Why We're Excited: Yara Shahidi, the actress who plays Zoey, knows exactly what her character's going through as she's a minority within Harvard's underclassmen. Outside of acting, her social justice  and advocacy led Michelle Obama to write her recommendation letter. Shahidi excels at everything she does, and Grown-ish will be no different
Title: Rupaul's Drag Race
Rating: TV-14
Platform/Channel: Cable TV (VH1)
Synopsis: Anyone remotely in touch to the current queer scene has been obsessed with Drag Race since it's 2009 debut. Annually, 14-16 drag queens from all over the world compete to become America's Next Drag Superstar (and take home a cash prize of $100k). Winners, Losers, and Runner Ups receive the opportunity to participate in Rupaul's Drag Race All Stars, where queens compete for a spot in the Drag Race hall of fame.
Why We're Excited: The current season kicked off with Miley Cyrus, a guest judge, going undercover in the workroom to surprise the contestants. In the past, Abbi and Ilana (Broad City), Jenifer Lewis (Black-ish), Susanne Bartsch, Mel B (Spiceworld), and Amber Rose have judged alongside Rupaul. From lip sync battles and scripted musical performances to good old fashioned catfights, Drag Race won't disappoint.
Title: The Other Two
Rating: TV-MA
Platform/Channel: Cable TV (Comedy Central)
Synopsis: Fictitious 13 year old online sensation ChaseDreams, akin to Jacob Sartorius, reaches fame overnight after publishing his first single Marry You at Recess. While the series highlights what it's like to be thrust into fame, it focuses primarily on Chase's older siblings, Brooke and Cary, both of which are unsure of themselves and their place in the world.
Why We're Excited: The Other Two accurately portrays struggles millennials (and eventually Gen Z's) face when their career goals are progressing slower than anticipated. Although it's focused on Brooke and Cary specifically, the feel-good family moments between the Dream Family are heartwarming and sure to interest all.