If you like Taylor Swift, you are gonna "Lover" new album
Swift turns the page after a disappointing 2017 album.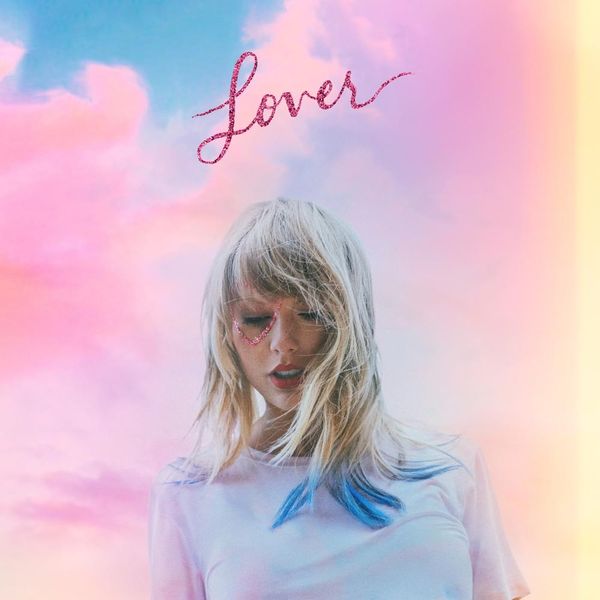 Hang on for a minute...we're trying to find some more stories you might like.
 After reinventing her reputation in 2017 with her sixth studio album, "Reputation," Taylor Swift is back with a new era- defining alumb,  "Lover.".
   Though the album was just released on August 23, Swift has been dropping hints as to the theme of the album since February via palm trees, holes in fences, and pins on jackets (see Swift's Instagram for reference). These Easter eggs, as she calls them, are part of Swift's intrigue that keeps her die-hard fans invested.
   Swifties have been known to analyze every one of their idol's moves, and though it may seem absurd to outsiders, their detective skills, comparable to the FBI, have helped them discover release dates, track numbers, and song titles.
   TS7, as it was coined by fans before Swift announced the album's official title, seems to beckon the old Taylor Swift- the Taylor Swift that wrote songs like "Style" and "I Knew You Were Trouble." – that most of the general public was waiting for.
   To begin, Swift opens with "I Forgot That You Existed," an ode to the iconic Kayne-Taylor fued- now 10 years in the making. The song is happy and upbeat, setting the tone for the rest of the album while lyrically showing that Swift is over the drama she explored over two years ago. 
  She is now ready to turn the page.
   "Cruel Summer" is certainly 1989-esque with a powerful chorus and bridge where Swift admits to drunk-crying over her crush in the back of a cab, which is a mood. It is in this song, especially, where we see that Taylor's genius lyricism was never lost, rather misplaced in her previous album. With lyrics like, "So cut the headlights/Summer's a knife/I'm always waiting for you just to cut to the bone," the popstar makes you feel her turmoil.
   Swift ends the patriarchy in 30 seconds in "The Man", which was written before her feud with powerhouse manager Scooter Braun, but coincides perfectfully with her current dilemma. This electro-pop song highlights the double standards of the music industry, tipping the hat to those who claim she doesn't deserve her success, sleeps around, and overreacts. 
   In songs like "False God" and "Afterglow", Swift slows things down a bit and shows off her mature side- both sexually and emotionally. The former incorporates a saxophone and a slow tempo, while the latter is a drawn-out apology letter to an ex who she left broken. These songs are where listeners can truly recognize the growth Swift has exhibited over the years in her artistry and personal life, and for longtime fans like myself, it's an honor to witness.
   "Lover" is wrapped up beautifully with "Daylight"; it's a slow-burn, a love song in the purest of ways. In the ballad, Swift sings "I once believed love would be burning red/But it's golden", an allusion to her 2012 single, "Red". It brings the album full-circle, showing that Swift has found her happiness in longtime boyfriend Joe Alwyn, and though she may be returning to her old sound, she's in a healthier state of mind and has found security.
   The album ends with a voice note from Swift: "I wanna be defined by the things that I love. Not the things I hate, not the things that I'm afraid of, the things that haunt me in the middle of the night. I think that…you are what you love."   
   Taylor Swift is a lover, through and through.