Great podcasts during quarantine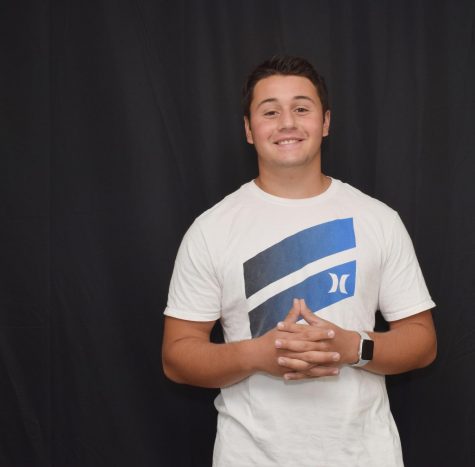 More stories from Matt Steinsaltz
Everyone has a take. Everyone has a phone. It's that easy. Answering the question about why podcasts have taken off is because it's that easy.
  Nowadays, people are starving for content. Whether it be sports, politics, or entertainment, people want to listen to people talk about what they find interesting. Essentially, podcasts have taken over for talk radio.
  Podcasts come in all shapes and sizes. Some are long, some are short. Some are hosted by regular people, some by celebrities, some by media personalities. They give voice to everyone. Whoever and whatever it is, there are podcasts for everyone. Since I'm a big sports fan, that's mainly what I listen to. Here are some of my favorite:
Pardon My Take:
  PMT is a great podcast because it is different. Oftentimes in sports, when people are being interviewed they are cliche and robotic. On PMT, the hosts Barstool Big Cat and PFT, through their easy going, joking and laid back personality are able to peel back the top layer of their subject and get some real answers and stories. Athletes, coaches, and others come on the show and reveal their true personalities. It comes off as conversation between friends, not an interview. It's funny, entertaining, and a good listen.
Birds with Friends:
  BwF is a great Eagles podcast. Hosted by the Athletic's Sheil Kapadia, Bo Wulf, and Zach Berman, the podcast gives good, reasonable opinions on everything Eagles. They do their homework and are prepared with different and intriguing viewpoints. They do a great job with different segments that are creative, and provide a unique way of looking at things. The three of them do a great job balancing each other and providing humor, entertainment, and opinion.
Inside the Birds:
  This is a different type of Eagles podcast. Hosted by NFL and Eagles insider's Geoff Mosher and Adam Caplan, they use sourced info from inside the NFL to give their opinion. They are well connected and oftentimes drop nuggets if info that come true. So if you're looking for a podcast that gives facts and want inside look at the what the pros are thinking, Inside the Birds is for you.
Green Light Podcast and R2C2:
  I love listening to former players talk about their sports and tell stories about their playing days. The Green Light Podcast hosted by Chris Long and R2C2 Co-hosted by former Yankee CC Sabathia provides unique insight into the mind of a pro athlete. It is interesting to listen to Chris Long talk about his playing days and bring on former teammates to chat it up. CC Sabathia does the same. I found it fascinating to hear the game and stories from their point of view.