Andrew Shinkle breaks down ten articles from The Philly Inquirer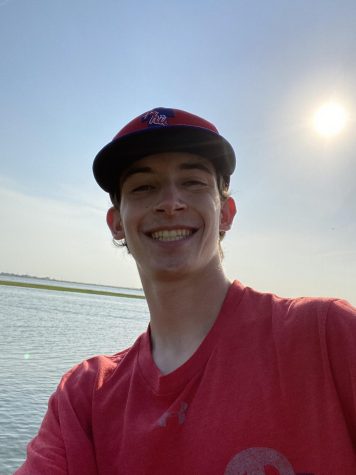 More stories from Andrew Shinkle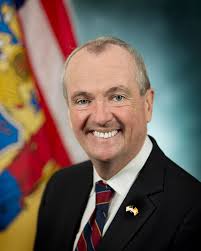 "Governors Weigh Plans to Reopen the Region"
Social distancing measures have flattened the curve of coronavirus cases in both Pennsylvania and New Jersey. Keeping up these measures is of the utmost importance, as the virus could return with a vengeance if the world eases up too early. New Jersey, the state nearest to the hotspot of New York City, has 64,584 residents infected with the coronavirus, with 2,443 dead. On the bright side, medical equipment was delivered to both Pennsylvania and New Jersey. The federal government delivered two million N95 masks to the former, and 200 ventilators to the latter. As seven governors from northeastern states gather to discuss the reopening of the economy, a brighter future may be within reach.
"Marijuana: Pa.'s sales of medical pot are thriving after being labeled 'essential' business"
As a result of the ongoing coronavirus pandemic, medical marijuana dispensaries in Pennsylvania have been booming. After Governor Tom Wolf announced that the industry was "essential," temporary changes were made to the medical marijuana legislation and rules. Among these are cashless transactions, telemedicine, and home delivery. Caregivers are also being given more rights. Previously, they could only serve up to five patients, but that restriction is now expanded to be unlimited. Owners of medical marijuana businesses across the state are hoping that if patients perform well under these temporary rules, they could become permanent.
"Trump: President 'calls the shots'"
In a controversial statement, President Donald Trump announced that he has "total" authority to reopen the economy, rather than the state governors. Two groups of governors, on the East and West Coast, disagreed with this statement, and formed pacts to discuss the issue. The governors of Pennsylvania, New Jersey, New York, Connecticut, Rhode Island, Delaware, and Massachusetts represent the East, while California, Oregon, and Washington form the West. Out of all of them, only Massachusetts Gov. Charlie Baker represents the Republicans. As Trump and the governors battle in this tug-of-war, economic relief will have to wait in the wings.
"Amid closure, Yosemite wildlife thrives"
Despite the coronavirus pandemic, the wildlife at Yosemite National Park is surviving just fine. In just the fifth governmental shutdown of the park since 1990, the normally-bustling grounds of the park were devoid of any human sound. Gas-guzzling SUVs and trailers were nowhere to be seen. Bobcats, ravens, coyotes and more all emerged from their hiding places, and reclaimed their spots at the forefront of society- if only temporarily. During quarantine, entry to the park is being limited to only employees, essential workers, and residents who live inside the park's boundaries. Hopefully, the park's serene and picturesque landscape will escape the grasp of COVID-19.
"Sanders endorses Biden as ex-rivals unite to beat Trump"
In a major event for the 2020 presidential election, Senator Bernie Sanders has endorsed former Vice President Joe Biden in his campaign for the Democratic nomination. The two had been engaged in a struggle for supremacy which ended with Sanders dropping out on April 8th. One of their major points of disagreement was over Sanders' "Medicare for All" plan, a government-run health system. If the Democrats hope to defeat incumbent Donald Trump, then they need to be unified as a party. In the 2016 election, the Democratic Party was bitterly divided until Election Day, and this contributed to Hillary Clinton's loss to Trump. Sanders has been candid about his determination to defeat Trump, and endorsing Biden this early in the campaign makes that goal even more possible.
"Stalemate deepens over federal funding"
Relations between Democrats and Republicans are not faring well, with a government-wide standoff brewing over coronavirus economic relief. House Speaker Nancy Pelosi and Senate Minority Leader Chuck Schumer agreed to resist Trump's insistence on small business loan money until their demands for hospital and state government funding are met. Last month's $2 trillion business rescue program was not enough to fully alleviate the nationwide economic problems, and further quarrelling between sides will not help matters. The Small Business Administration announced that more than 800,000 loans have been approved, but that only represents a very small amount of the 30 million small businesses. In their statement, Pelosi and Schumer demanded $150 billion for cities and states, $100 billion for hospitals and health care, and a 15% increase in benefits for food stamp recipients. As businesses all across the nation and world suffer from the absence of revenue, hopefully the two sides can come to an agreement.
"Confirmed cases surpass 2M worldwide"
COVID-19 continues to kill thousands upon thousands of people all across the globe, as New York City's death toll passed 10,000 and the globe's passing 2,000,000. In the U.S, NYC's death toll accounts for nearly half of the nation's total. Social distancing measures in other areas of the country have slowed the virus's spread, with Colorado and Houston being two significant areas to have low death counts. Still, social distancing needs to be continued in order to ensure that the virus does not come back. Latin America, Africa and Southeast Asia may be vulnerable now, as those areas have avoided the absolute worst that the virus can bring. The end to this pandemic nightmare is not yet in sight, but here's hoping that the worst has already passed.
"30 killed in torrential storms"
On Easter Sunday, tragedy struck all across the Southeastern United States. And surprisingly, it had nothing to do with the coronavirus outbreak. Instead, mudslides and tornadoes were the cause of over 30 deaths in the southeast. While already under social distancing and stay-at-home guidelines, thousands of residents were forced to huddle together in tight spaces to seek shelter. As a result of the severe weather, more than 1.3 million customers were left without power. For a country under siege by COVID-19, the additional threat of severe storms was the last thing anyone could have wanted.
"A call for car-free zones for exercise"
In Philadelphia, there have been movements to close city streets to auto traffic in favor of human recreational use. As the COVID-19 pandemic continues, residents all across the city have had little space to get outside and exercise. The space that has been readily available, along the Schuylkill River, is being overcrowded to the point of becoming a social distancing hazard. Mayor Jim Kenney has already closed Martin Luther King Drive in West Fairmount Park for repurposing, but numerous groups have argued for more closures. Since MLK Drive is far away from much of the city's population, only some people would be able to take advantage of the open space. In the coming days and weeks, it seems as though Kenney will add more streets to the list.
"POOLS: Families open them early to give the kids (and themselves) something new to do"
When you're locked up inside your house for much of the day during quarantine, boredom can set in rather quickly. Even though parents have tried their best to create new and fun diversions for their children, sometimes their best efforts aren't enough. That's why now, in the heat of the COVID-19 pandemic, pool-opening services are in very high demand. The warmer spring weather introduces swimming pools as a welcome addition to any household backyard, and kids can have endless hours of fun in the cool, refreshing water. One particular company, JC Pool & Spa, has been fully booked with customers who are eager to reopen their pools. Co-owner Doug Lacey expressed his dedication to both fitting in as many customers as possible before Memorial Day, and providing them with quality service. In these uncharted times, even H2O can bring excitement and fun to families everywhere.
Leave a Comment