Mayor Mignogna: battling for the residents of Voorhees, and now battling the virus
While a reassuring constant for the town of Voorhees for over a decade, the mayor, like so many in the world, faces his toughest challenge yet: COVID-19.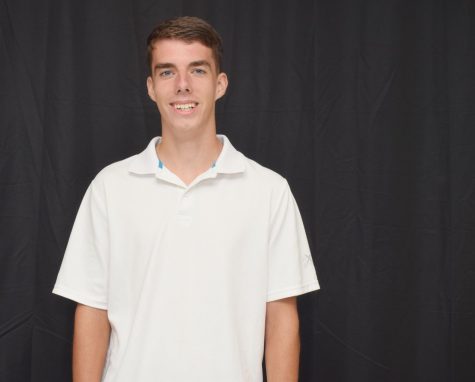 More stories from Adam Saladino
With consistent recognition for its impeccable safety, quality living conditions, and top class education, the town of Voorhees has entered a sort of renaissance in recent years.
And it isn't hard to see that Mayor Michael Mignogna has had a substantial impact in the success of the town. During his time as Mayor, Mignogna has used his boundless energy, innovative ideas, and clear vision, to sculpt Voorhees just as Michaelangelo did for the statue of David.
Now in his 16th year as mayor, he still searches to further his mark town and continue his work for its almost 30,000 residents. 
Before becoming mayor or even thinking about moving to Voorhees, Michael Mignogna spent his time in Camden City, New Jersey with his mom, dad, and younger brother. 
"Growing up, my life revolved around playing sports," Mignogna said. His primary sport was baseball, and he was able to perform so well on the field that he was offered a chance to play at St. Joseph's University. "I went to St. Joe's on a baseball scholarship and had a great four years," he said. "My major was Political Science and I was instilled by my parents with great study habits." 
After graduating from St. Joe's with distinguished honors, he continued his education at Temple Law School. "It was a dreadful three years," Mignogna recalled when thinking about the many hours into the night he studied with his friends. However, his efforts paid off in "one of the most nerve wracking experiences" of his life when he was able to pass the bar exam for both New Jersey and Pennsylvania on his first try. 
That same year he would make a decision that would shape his future; he decided to move to Voorhees. When talking about what fueled his decision, Mignogna mentioned the location and schools. "We are 20 minutes from Philadelphia, an hour from the shore, 90 minutes from NYC and two hours from Washington, DC. Also, our wonderful schools are a great attraction." 
As he settled down and his family started to grow, so did his desire to make an impact in Voorhees. What began as coaching his children, slowly tuned into the urge for a larger platform. "I decided to get involved in local government because I love Voorhees and wanted to make it even better for my kids," Mignogna said. By the year 2003, he was elected to be a part of the Township Committee, and two years later was elected as mayor. 
Now in his 16th year as mayor, Mignogna has been able to see the town grow in many ways, including diversity. He said the town has become much more diverse. He sees this as one of its strengths. "We were the first town in South Jersey to establish a Citizens Cultural Diversity and Awareness Committee to educate our residents about our diversity," he said. "I've often said, in Voorhees we embrace our differences and celebrate our differences until differences make no difference at all." 
What stands out in his career? "The proudest accomplishment of my governmental career is the Voorhees Veterans Wall of Honor in our Town Hall," he replied. "The Wall was established in 2014 and every year around Veterans Day, more plaques honoring our heroes are added". 
His efforts have not gone unnoticed. In 2014, he was inducted into the New Jersey's Mayor Hall of Fame. A year after that he was honored as Camden County mayor of the year, and just a few months ago, Mayor Mignogna was awarded with the Camden County MLK Medal of Freedom. 
The Mayor attests his success to his extensive exposure to the community and his effective communication. "I believe I am an ambassador of the town. Residents appreciate that I try to be at as many community functions as possible," he said. He went on to say, "A great leader must be accessible, communicate effectively and timely, and be able to listen. It took me two years to learn how to talk and 50 years to learn to be quiet." 
On top of his work in office, he has been an avid service member in the community by coaching for the Voorhees baseball, softball, and soccer associations as well as the theatre club. 
While a reassuring constant for the town of Voorhees for over a decade, the mayor, like so many in the world, faces his toughest challenge yet: COVID-19. 
When the quarantine was put into place, the Mayor made sure to keep the town safe and align with the instructions from governor Murphy. Just weeks ago, he announced to Voorhees that he tested positive for the virus and would be taking leave until he recovered. 
In a statement to the community, the mayor stated that his choice to make the residents of Voorhees aware of his condition was to "serve as a reminder that no one is exempt from contracting this horrible illness" and that everyone should comply with governor Murphy's orders. 
In Deputy Mayor Michelle Nocito's first video to the community after Mignogna's announcement, she ended by saying, "as the mayor himself has stated many times, although we are six or more feet apart right now, we are closer than ever." 
Mayor Mignogna is a man restless for improvement and open to everyone. Although the Coronavirus might be his toughest task yet, it most certainly will not be his last.
From myself and the whole Voyager staff, we wish you a speedy recovery and look forward to your continued leadership in the future.