"Zoom" vroooms to the forefront of online discussion, but for how long?
For many, Zoom had not been heard of prior to social distancing.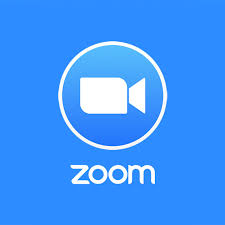 At two o'clock my phone lit up to a message from my sister, it read "don't forget to log on today." I grabbed my computer and made myself comfortable. I propped my laptop up, adjusting it so my camera was focused on me and the microphone could hear me.
  With a few clicks of my mousepad my computer revealed many familiar faces while my room filled with the voices of my family members all wishing me a happy Easter. It was all very surreal, just a month earlier we had all planned who'd be hosting the event and now we could be found in our own homes socializing through a screen. 
  While it was great to see all my family members, conversing with a large group over Zoom was not easy. There were lots of children yelling into the camera or calling for their parents. While others simply could not figure out how to turn their microphones on.
  Our conversations revolved around the virus and how some of us had not left the house in over a month. While others revealed they'd been preparing for an event like this for the last twenty years.
  One thing was for sure, we were not prepared to not see one another on Easter. We joked about the traditions we'd be missing out on this year, and talked for almost two hours. And with the click of a button the conversation was over and  I returned to life in quarantine. 
  The video chatting program Zoom, typically has been used for work scenarios and interviews but has now become a platform for friends and family to speak to one another. With unsure times the program has allowed people to stay in touch while stuck in quarantine.
  For many, Zoom had not been heard of prior to social distancing. 
  Although the program allows easy communication and has grown immensely, the number of flaws has grown alongside its popularity.  
  Stories and videos have flooded the internet where students in class have posted inappropriate comments, or have basically taken over lectures not following any direction. 
  Security measures within conferences have also been called into question. A number of calls have been crashed by scammers sending out links in hopes to lure listeners. Other stories detail crashers who have inappropriate names, drawing on screens or playing inappropriate videos.
  Call crashers have even been coined the name "Zoombombing" when one intrudes into a conference call creating disruption.
  The troubles are not at all the program's intentions and a blog article has been released advising educators, parents, and students on the privacy policies and keeping crashers out. 
   With student's online security being put at risk, school districts have begun to ban the use of Zoom for teaching.  
  Zoom's CEO, Eric S. Yuan, addressed the situation in an interview with CNN and said, "We've learned our lessons and we've taken a step back to focus on privacy and security."
  Questions have also risen about the best technique in continuing classes online. With COVID-19 growing at a fast rate, school's were not left with much time to prepare. Different techniques of teaching have been tried out in different schools and there hasn't been a clear winner.
  It is not at all easy to teach material online, when students and teachers both wish to be in class.
  With Zoom no longer being used in most online courses, it will be interesting to see what new program will be incorporated into classes. How Zoom plans on earning users' trust will also be seen as the company takes its next steps in security measures.
Leave a Comment