Senior Theatre Speeches: TJ Rickey
On closing night of every show, the seniors are given the opportunity to speak on their time as a member of Eastern Theatre, and share any advice they have to the underclass men. Due to the circumstances, this tradition was not able to happen. Here is their opportunity.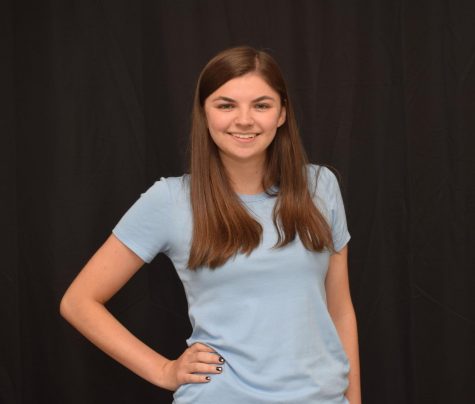 More stories from Faith Sirdashney
  "Eastern theatre has been an integral part of my high school experience. It's where I made most of my friends, and it often got me through the monotony of high school. Whether I was sitting for hours in the dressing room during James and the Giant Peach or tripping over set pieces during Music Man wet tech, I was always enjoying myself not only because I love theatre, but because of the people around me. Funny interactions in the wings or a 'good job today' from a friend can go a long way when you're having a rough day, and Eastern theatre brought me that.
The most important part of my Eastern theatre experience was Dr. Molotsky. He is truly passionate about the shows he directs, and that's what makes Eastern's productions some of the best in the area. He meticulously works with students to ensure they are giving the best performance they can. Whether you're playing the lead or in the ensemble, Mo is always willing to talk to you after rehearsal and dive deep into character discussion.
There are things that Mo pays attention to that many directors just don't. He wants every detail of our productions to be great. For example, when I played Mayor Shinn in the Music Man last year, he could have just let my silly side-character be played in a silly, shallow way. However, if I rehearsed a scene in a way he felt wasn't up to par with my abilities, he wasn't afraid to call me out for it. Because of this, I created a character that I truly understood and was proud of.
Throughout high school, my good friend Caleb and I would always play a game during senior speeches called "count how many times they call Eastern Theatre a family." What a stupid thing to do right? We're not a family. But after four years of participation in Eastern theatre, I understand what all those people meant. Eastern theatre has been my support group when the going got tough this year. I hope many of these people will become my life-long friends, and I wish all of them the best as we move on to college."
Favorite moment? 
  "That was definitely performing at Papermill and then winning best musical for Les Miserables. Seeing the show we worked so hard on and were so proud of being celebrated by something so prestigious was amazing."
Leave a Comment