The State of Eastern
According to the survey, happiness and tiredness were tied! Most students said they started out strong, overflowing with motivation and energy but as time passed their energy dulled and it slowly took more willpower to get up everyday.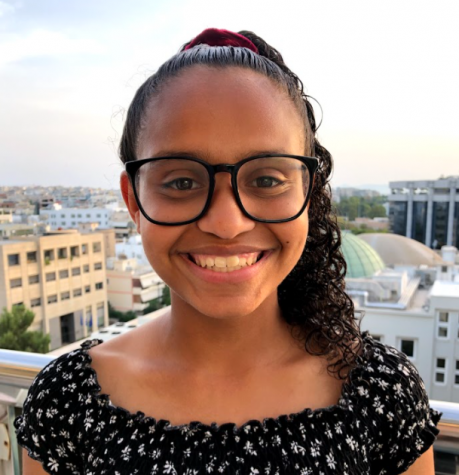 More stories from Arianna Morales
  An introvert's dream and an extrovert's nightmare. 
    It's fair to say that remote learning and quarantine either works for students or it doesn't.
    A recent survey questioned how students are coping with quarantine and remote learning. 
   So how is Eastern feeling? 
   The list of negatives seems overwhelming: boredom, sadness, lack of motivation, loneliness. One student said that he misses the good old days of rushing through the 800 hall: "Never thought I'd say this but as a senior I'd kill for just one day back to walk around in the halls, enjoy lunch with the boys, driving, and to see everyone again."
   According to the survey, happiness and tiredness were tied! Most students said they started out strong, overflowing with motivation and energy but as time passed their energy dulled and it slowly took more willpower to get up everyday. One student said, "In the beginning of quarantine I was feeling great. I was motivated to do lots of different things. the first two-ish weeks of quarantine I was doing a new project after project. I was learning new things and felt encouraged to get stuff done. I was very productive. but now after over two months, I am feeling very unmotivated. I've become lazy with school work and it's hard to even get out of bed." 
    In other words, students are struggling to find their flow because they underestimated quarantine. 
    The problem with quarantine is that it feels so similar to summer vacation: the strong determination to perpetual boredom is a common characteristic, except remote learning is like that annoying alarm reminding students school still exists.
    Although some students have expressed their respect for Eastern staff for the structure and the flexibility of remote learning, feelings towards remote learning are very mixed among the school population. Although, most students agree that this is not how they expected to end the school year, it's not how they expected to learn either. Some students are struggling to grasp learning due to the lack of in-person contact with the teacher and no clear expectations for each class, yet they have much more time to relax and find new habits.

A lot of sympathy was expressed for seniors; one student even said that they're glad they're not a senior. Let's be honest, it's not pretty for them right now. Most of them really miss what makes senior year so reputable: the events! 
    Senior Madison Tasch wrote "As a senior I hate this whole experience. Because of COVID-19 the seniors have missed out on everything that you look forward to from freshman year of high school; Senior Trip, Prom, most likely Graduation and project graduation and so much more. I miss all of my teachers too. I wish I could see them all one last time and hopefully we all can do so."
   Another senior stated, "Most of the time I feel as if I'm numb. I'm not that sad. I was at the beginning but now I'm used to being disappointed. I felt like my class was full of awesome people who deserved the best of everything. Yet, we/I lost prom, senior trip, [and] other things…It was definitely worse in the beginning but I've gotten used to it and have improved my well being. I keep staying positive by saying my class is going to get some amazing karma in some way for each of us. #RipClassof2020."
   But if the seniors learned anything from high school it's how to be resilient and focus on the good. 
   On the other hand, some students expressed their struggles before quarantine in which they felt overwhelmed and stressed. For them, quarantine had given them an opportunity to breathe, albeit during a global pandemic: "I needed this break from everything in my life, so this quarantine came at a good time. I was pushing myself really, really hard for a very long time and my body was starting to shut down. This also allowed me to deal with some mental health problems that I haven't been able to deal with before."
   One freshman said they feel happier in quarantine: "I like quarantine to be honest. Of course I wish it was under better circumstances, but I feel much more happier, less stressed, Schooling is much more easier for me because there aren't the distractions of everybody in the classroom, and I get to focus on doing things I enjoy doing because when I was in school I wasn't allowed to do them as much."
   Quarantine has also allowed for family reconnection to kindle as students spend more time with their families. According to the survey, more than 75% of students recorded feeling happier after they talked with friends or family
    Everyone can agree that they can't wait for the coronavirus to disappear and everyone can hang out with each other again, but in the meantime this will have to do.
 "We're all in this together," is the understatement of the year it seems as quarantine continues. Part of the journey is the end, yet it's inspiring to see so many students use this time to reflect upon themselves and focus on the present.
   They found a way to survive and even enjoy themselves during this eerie period.
   As freshman Melec Killic fittingly stated, "There's so much to say about this quarantine because it's changed everything, at least for most people. The way we live, how we interact with each other, what we prioritize are all things that have changed one way or another. I feel hopeful that we can all move past this together. This experience is definitely worthy of a few sentences in the history books."
View Comments (3)