Eastern sports take the field amidst COVID-19
Only time will tell whether Eastern sports will survive to see the season through, but things are looking well to start.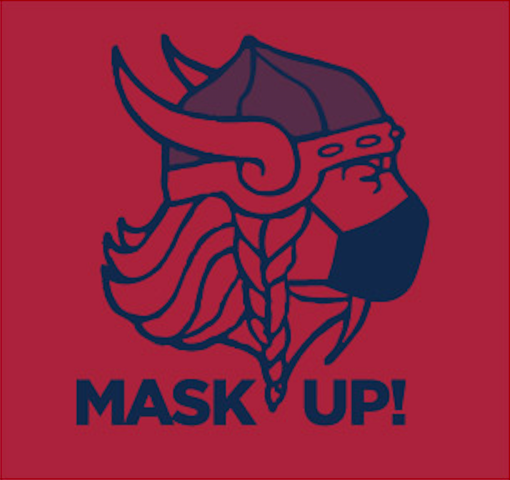 Eastern Regional High School is having an identity crisis.
  Or at least, it would be having one, if not for the triumphant return of athletics to its many fields and stadiums.
  Sporting dominance is one of the defining characteristics of our school. Upon spending just a few moments in the main lobby, the hardware is on full display: a crowded trophy case, and countless jerseys of all-time Eastern greats sit center stage. It's no secret that here at Eastern, we love our sports.
  That's why when the coronavirus brought life to a screeching halt in March 2020, students and staff alike were left unsure as to the fate of the spring athletic seasons. Many programs kept up practice and training regimens with the hopes of returning, but the NJSIAA brought those dreams to an end with the May 4th cancellation of all spring sports seasons.
  At that point in time, the resources and logistics for a return were simply unattainable. Positive COVID-19 cases were skyrocketing by the day, accurate and widespread testing was still unavailable, and a possible vaccine was nowhere in sight.
  Unfortunately, this meant that last year's graduates had their senior season—their brightest moments in the spotlight—torn away from them. Girls soccer head coach Jamie McGroarty understands how heartbroken the athletes were, following this development.
  "People don't understand how sports impacts these kids emotionally, psychologically and of course physically," he said."
   As the mild spring climate gave way to the dog days of summer, the NJSIAA was not about to let this happen again. Summer training programs would resume, to much excitement, on July 13th, and develop through three two-week phases. With each progressive phase, team restrictions—such as equipment regulations and practice length—would be relaxed.
  Entering the initial week of summer training, Eastern administration was prepared to welcome athletes back to the field. Each morning, athletes were required to fill out a COVID-19 questionnaire to determine if they were healthy to attend practice. If this form was not completed, they were not allowed to participate.
  Upon arrival at Eastern, the athletic trainers took athletes' temperatures to clear them for practice. When not actively training, players and coaches needed to wear masks at all times and maintain a proper social distance of six feet.
  Summer training continued similarly until the Phase 3 end date of August 21st, when a two-week virtual period ran from August 24th to September 4th. With the academic year right around the corner, this time was implemented in order for school to begin without interference.
  Finally, after nearly half a year of absence, sports practices officially returned on September 7th. Drop-offs were relocated to the front entrance, where athletes underwent temperature screenings before meeting up with their coaches. Then, they would proceed out the back door, and out to the fields.
  Field hockey head coach Alexandra Marshall and her squad were ready and eager to hit the turf, and in their first game on October 2nd, crushed Shawnee 11-0. Perennial championship contenders, the girls were prepared to launch another deep playoff run, but these hopes were ended by the NJSIAA over the summer.
  As a result of the coronavirus, both the group state finals and the Tournament of Champions were cut out, meaning this year's playoffs will conclude with the sectional finals.
  "While we are disappointed we will not have the opportunity for a normal playoff run this year, we are happy an effort has been made to hold some kind of playoff tournament this season," Marshall said.
  In a year decimated by the coronavirus, difficult decisions needed to be made, and the abbreviated tournament structure is just one example of these tough choices.
  Another instance came with the rescheduling of all Olympic Conference competitions. When the beginning of the sports seasons was delayed to October, all of the previously-determined dates for meets and games came into doubt. According to Steven Picot, Vice Principal of Athletics and Activities at Eastern, this was one of the biggest challenges to overcome for the start of the fall sports season, since competitions are usually scheduled a year in advance.
  As games and practices continue through the fall, the classroom—both in-person and remote—is as busy as ever. Though the location in which it takes place may vary between students, education marches onward despite the unusual circumstances we find ourselves in. Faced with the decision between hybrid and remote schooling, girls cross country senior Morgan Bromley chose to attend in-person, but is having second thoughts about her choice.
  "As of right now I am hybrid, but I personally feel like I am not getting the best education this way. Originally, I thought I would learn better in person, but after a couple of days, I felt I was only benefiting from in-person learning in two of my classes," she said.
  Hybrid learning presents a tough scenario for sports teams. The chances are objectively higher of contracting COVID-19 while at school in-person, and a positive test means a two-week quarantine for all of those who were in contact with the person. In a six-week season, this is catastrophic.
  Only time will tell whether Eastern sports will survive to see the season through, but things are looking well to start. Through much determination and diligence from administration, coaches, and players alike, the Eastern Vikings have taken the field once again.
Leave a Comment