Ring The Bell: Bullpen Transactions and New GM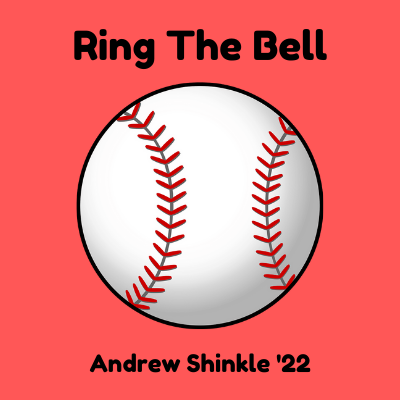 Former MLB outfielder Sam Fuld played his final game on October 4th, 2015 as a member of the Oakland Athletics, at age 34. After his career as a defensive superstar came to a close in late 2017, the Phillies named him their major league player information coordinator. About two weeks ago, he was promoted, and succeeded Matt Klentak as the 13th general manager in team history.
  When Ring The Bell was last published a few weeks back, President of Baseball Operations Dave Dombrowski had just recently been hired, but the team's GM position was still left vacant. But now, the Phillies have their man, who looks to be a fixture in the executive's office for years to come.
  I'm intrigued by this decision. Fuld, at the ripe age of 39, is a fresh young face who holds a strong background with numbers. Stanford-graduated with a major in economics and a masters in statistics, he's certainly qualified for the job. As a recent former player, he brings a new level of experience and game-level knowledge as well.
  Before his promotion on December 22nd, many teams considered Fuld as a strong candidate to fill the position of field manager, with the Blue Jays and Red Sox, among others, expressing interest. But for now, Fuld will learn the ropes of executive life from Dombrowski, and will look to make improvements to the Phils' roster.
  Although it was announced before Fuld's hire, one signing that has a chance to improve the bullpen is relief pitcher Neftali Feliz, who was brought in on a minor-league deal on December 19th. Feliz enjoyed a wonderful six-year run with the Texas Rangers from 2009-2014, and his best season came in 2010, in which he was the AL Rookie of the Year and an All-Star. However, he may be more well known for giving up the game-tying runs in Game 6 of the 2011 World Series with two outs and two strikes, a series which the Rangers ended up losing.
  Feliz hasn't fully recovered since that fateful day, as he hasn't recorded an ERA under 3.50 since 2014, and hasn't even appeared in the majors since the 2017 season. Currently 32 years of age, it's hard to say whether he'll even make it back to the bigs. He's got a good shot, since he's coming to one of the worst bullpen units of all time.
  Just as the Phillies signed a reliever to a minors deal, they also lost one as well, with former Phillies left-hander Adam Morgan's departure to the Chicago Cubs. From 2017-2019, he was a valuable member of the bullpen, posting a 108 ERA +, which is slightly over the league average. But, a combination of 2020 circumstances lowered his value to the organization.
  Prior to the 2020 season, the MLB introduced a new three-batter minimum rule for pitchers. Unless they suffer an injury, pitchers must now face at least three batters, or finish the inning before the manager can call for a pitching change. The rule has sought to aid the pace-of-play initiative for shortened game times, but due to its implementation, lefty specialists such as Morgan now have less value.
  The rule change, along with injuries in the 2020 season, led to Morgan's departure, and the bullpen will certainly miss his services. But a few days earlier on December 29th, Dombrowski filled the void with his first major move as President of Baseball Operations: trading for José Alvarado in a three-team deal with the Tampa Bay Rays and Los Angeles Dodgers.
  Alvarado, at 25 years old, brings both youth and experience to a bullpen that desperately needs both. He mainly throws three pitches, a sinker, cutter and curveball, with exceptional movement and break on all three. The fastball easily tops out at over a hundred miles per hour.
  However, health has been an issue for him, as he's only thrown thirty-nine innings over the past two seasons combined. It's a little concerning, but Alvarado is a deadly force to be reckoned with when healthy, and good health is what the Phillies are banking on.
  With about three months left of the offseason, there's much work still to be done by the duo of Dombrowski and Fuld. Having Realmuto and/or Gregorius return would be a major success for the new executives, and let's hope that they can bring either back to the team. But in the meantime, they're off to a nice start in their Phillies' careers.
Leave a Comment