Ring The Bell: Major Re-signings and Pitching Depth
With two key signings and a couple of interesting depth acquisitions, the Phillies are looking like a team that can make a run for the NL East title in 2021.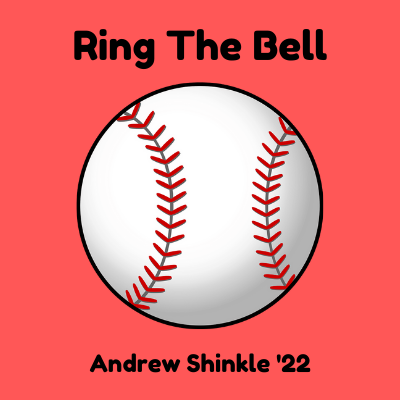 In the 2021 MLB season, the NL East will be one tough division.
  The New York Mets swung a trade with the Cleveland Indians for superstar shortstop Francisco Lindor, as well as dependable starter Carlos Carrasco. The Washington Nationals are just one season removed from a World Series championship, and boast one of the most dynamic lineup-rotation combinations in the league.
  The Atlanta Braves are a young powerhouse who've taken home the division title for three seasons in a row, and will look to continue their reign of dominance. Even the Miami Marlins, who were the bottom feeders of the league two seasons ago, have put together a talented roster that brought them to the expanded postseason last year.
  Then, there are the Philadelphia Phillies.
  Going into this year's offseason, they were looking like the odd team out in the NL East. Each team has advanced to the playoffs at least once since the 2016 season except the Phillies, who last made it in 2011. With the other four organizations all making moves to improve their chances at another postseason appearance, the Phillies needed to make a splash in order to stay relevant in the division.
  With two key signings and a couple of interesting depth acquisitions, they're looking like a team that can make a run for the NL East title in 2021.
  On January 26th, superstar catcher J.T. Realmuto was re-signed to a five-year, $115.5 million contract. In my last post, I discussed the ramifications of a potential Realmuto signing—and it's exactly what the Phillies needed to do. The consensus best catcher in all of baseball will be a Phillie through his age 34 season, on a contract that sees him surpass Joe Mauer's contract average by $100K per season.
  That's not all, either. Four days later on January 30th, President of Baseball Operations Dave Dombrowksi made another equally-important resigning, with shortstop Didi Gregorius being brought back on a two-year, $28 million contract. 
  After an injury-riddled 2019 season with the New York Yankees, Gregorius took a one-year deal with the Phillies in an attempt to re-establish his value, and the decision paid off. Playing in all sixty games last season, he bounced back with a .284 average and an .827 OPS, which are above-average stats. The two-year deal gives the Phillies a current solution at shortstop, while 2019 first-round selection Bryson Stott develops in the minor leagues.
  Resigning Realmuto and Gregorius were the two highest priorities on Dombrowski's to-do list, but there was still work to be done on the pitching front. Behind starters Aaron Nola, Zack Wheeler, and Zach Eflin, there's a whole lot of uncertainty in the back end of the Phillies rotation. Vince Velasquez and Spencer Howard were expected to compete for those final two spots, but two newcomers may challenge to take their places.
  First, former Diamondbacks, Brewers and Blue Jays starter Chase Anderson agreed to a one-year, $4 million deal. Anderson has a career 4.06 ERA, which doesn't sound all that attractive, but it's about league-average. That's all the Phillies need on a cheap deal—someone who's average.
  Anderson's best season came in 2017 with the Brewers, when he pitched to a 12-4 record and a 2.74 ERA. He fell back down to Earth in the following seasons, and was hit especially hard last year, but at just $4 million, it's a low-risk, high-ceiling move for the Phillies.
  In a similar move, Dombrowski signed free-agent pitcher Matt Moore to a one-year, $3 million contract. Once one of the game's highest-ranked prospects with the Tampa Bay Rays, Moore hasn't been a quality MLB pitcher since the 2014 season, when he tore his UCL. He struggled through horrendous campaigns with the San Francisco Giants and Texas Rangers in 2017 and 2018 respectively, but bounced back briefly with the 2019 Detroit Tigers.
  After a season-ending torn meniscus just 10 innings into 2019, Moore decided to pitch overseas in Japan's Nippon Professional League with the SoftBank Hawks. The decision proved well as he worked to a quality 3.60 ERA, and was able to warrant a return to the big leagues with the Phillies. If his superb performance carries back over to North America, Moore could prove to be one of the best value signings of the offseason.
  So far, the Phillies front office is making all the right moves in the 2020-2021 offseason. With the team approaching the $210 million luxury tax threshold, the 2021 roster seems to be coming into focus, barring any major moves. While it's going to be a hard-fought battle for the NL East title, it's one in which the Philadelphia Phillies can certainly emerge victorious.
Leave a Comment