Ring The Bell: 2021 Season Preview
With just about a month separating us from the excitement of Opening Day, let's take a look at the Phillies roster, and predict how the team may perform in the 2021 season.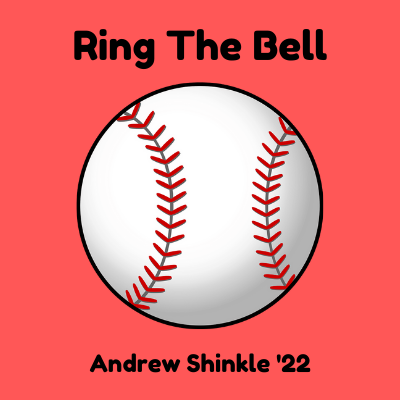 There's under a week until Spring Training games officially begin, which means that the MLB season is right around the corner. After another disappointing campaign, the Philadelphia Phillies are poised for what will certainly be a crucial season. With superstars all over the roster, the team will be expected to advance to the postseason, and win.
  If they fail in their efforts, Phillies fans may not have such high hopes for the future.
  With just about a month separating us from the excitement of Opening Day, let's take a look at the Phillies roster, and predict how the team may perform in the 2021 season.
  I'll separate the starting nine into three categories: below-average, mediocre, and above-average. This is a way for me to simply categorize the roster, based on my personal predictions for their 2021 performance (the players are listed in no particular order). Obviously, my predictions are not guaranteed to come true.
  First, we begin with the below-average players. However, there won't be any below-average players on the Phillies' 2021 starting nine. Every position on the roster has talent and some form of prior success. 
  If there was one player who might make it down to below-average, it would be utilityman Scott Kingery, who endured through a horrific 2020 season. However, he's still 26 years old and posted promising numbers in the season prior, so 2021 would be a prime opportunity for him to bounce back.
  Moving up to the average players, we find Kingery, second baseman Jean Segura, shortstop Didi Gregorius, and left fielder Andrew McCutchen.
  Segura, who was known to be a steady offensive force as recently as 2018, has struggled with inconsistent play since joining the Phillies in 2019. He has posted fine stats, but they don't remotely approach his skill ceiling. Based on his performance over the past two years, I predict that he'll make a slight improvement, but that doesn't do enough to move him out of average status.
  Gregorius is an interesting player to rank. While his 2020 season was a by-and-large success, there is a red flag that suggests regression for this season. Last year, his average exit velocity off the bat came in at only 83.7 MPH, which is significantly under the MLB average of about 89 MPH. 
  Baseball players always strive to hit the ball hard, because the fielders have less time to react and move towards the ball. If his weak contact trend continues, then Gregorius may find less of his hits falling to the grass, in turn making him less valuable as a player.
  Lastly, McCutchen ranks as an average player not because of what he's done in previous seasons, but what he may offer to baseball in the future. Over a ten year span from 2009-2019, he hit .286 with a .858 OPS, which are numbers that every team would gladly welcome. However, a fateful ACL tear in June 2019 proved to be a crucial event in his career, as 2020 marked his worst season in the majors so far.
  In the 2020 season, McCutchen's OBP dropped by .054 and his OPS fell by .077, which is a sizable decrease in performance. With an unreliable left knee and an aging body, there may not be that many years left in store for the 2013 NL MVP.
  That leaves us with the above-average talents: catcher J.T Realmuto, first baseman Rhys Hoskins, third baseman Alec Bohm, right fielder Bryce Harper, and ace starting pitcher Aaron Nola.
  Realmuto is the consensus best catcher in baseball, and he's only cemented this status during his tenure in Philadelphia. Even though he currently has a broken right thumb, Realmuto's game skills are anything but broken. While he may not be the most popular player, he truly keeps the Phillies offense and defense running.
  With the ink drying on a fresh five-year contract, he will take his game to even further heights in 2021, proving to be the most valuable player on the roster.
  Hoskins will have to prove himself once more in 2021, following uneven campaigns in 2019 and 2020, but he's more than up to the challenge. After an utterly horrible second half in 2019, he returned to form in the 2020 shortened season, posting his best stats since his 2017 rookie season. While nobody's looking, Hoskins will provide the true follow-up to 2017 with his best season yet. 
  When Maikel Franco left Philly after the 2019 season, uncertainty developed over at third base. Fortunately, Bohm has not only filled his shoes, but also offered hope that the Phillies are not incapable of drafting a homegrown star. Since his debut last year, Bohm has proven to be a stabilizing right-handed force in the lineup, providing superb bat-to-ball skills and decent power.
  For the next decade, look for No. 28 to be manning the hot corner at Citizens Bank Park.
  Harper is the face of the Phillies franchise, and provides the kind of superstar power that the club had not seen since the heydays of Chase Utley and Ryan Howard. There really isn't anything that hasn't been said about him; he's an all-around wonderful player, and the kind that you want to build your team around. However, his MVP-winning 2015 season serves as an outlier in his career thus far, so I'm hoping that 2021 comes somewhere close.
  Finally, we have the ace of the rotation, Aaron Nola. Besides Bohm, he's the only first round draft pick that the Phillies have hit on so far this decade. Nola is a star pitcher in the MLB, but has been overshadowed by big-name players like Jacob DeGrom and Gerrit Cole. 
  Aside from a stellar 2018 season (2.37 ERA), he's mostly worked in the mid to low 3.00 range, but as a steady first starter, Nola has more than proven his worth at the top of the Phils' rotation.
  Now that we have seen all that the starting nine has to offer, we can try to bring the 2021 Phillies into focus. Accompanied by a much-improved bullpen corps, the offense will dominate opposing pitchers, and carry the team to an NL Wild Card berth at a record of 89-73. While this doesn't yet recapture the glory days of the late 2000s, it's certainly a step in the right direction for the scuffling Phillies, who are desperate for organizational success.
  This year will mark a decade since the Phillies were last relevant in the MLB playoff scene, and there's a sense of urgency brewing in the city of brotherly love. If significant success doesn't happen in the next few years, heads will roll. It all starts with the 2021 season, so buckle up for a wild ride.
Leave a Comment