Socializing and Social Distancing At Eastern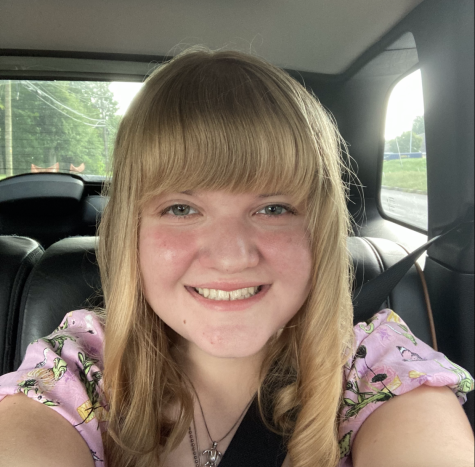 More stories from Kaitlin Swift
  March 2020: the month that the world turned upside down, and our modern world changed forever.
  We are still affected by the events of 2020, especially now that we are not waving through a window(or technically a laptop) at our classmates, but can see them in person at school(with certain restrictions that is)!
  Lunches have changed, masks are worn by students and staff, and school is more dependent on technology than ever. So, how are students doing socially this year?
  "To be honest, making new friends this year has been surprisingly easier than I thought it would be," says freshman Shaniya Stevens, "I've started to engage in a lot of conversations with new people, and I try to start them with a simple compliment. This helped me grow my confidence in myself as well as friends too."
  "It's been difficult to get used to the social aspect this year compared to last year in person," says sophomore Skylar Connor, "last year there were less people around so I could see my friends in the halls, but this year it feels like I can only see them during lunch, and that still fluctuates depending on when we have lunch."
  Students were asked about their experiences with the new lunch schedule. "I eat in the media center and I always have two or three people at lunch," said sophomore Willow Mignone. 
  "I'm not able to eat lunch with some friends more than once a week or even at all because of split lunch.", said freshman Cameron Levy.
  Eastern students seem to be accustomed to the social distance mandate. "Honestly, social distance wasn't really affecting me to begin with because I normally stay away from teenagers. They scare me!", said Stevens.
 "I was never social to begin with, so the guidelines have been easy to manage.", said Junior Frankie Gilbert.
"In the beginning, it felt very new and different. I'm still getting used to how the school works since I came from a totally different school district with different standards, but as the days progress, it's been easier adjusting to it," said new sophomore Nusrat Jahan. 
  Students have also been going to Eastern's assortment of after school activities and social events. "I tend to go to many after school events like football games, field hockey games, and various clubs, like Student Alliance and Student Council," said Connor. 
  "I do go to all of the boys football games because my brother, Manny, is actually a defensive back, safety, and wide receiver for junior varsity. I haven't went to any after school clubs yet, but I do want to try out for the basketball team, basketball cheer, and go to the Girls Who Start club. I might even do the Interact club to help out in the community," said Stevens.
  So, after reading this article, take a note from these students. Be positive, compliment someone in the halls, talk to someone new, go to clubs and events that interest you, be social, and make the best out of this school year. It may be a bit crazy right now, but we're all in this together!
Leave a Comment