5 Seconds of Summer's album: Youngblood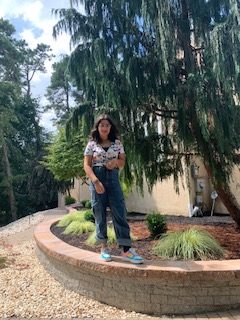 More stories from Miraal Halim
The album, Youngblood, is 5 Seconds of Summers' third album out of the four. The album came out on June 18, 2018 and it was named after the track Youngblood. 5 Seconds of Summer is made up of four members: Luke Hemmings the lead singer, Calum Hood the bass player, Ashton Iriwin the drummer and Michael Clifford the guitarist. The band formed in 2011 after Calum, Michael and Luke started posting videos of them singing on Youtube. Ashton later joined the band. They really gained fame when they opened on a tour with One Direction in 2014. 
  The most popular track off the album is "Want You Back" written by Calum, Ashton and Luke. Youngblood is composed of thirteen songs including "Lie To Me", "Better Man", "Moving Along" and many more. Personally my favorite tracks off the album are "If Walls Could Talk" and "Talk Fast". I don't have a least favorite song. I believe they're all amazing and this is their best album. The transition from their debut and Sounds Good, Feels Good to be Youngblood and CALM is great. They went from emo-punk pop to rock-pop as they have grown. This new sound fits them so much better than if they continued to write songs like "Safety Pin" and "She Looks So Perfect".  
    Even though the album came out three years ago and since then they've come out with another album, Youngblood is still their best album. It showed fans that they can do songs that aren't just punk-pop. As the band got older and changed their demographic changed with them. They brought in more fans and they're doing better than they've ever been.   
Leave a Comment