The Creativity of Mrs. Cipriani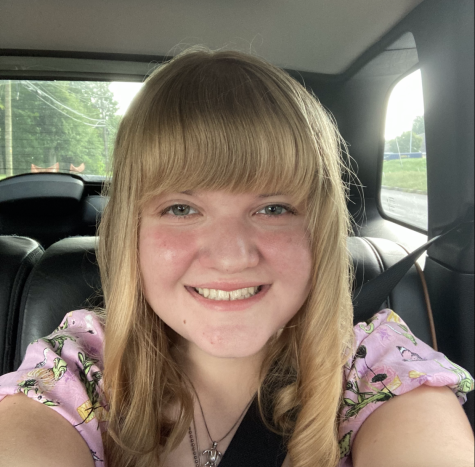 More stories from Kaitlin Swift
 Walking into room 47, you will find an extremely creative woman, painting the lovely landscapes around her. You can see the stages of her artistic vision, finding creative ways to illustrate what goes through her mind. These visionary pieces of art bring comfort and joy to the students and the staff who enter her classroom.
   Mrs. Cipriani is one of Eastern's most remarkable teachers. She has been teaching Spanish in the World Language department for five years now.
    "As a Shawnee High School graduate, I have always had a tremendous respect for Eastern High School, both from the academic and athletic standpoint. I couldn't think of a better place to be" said Cipriani.
   "I enjoy being able to impart my knowledge of Spanish language on the students but more importantly, I love getting to know my students and then following their journey through high school."   
   Outside of teaching at Eastern, Mrs. Cipriani is an avid pastel artist.
   "I have always been artistic. I have always been able to draw freehand, but I recently became very interested in pastels as a paint medium, and pursuing a more expressive and impressionistic style as opposed to realism."
   Mrs. Cipriani's advice for students pursuing art is to practice, and not give up on it. 
   "The success does not come overnight. There will be so many pieces that you will look back on and think, 'I can't believe I thought that was good!' But if you keep at it, educate yourself, and expose yourself to as many artists and techniques within your concentration as you can, you will have to have small aha moments. That is how you truly develop as an artist."
   So, when you visit Mrs. Cipriani in her classroom, take time to appreciate her art. It is truly inspiring to see a teacher with such passion for her interests at Eastern. And, by chatting with Mrs. Cipriani, you will truly find a teacher you can rely on.
Leave a Comment