Do Seniors Feel Prepared For College?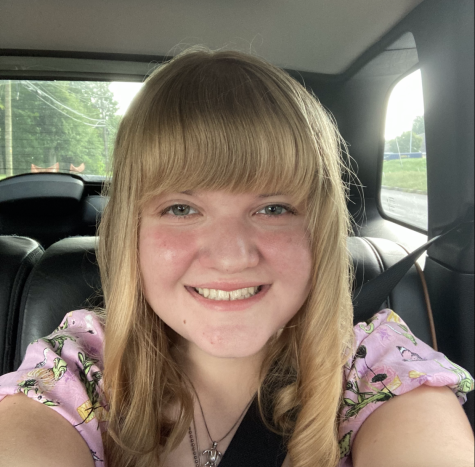 More stories from Kaitlin Swift
  Senior year. The moment your high school career has been leading up to. It's your final year of high school before going out into the world and dipping your toes into the huge pools of opportunity laid out for you.
   18 months of virtual schooling definitely changed things for students. Colleges have changed their requirements, and students as a whole don't feel as motivated as they used to. So, do seniors feel prepared for college?
 "I feel prepared for college, but my transcript unfortunately suffered in the past year. Dealing with mental health and grades in the midst of the pandemic was difficult" said a source that wished to remain anonymous.
   "My grades junior year fell, and I didn't feel motivated to get them back up," said senior Giuliana Bruzzese.
   "We used to complain about going to school. I remember wishing I could just stay in bed all day. After doing that for a year, I never thought I would be happy to wake up at 6:30 to come to Eastern," said senior Tiana Cyrelson.
   "Online learning gave me a break from the academic rigor of school," said senior Jane Trauger.
      "There's nothing worse than being a senior and realizing how much I could have done but didn't. I'm still trying to come to terms with that, while still trying to be grateful for what I have in front of me,"said senior Ebony Riley.
   Virtual learning definitely had a large impact on the class of 2022. It provided a break from the academic structure of a regular school year. But are only 2 full school years in the classroom enough to prepare seniors for college?
    "I feel like college is going to be way more stressful than high school," said senior Katie Smith.
   "I meet most of the college requirements, but the whole Common App process was a bit confusing," said senior Nick Vitale.
   "I don't feel very prepared at all to be completely honest. But then again, I don't see how high school can fully prepare me for an independent life when we're still minors. I guess not being prepared is all part of the fun that comes with going to college," said senior Antonia Zong.
  " I'd like to think I'm prepared considering I have an older sister who went to Eastern and felt the rigor she was exposed to really helped her in college. However,  while I feel very academically prepared for college, I feel very emotionally immature in the sense that I learned how to cope with stress and manage my time indirectly—outside of school, on my own—rather than receiving that important information from the school" said senior Arianna Morales. "It's interesting how Eastern emphasizes social emotional learning but I'm not sure how that idea's being readily applied in classrooms."
    The interruption of the pandemic made students feel less prepared than ever for college. COVID-19 has truly changed the high school experience for the class of 2022 and all of the future classes to come.
   "There were a ton of things I could've done, but they got interrupted by covid. I'm just glad that I have this last year in school, even if it wasn't what it used to be," said Riley.
  "I've built some of my closest friendships at this school, and made great memories along the way. But what comes to mind first when I think about my high school experience is how much I've studied," said Zong.
  "Online learning burdened me with much stress and even borderline depression; overall it ruined the idea of the high school experience," said Morales. 
  The class of 2022 has arguably been the most affected by the pandemic. They only fully got to experience their freshman and senior year, virtual learning gave them a lack of motivation, and colleges have lessened their requirements to accommodate for the unprecedented circumstances of our modern world. The class of 2022 will definitely be one to remember, and a reflection of how the world we live in today affects the high school experience for students to come.
View Comments (1)