The novel "Anxious People" may easily find your way onto your best read list
Book Review: Anxious People by Fredrick Backman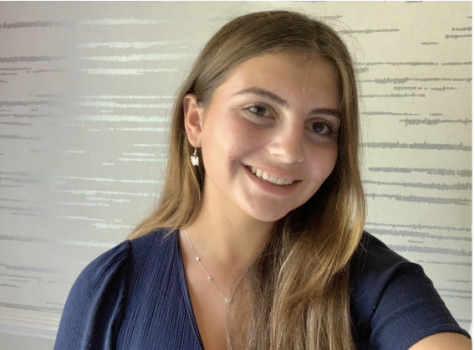 More stories from Jordan Kramer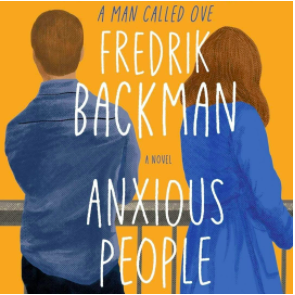 In the beautiful novel, Anxious People, Frederick Backman combines humor, difficult topics (like suicide) and an overall witty story.
   A bank robbery that is not-exactly-a-bank-robbery goes completely wrong, and the so-called bank robber is forced to abort their plans and take cover in the first place they can find: an open house viewing. 
   Zara is a rich banker, and no one is sure on why she is interested in the apartment.  
   Estelle is an old woman, who is happy to meet everyone and is just waiting for her husband to park the car. 
   Ro and Jules are a married couple expecting, but their endless arguments have made their house-hunting experience difficult. 
   Roger and Anna-Lena also came together, but the question of if they will leave together hangs in the air. The real-estate agent is equally annoying and equally passionate about the apartment. Oh, and there also is a dead rabbit, but we'll get to that later. 
   Naturally, this not-exactly-bank-robbery turns into a hostage situation, but once the bank robber lets the hostages go, they seemingly disappear into thin air. Through snippets of witness interviews, each character's point of view, and flashbacks, the reader will finally piece together everything by the end of the story, and who these anxious people truly are.
   Having read another one of Backman's titles prior, I was well averse to his humorous and very distinctive writing style. He is also a Swedish writer and has his story take place in Sweden. Not many popular books in the United States take place there, and it's interesting to read about a new place. 
   A very prevalent conversation in the novel is suicide, and Backman is able to write about it naturally and unforced. Although it was extremely sad to read at times, many different viewpoints were provided, and it really opened my eyes to the struggles that people go through.
   On a happier note, strong themes of love and friendship were crafted through characters connecting with one another. The eight hostages all thought they had little in common, besides having an interest in the apartment. To their surprise, as they began talking to each other and learning more, they came to the realization that maybe they're not as different as they thought. Even the two police officers, who are a father and son duo, tighten their bond as they try to crack the case of where the bank robber went.  
   A large cast of characters that all have chapters through their point of view often leads to me mixing them up and not knowing who's who. This was not a problem in this novel, since Backman made all his characters have their own original, diverse voice, equipped with their many flaws and personal problems.
   Anxious People easily made it on my favorites list. I could not put the book down, and once I finished I was unable to let go of all the characters. 
   If you're in need of a whimsical bank-robbery-gone-wrong plot-line filled with heartwarming and hilarious characters, I urge you to give the novel a shot!  
Leave a Comment