New mental health club Uplift seeks to alleviate student stress
Uplifting students and relieving stress at Eastern High School.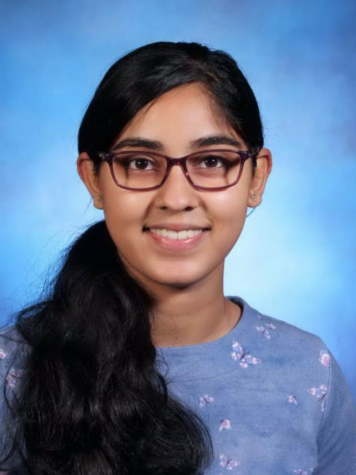 More stories from Shreya Komar
   Admitting that high school is stressful is an understatement. Four years of challenging academics, extracurriculars, and emotional roller coasters can result in a sizable  toll on any high schooler's mental health. 
 On a chilly day in November, I asked my French teacher, Mrs. Monique Goldthorp, about the possibility of a new mental health awareness club at Eastern. However, I was pleasantly surprised to learn that for more than a year, she has been working on starting up a club of that nature: it's called Uplift.
   Junior Krisha Parikh has been a central figure in the club's formation, and assists Mrs. Goldthorp with club duties.
"The club is going to focus on the importance of mental health," she said. "We are looking to have monthly meditations along with painting days, discussions on mental health, such as anxiety, coping mechanisms, etc., movie nights, and anything you can imagine! I really want this club to be a positive and welcoming environment that's a calm break from the stressful environment of the school."  So, yes, this club is for anyone looking for a break, an outlet, or a safe and optimistic environment where students can uplift each other.
     Mrs. Goldthorp expressed that after seeing students struggle during last year's pandemic, she wanted to create a community and culture at Eastern where students can lift each other up. 
   "Our goals are really to create support for people who need it and people who want to get involved, hoping that it spreads to others. We are hoping to invite guest speakers to come in to do some different events," she said.
     She defines mental health as taking care of your mind, body, and soul. 
   "It's making sure that you take time for yourself, because so often we are caught up in the "daily grind" of our routine," she says. She also emphasizes taking the time to slow down, breathe, and do yoga, so you can appreciate what's around you.
      Anyone and everyone can join Uplift. Mrs. Goldthorp expressed that the goal was to attract students who can truly benefit from it (for example, students who may not know as much about taking care of their mental health or practicing mindfulness). 
   "If we can help build up Eastern as a community of mindful people, I think that we can make it a better place," she said. 
   Eastern is about to add another after-school activity to add to your calendars.  However, this time it's not about padding your resume, stressing about competitions, or forcing yourself through grueling practice sessions.
    This one's just about you. 
Leave a Comment